As is my M.O., I root around the Internets, looking for a particular item only to get distracted by another, shinier product. Enter Zoku Frozen Pop Maker, my new summer obsession.
~ A gentle reminder: OMT! uses Amazon referral links. When you do your shopping through the Amazon links on this page, you support the blog at no cost to yourself. It's much appreciated!~
Hello luva…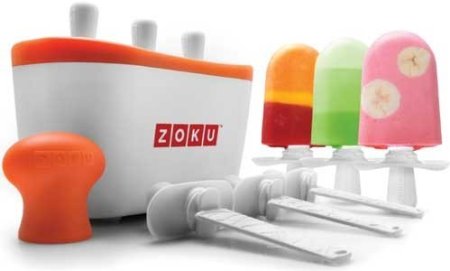 (photo credit: Amazon)
This product claims that I can have frozen popsicles in as little as seven minutes. I can do what how fast?
Read on: The patented Zoku Quick Pop™ Maker freezes ice pops in as little as seven minutes right on your countertop without electricity. Quickly make striped pops, yogurt pops or (for the first time ever at home) flavored core pops. To enjoy Quick Pops at a moment's notice, simply store the compact base in your freezer. The kit includes six durable, reusable plastic pop sticks that have unique ridged designs that allow pops to adhere securely, with special drip guards for tidy eating. A specially designed Super Tool helps to quickly release the frozen treats from their molds. The unit can make up to 9 pops before refreezing the unit again. Includes 1 Quick Pop Maker, 6 sticks, 6 drip guards, and 1 Super Tool.
Hmmm, seven minutes. I could grab a book, my sunglasses, put a bit of sunscreen on and then enjoy a frozen concoction of my imagination on the patio. (did any one else's mind go to boozy popsicles?!) Of course you could always include the kiddies in the fun. Have them whip up a concoction of their own, sans Grandma's Special Juice.
Wait, I almost forgot! As if this product doesn't already set my brain into overdrive with possibilities, you can also get the Zoku Chocolate Station: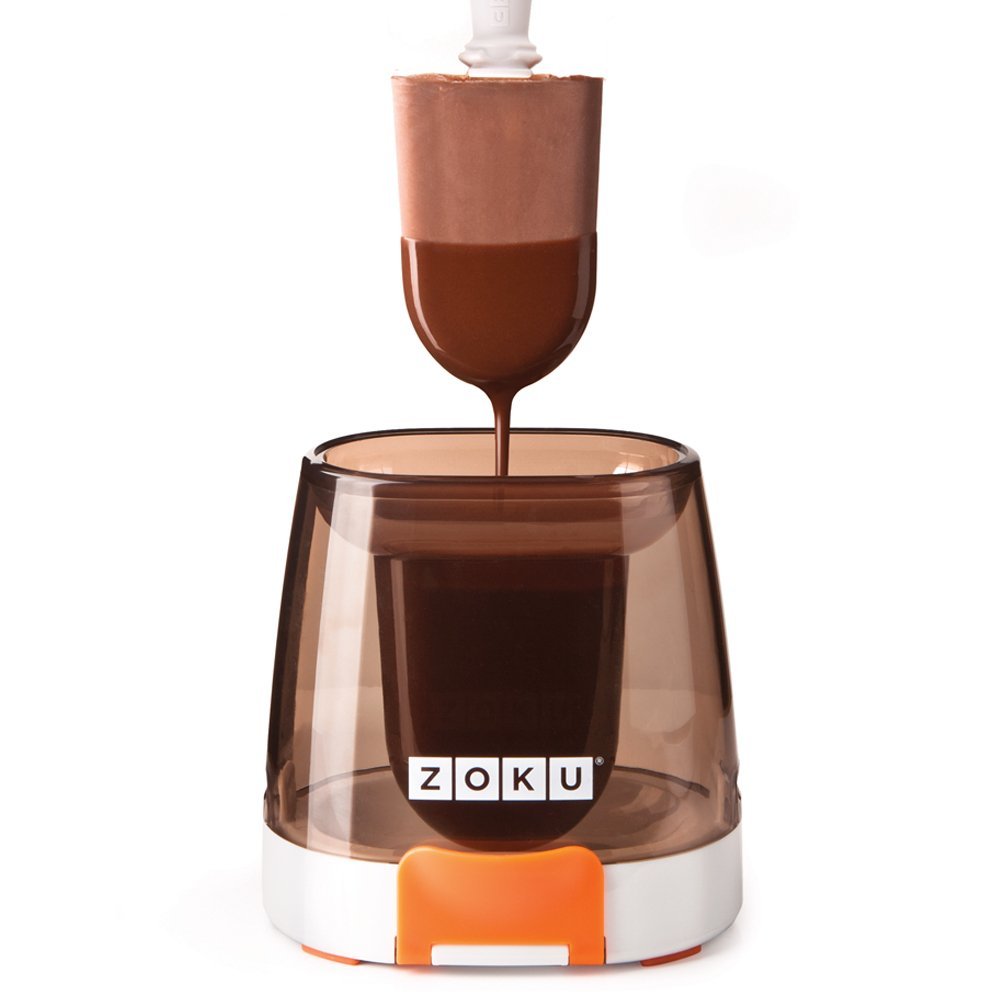 (photo credit: Amazon)
~FAINT~
I think my job here is done. I can think of a million ways to gift this sucka: Mother's Day, Christmas, weddings, birthdays, Tuesday….
I'm gonna go out on a very sturdy limb here and say this is as glorious as having an in-home snow cone machine. And we all know how great that is.