Remember this DIY garden post? Are your kids clamoring to be outside and get dirty? They are?! Well, put them to work in their very own garden. Outside + gardening + kids = the best kind of memories with some SCIENCE! thrown in.
~ A gentle reminder: OMT! uses Amazon referral links. When you do your shopping through the Amazon links on this page, you support the blog at no cost to yourself. It's much appreciated!~
Kids Gardening: A Kids' Guide to Messing Around in the Dirt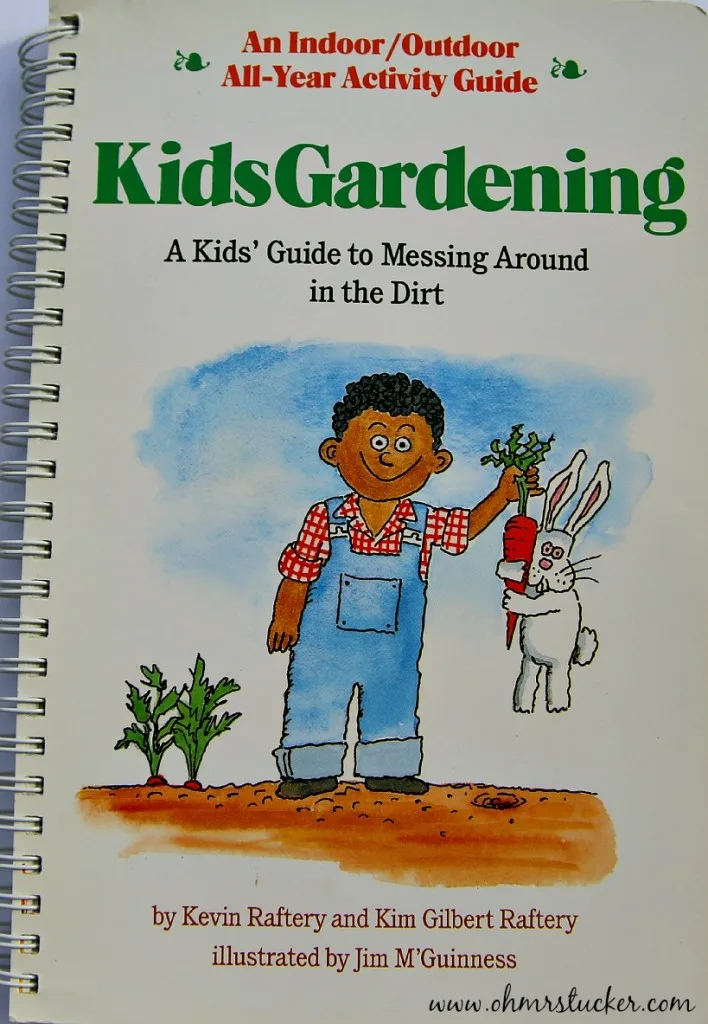 As you can see by the pic, this is my personal copy. It's a spiral bound work horse that you can take outside and not worry about too much because the pages are heavy-gauge and glossy (easy to wipe off).
Klutz books are kid-oriented, so not only do they learn, but they get entertained in the process. Learning by osmosis of hilarity. That's what OMT! loves!
The book is 87 pages of a fun romp through the world of kid gardening. A kiddo gardening primer if you will.
The contents start with the fundamentals of gardening (seeds, feeding, compost), covers veggies, herbs and flowers, and ends with fun projects that include growing food from the pantry (pineapple, avocado) to constructing a scarecrow.
The activities are designed to be done at anytime of the year, indoors or out, and in any climate.
FUN!
If the kids are gonna be in the dirt anyway, why not throw some edumacation into their brains?
WHY NOT!
I'd sell you mine, but even after 20+ years, it's still a keeper for Sweet E.
Happy playing in the dirt Gardening!