I'm a take DIY matters into my own hands, kinda gal. I may not know how to do everything the way it needs to be done, but I'm game to try.
~ A gentle reminder: OMT! uses Amazon referral links. When you do your shopping through the Amazon links on this page, you support the blog at no cost to yourself. It's much appreciated!~
That's why Santa leaves stuff like a magnetic steel bowl in my stocking.
This one holds drywall nails ready for me to hammer into the sheetrock.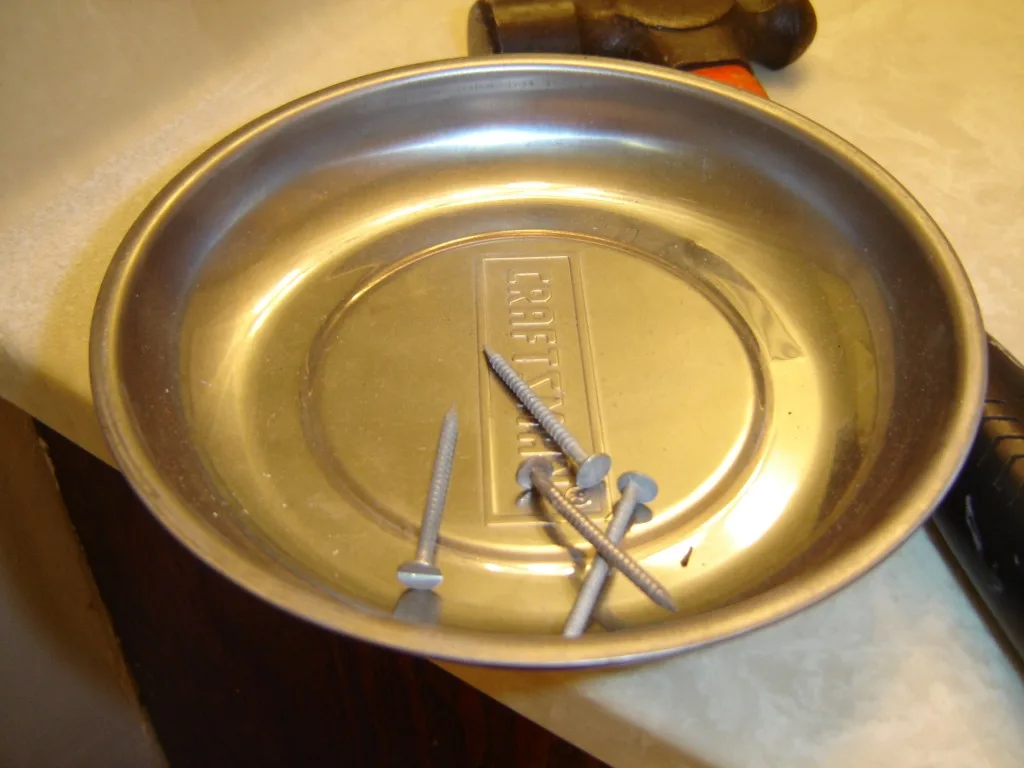 While I know not everyone is a DIYer and has reason to have a bowl full of drywall nails, there are lots of other uses for a fun-time magnetic bowl.
Do you know someone who sews? Needles!
Do you know someone who works on their car/bike/time machine? Nuts! Bolts! Futuristic Foresight!
Do you know someone who works on computers/electronics? Tiny metal screws!
Do you know someone who quilts? Pins!
Do you know a kid/s? Metal stuff from around the house! Bonus: SCIENCE!
I know we're still a few months out from Christmas, but I'm telling you this is one of the best and most used gifts I've ever gotten.
Well, that and my Elmer Fudd hat…a whole other story.