I love a stuffed green pepper…LOVE THEM! Do you? You do?! Well, you're in for a treat.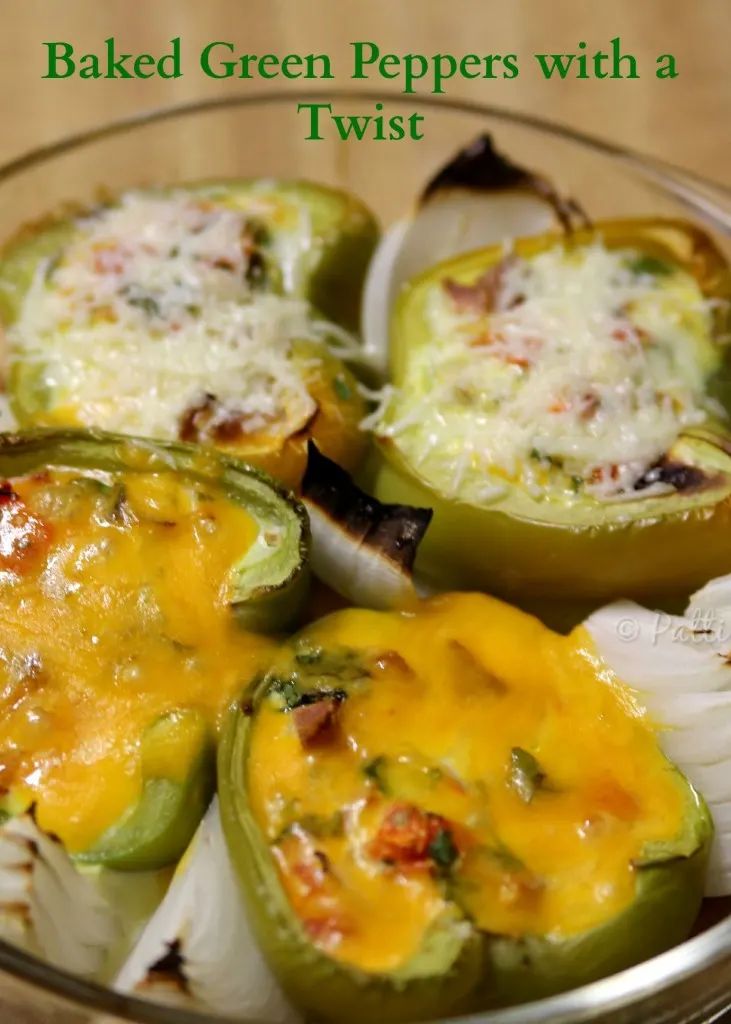 Traditionally, I've stuffed my green peppers with a meat mixture, or at least a heavily-based meat mixture. These are a little different. These are filled with deliciousness of meat, veggies and cheese if you like, then beaten eggs are poured into the empty spaces and baked.
If you likey eggs, you're gonna love these stuffed peppers.
1) Wash and slice your peppers in half. Seed them and take out the vein, as well.
2) Place in a buttered pan in such a manner as they don't tip over and are as level as possible (as you will note in photos, I got a little help from sliced onions to help secure them in the upright position!).
3) Fill with chopped meat (or bacon) and veggies of your choice. I used bite-sized pork loin pieces and some homemade pico I had on hand.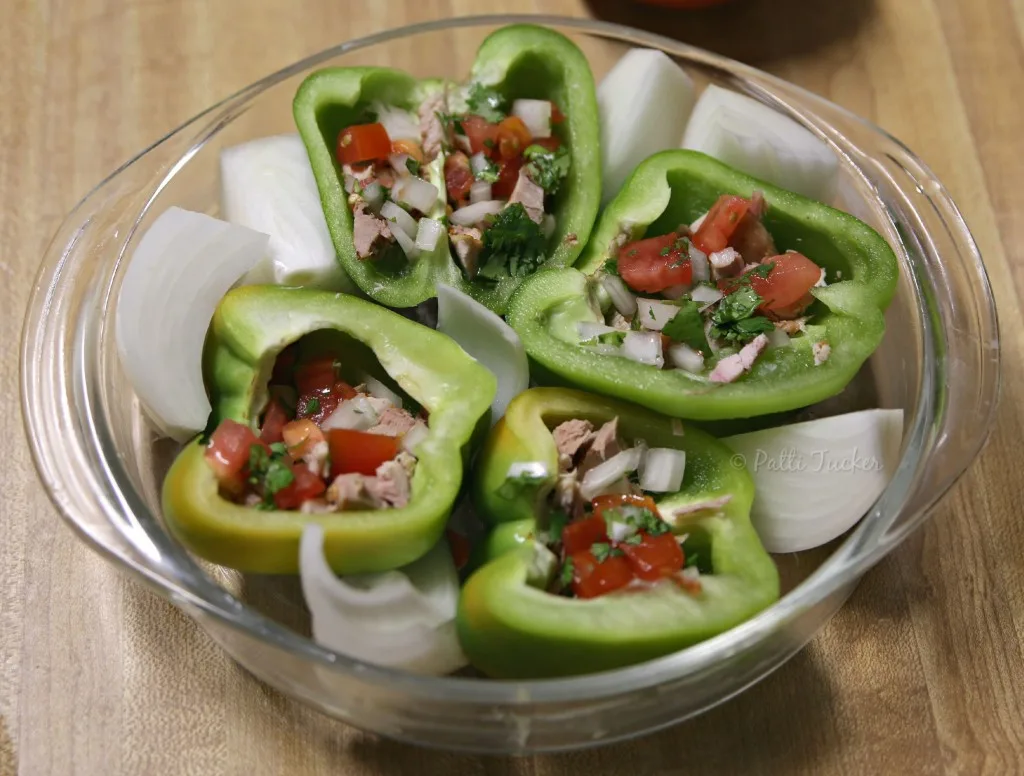 4) Beat a few eggs and fill peppers. Be careful not to overfill and have the egg spill over into pan, but if it does, no worries. With a buttered pan, clean-up is easy. This is where the onions do their job of keeping the peppers secure in position. Plus, they're delicious baked!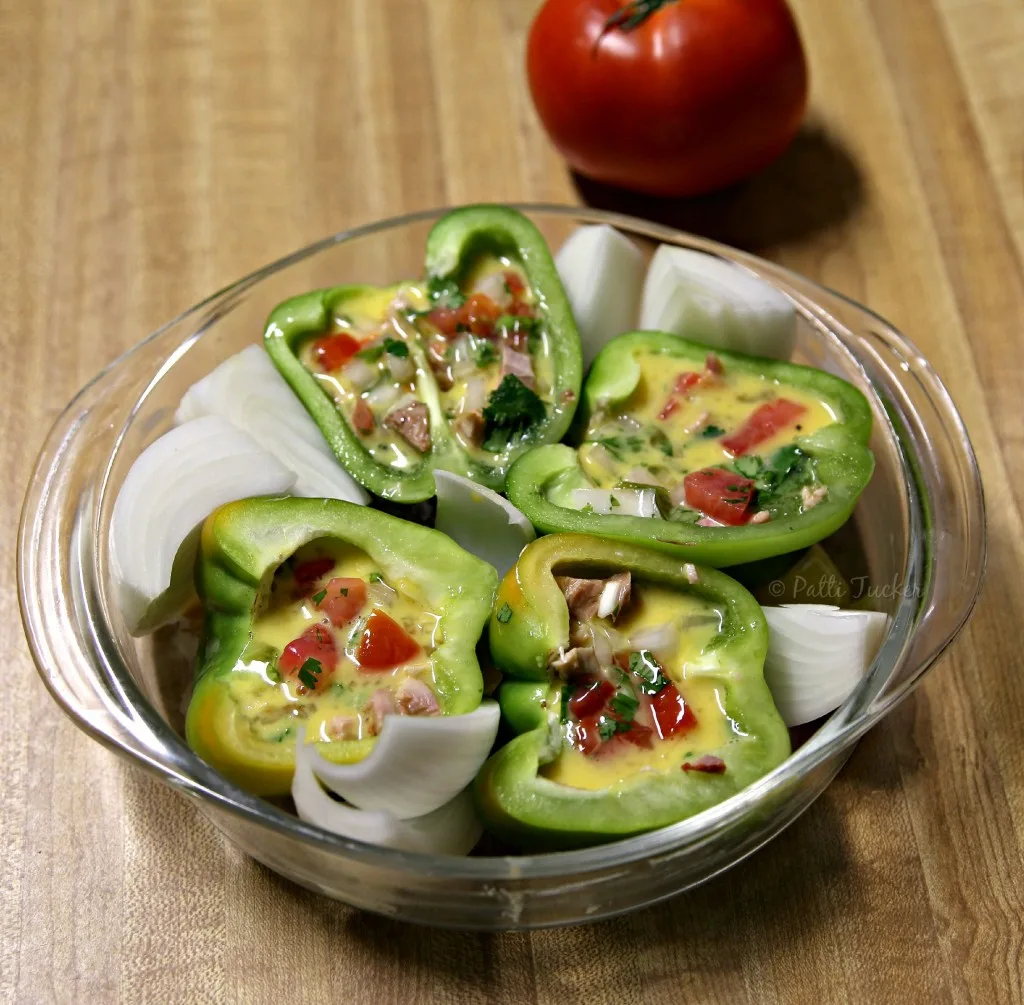 5) Bake at 375° for 60 minutes or 400° for 40 minutes. When the eggs have set, take out of oven, top with cheese and cook for 5 minutes more.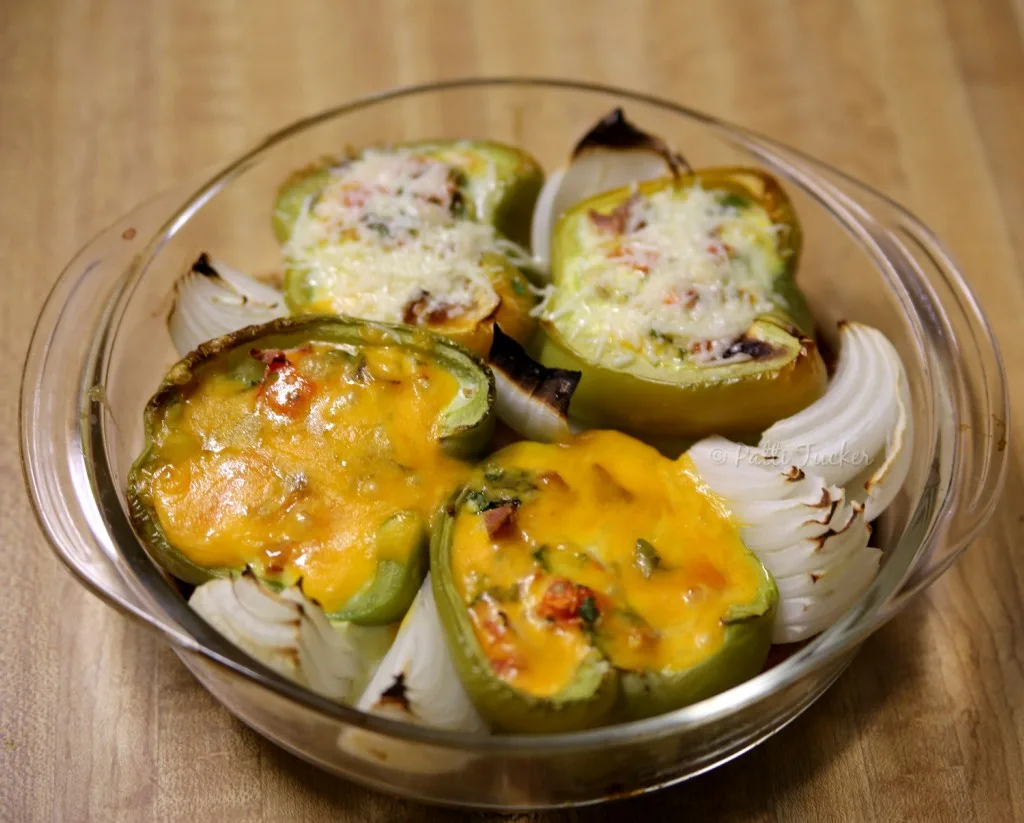 6) EAT!
While these make a delicious hearty meal in themselves, if you'd like to round them out, roasted potatoes and french bread fills that bill. These are perfectly suited to brunch, too; they're elegant and easy!
So many possibilities!
Happy eating, my babies!