When I think of the last three years, post breast cancer diagnosis, of all the life I've packed into the days I still count, I'm cut off at the knees.
TO THE FLOOR, OMT!
My life has been one of mountainous joys and of viciously shanked heartaches.
But, baby, I'm still standing and I'm here to tell you if you are too, after any horrible thang, there is more of the good stuff, the BEST stuff, to come.
This pic sums up the years I've spent post-diagnosis.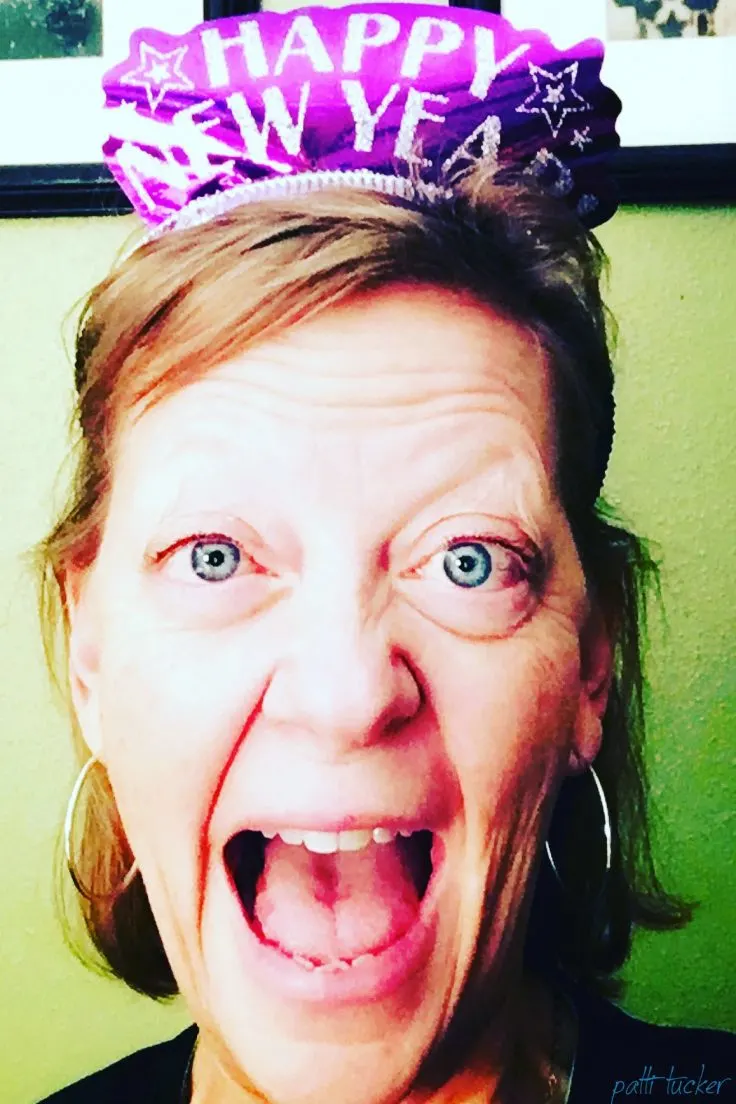 So. Much. Joy!
Yet, it wasn't all joy.
Since that fateful day of diagnosis, I have endured treatment that was so brutal I told Garry that I couldn't go on one more day.
He was gentle and kind, yet unrelenting in the belief that I could and I would.
I did.
I finished and decided to live now…RIGHT NOW.
No wasting time trying to figure out if the treatment I decided on worked. Or if I'd be diagnosed again. Or if I'd get sick and die soon.
I decided to lean into life.
The pic above is the outside manifestation of my insides.
IIIIIEEEEEEEEEE! LET'S GOOOOO! PUT A HAT ON – LET'S DANCE! – LIIIIIVVVVVEEEEEE!!!!
I've been present at every birthday party Sweet E has had (currently nursing a cold from the last, as it's TOO DIFFICULT for Choochie not to kiss germy kids).
I was allowed the holy work of caring for my beloved BIL at his death. That he died of cancer was not lost on any of us.
I've started a new business, then pivoted back to the love that is OMT!
Sweet E has been to Camp Choochie and G-Daddy each summer since diagnosis. It's exhausting, exhilarating, not-to-be-missed days!
I've taken ahold of my health care, regardless of what I am told is best – and I'm a healthy gal for it.
I'm still running through my neighborhood, high-fiving neighbors and friends, and trying not to look totally ridiculous if I fall running UPHILL.
#truestory
[Tweet "I decided to lean into life."]
My life is a giant white board filled with ideas and craziness that will take me until my death to get right.
My gratitude for all who literally and figuratively held my hand, through so much uncertainty, cannot be adequately expressed.
For sweet handmade cards to that Giant Chicken that lives in my backyard and still makes me laugh.
For a homemade quilt, stitched with love from women whom I've never met, to jokes of the naughtier version that kept me laughing in the face of sadness.
For flowers from the earth and gloriously fashioned from paper.
For stuffed-to-the-top goodie bags for treatment and friends who held my hand during infusions.
For meals meant to cheer me on and build my strength.
For words of encouragement and music for my soul.
For prayers of healing and prayers for my beloved family.
For YOU.
I am unable to thank you properly, but know that my soul, my most inner workings, will never ever forget your kindness.
I thank you all.
I love you all.
The collective we of this world knows how to show up – don't you ever let someone tell you differently.
THREE YEARS POST!
Time for cake, y'all!