My mother is German and my father hailed from New York, so holiday meals took on an International/East Coast flavor. As a Texan, hailing from the West, yet now living in the South, the yummy cherry on the cultural mix, I gots to have me some tamales on Christmas Eve.
Doesn't matter where you live in Texas, we all love our Tex-Mex. The bonus to living in South Texas is the culture is highly infused with deep ties to Mexico and the deliciousness therein.
Hello, tamales!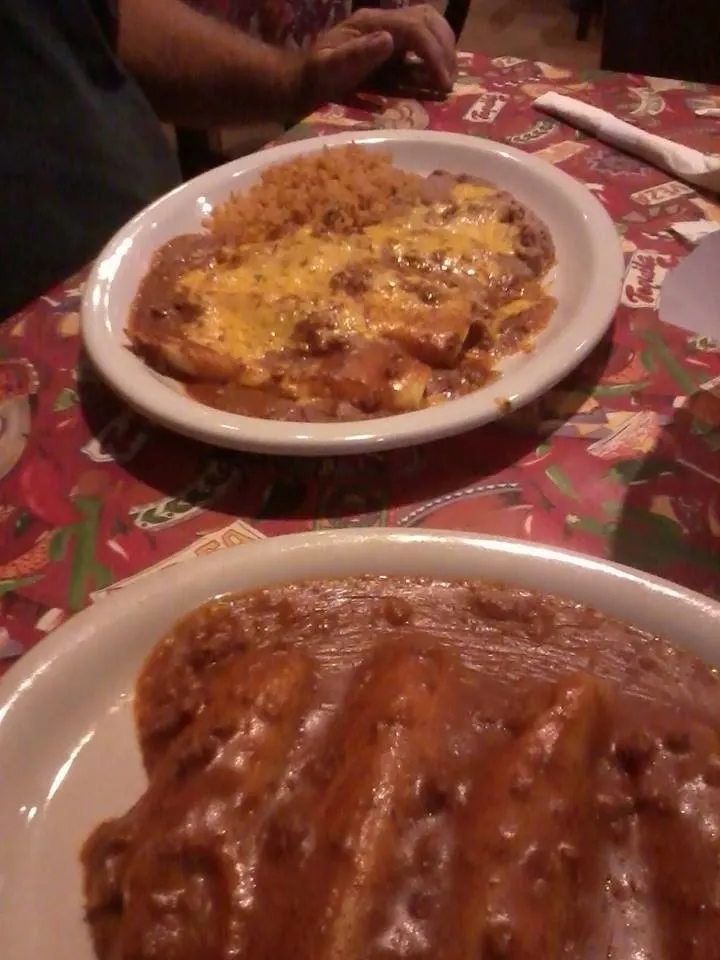 The tamales are in the forefront, covered in meat sauce. I ate this particular plate at Fuentes in San Angelo, Texas, with a giant side of slaw. The cool/sweet slaw juxtaposed with the hot/savory tamales = TO DIE!
If you buy tamales by the dozen to steam at home, they come wrapped in corn husks.
DON'T EAT THE HUSK!
You always unwrap the husk to reveal the tamale inside…then eat. Before you throw them down your piehole, you'll want to steam them, to heat them through:
How you eat them is your own beeswax. Some cover with meat sauce, like above. Some unwrap and eat like a finger-food. Some take the time to eat daintily with a proper fork. All I can tell you is this: EAT THEM!
OMGosh, so good.
For too many years to count, I have hosted our family's Christmas Eve dinner, and while the menu may deviate here and there, the main course remains the same: tamales. I used to do a Texas/German dinner, but once we moved to South Texas, I was all: Hey, you know how when you're in Rome?!
TAMALES!
Where to buy your holiday tamales is a topic of great discussion starting right after Halloween. We have trusted Delicious Tamales for years and they haven't let us down. When we're reeeeaaaaalllly lucky, we buy from someone's mom or abuela ("grandmother" in Spanish). Those are the most highly prized tamales in the land. But, unless you're quick, unless you're on the inside, snagging homemade tamales is difficult. They're almost urban legends, like the Chupacabra: Can they be real?!
Yes, my lovelies, they are, and they are spectacular.
This year, Sweet E will get his first taste of tamales. Gotta start 'em when they're young. Merry Christmas, baby!
If you're lucky enough to eat Christmas tamales, count your blessings. If you're not? Well, we'll pray for y'all.
Either way, may all your holidays be filled with deliciousness!