Say the words "cable TV " and folks have an immediate reaction. I'll go on record to say that I'm not a fan of cable TV, or more accurately, the packages offered through cable. We never watched half of what was offered and were forever flipping through the useless channels to find something to watch. Awful.
Garry likes his sports channels; I am a Netflix gal. So why in the world would we pay close to $100 for so much of what we don't/wouldn't watch?
W-H-Y?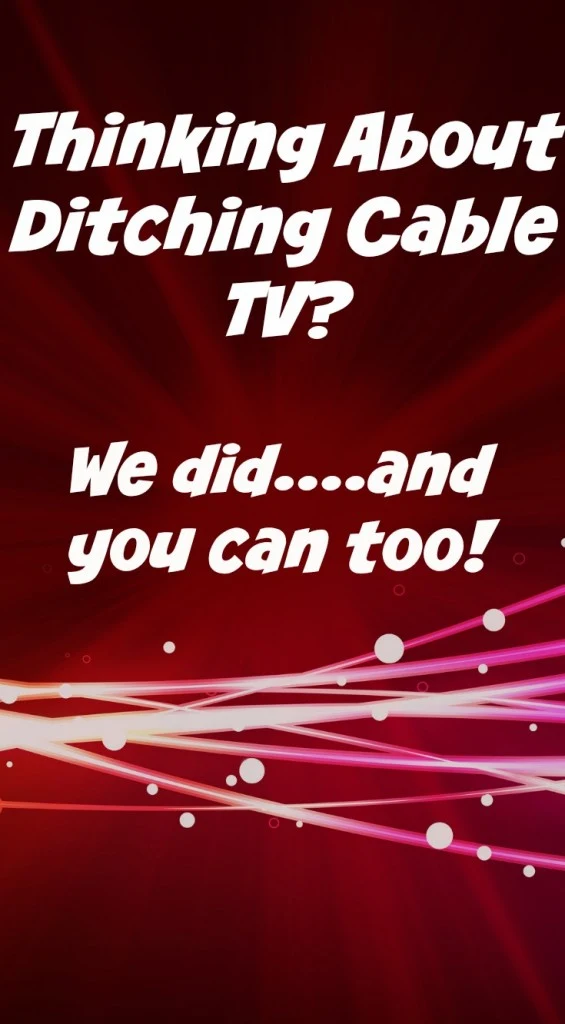 Our search for a better solution:
We wanted to cut ties with cable TV, yet Garry was the harder sell to get rid of everything because he neeeeeeded his Spurs action, as well as his football season. Noted, baby. Now let's start researching.
We discussed the alternatives and settled on Sling TV (this is not a sponsored post)
What do you get?
1) Sling starts at $20 a month for over 23 channels.
2) Sling offers add-on packages, like the Sports Package we added for $5 more a month. FIVE BUCKS, Y'ALL! Steal of the decade.
3) The channels in the initial package for $20 offers a wide variety of the channels you were probably already watching on cable.
4) Pay and change package options online through a user friendly set-up. OMT likey.
5) No set-up fees. No contract. Easy cancellation.
We found our new "cable" home.
How do you get it?
Cutting the cable cord is as easy as setting up an account, giving a credit card for the monthly charge and getting your device to stream.
~ A gentle reminder: OMT! uses Amazon referral links. When you do your shopping through the Amazon links on this page, you support the blog at no cost to yourself. It's much appreciated!~
Sling streams through the Internet, so you will need a device to stream through. Many new Smart TVs have the Roku app already installed and it's easy peasy to set-up. We have a Smart TV, but ours didn't have the Roku app installed, so we simply bought a Roku to stream through. The Sling site has a tab for devices Sling with work with, all you have to do is check.
We have had Sling for five months and are happy campers sans cable.
In addition to Sling TV, what do we have?
HDTV antenna:
Once we disconnected our cable, we installed a HDTV antenna. Boy installed it in the attic, where the best reception could be gotten and even with the lowest-end antenna available (I think it cost $10), we pick up all the local channels and a few others for no additional cost other than the antenna.
The cheapy antenna was an experiment and we didn't want to invest in an amplified antenna before we knew if we'd be able to even pick up the HDTV signals. I'm sure at some point we'll replace the cheap one with a better one, but the take-away here is IT DOESN'T HAVE TO BE EXPENSIVE!
NetFlix:
Oh, how I love me some Netflix. The streaming catalog is deep and wide and I can't imagine a better addition to Sling. If there is nothing on, we head to Netflix.
We have the unlimited streaming and 2 DVDs out-at-a-time plan. The reason we do DVDs as well as streaming is because some of the early releases are only offered on DVDs. We pay, with taxes, around $22.
Amazon Prime streaming:
We are Amazon Prime members and it includes Amazon Streaming. I'll be honest and say that I can't give a good review, or a thorough review, because we haven't watched much on Amazon. We look at it as a perk of Prime, but we haven't taken advantage of what is offered. I like the idea of having it, but we haven't rummaged through their catalog yet.
We pay $99 for our Prime membership, but we'd have that regardless of the streaming, so I wouldn't say that is an added TV viewing cost to us.
Let's review:
We have Sling TV: $27 (with taxes)
We have NetFlix: $22 (with taxes)
Roku device: $50-60 one-time-cost
We have a HDTV antenna: $10 one-time-cost
We have Amazon Streaming: I'm sure there's a break down I could do, but since we would pay the $99 just for the shipping aspect, I'm saying this one is a wash.
Total:
$49 with a $60-$70 one-time-cost outlay.
That's a price we can live with, especially since we get to watch what we want to watch and not what the cable companies want us to watch.
If you've been wondering what life without cable TV looks like, now you know: It's fabulous!
Are you thinking of making the switch, or do you love your cable?
~If you didn't change the channel, please consider sharing this post on social media. Smooches!~