Carrots got a drankin' problem, y'all. I love you, man! Yes, carrots, we love you, too.
I first heard of whiskey-glazed carrots from a friend after they had made them for Thanksgiving. I was all: I LOVE butter. I LOVE whiskey. I LOVE a tender carrot. Put all these loves together in one lovely dish, and well, you got you some drunk carrots.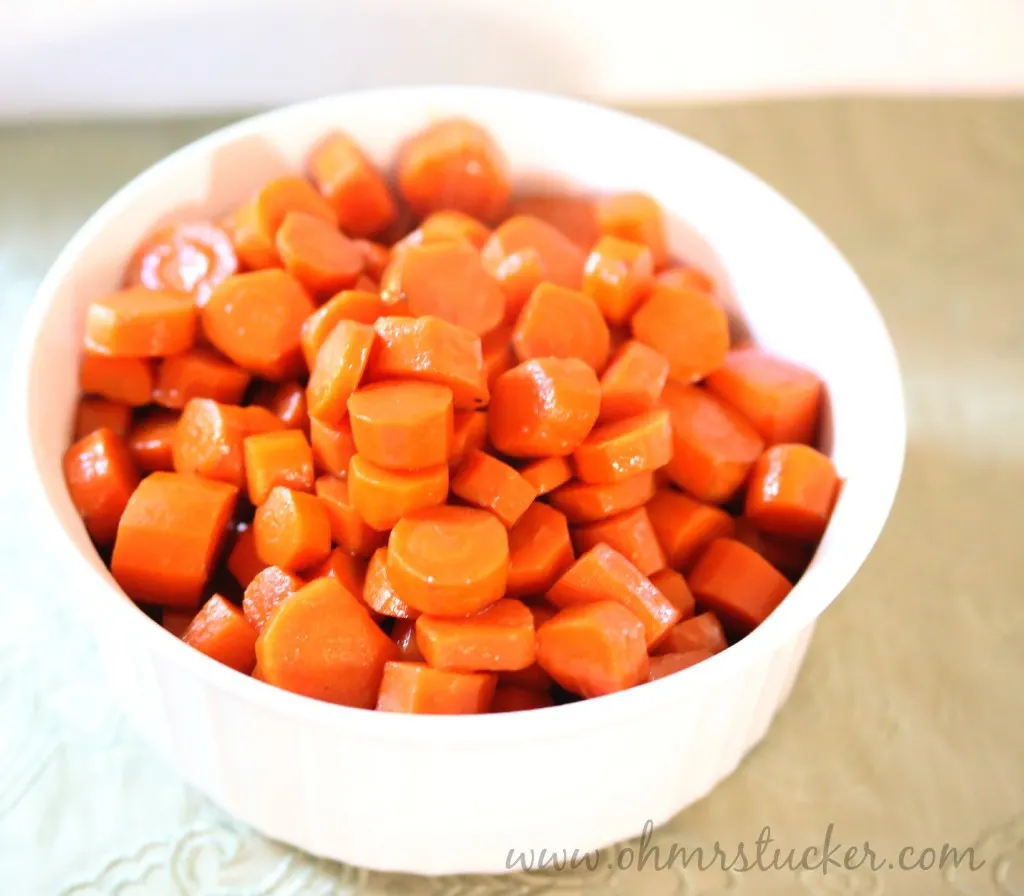 I started concocting my own little recipe in my head: whiskey, butter, carrots. It's like I'm an evil genius, or something. Of course, the Internet is awash with whiskey-fied carrot recipes almost identical to the one I was designing, so I did a little research and discovered that the Pioneer Woman and I have something in common: we see whiskey and think: MORE BUTTER! Or, is that me and Paula Deen? Either way, you're gonna love this recipe. Hell, I'll go as far to say that you'll love this recipe even if you don't like whiskey with your shoot-em ups!
FYI for new cooks, or for my Baptist friends: the alcohol evaporates during cooking, leaving behind the sinful flavors. No worries; no one will be actually imbibing. Also, if you don't want a big ol' bottle of whiskey hanging 'round afterwards, just ask your Catholic friends to bring you a small portion from their giant stash for cooking.
Religion humor!
Ingredients
1 stick Butter, Divided
2 pounds (to 3 Pounds) Carrots, Peeled And Cut Into Thick Circles
1/2 cup Whiskey (I used Maker's Mark 46 for a complex flavoring)
3/4 cups (to 1 Cup) Brown Sugar
1/2 teaspoon (to 1 Teaspoon) Salt
Freshly Ground Pepper, to taste
Instructions
Melt 1 tablespoon butter in a large skillet over high heat. Add carrots in two batches, cooking for 60-90 seconds each batch. Remove from skillet.
Pour in whiskey and allow to evaporate 30 seconds. Reduce heat to medium, and add remaining butter. When butter melts, sprinkle brown sugar over the top. Stir together, then add carrots to skillet. Cover, and continue cooking for 5 minutes.
Remove lid and add salt and pepper. Continue cooking until carrots are done and glaze is thick, about 5 more minutes.
Pour onto a platter and serve immediately.
Notes
https://ohmrstucker.com/drunk-carrots/
There you have it. Whiskey + butter + plus religion = Drunk Carrots!
Peace be with you…