Pinto beans are a staple for Texans. We wrap them in tortillas, mash them for refried beans, eat them with our Tex-Mex, but never in our chili. Today, I offer the easiest pinto bean recipe you'll ever find.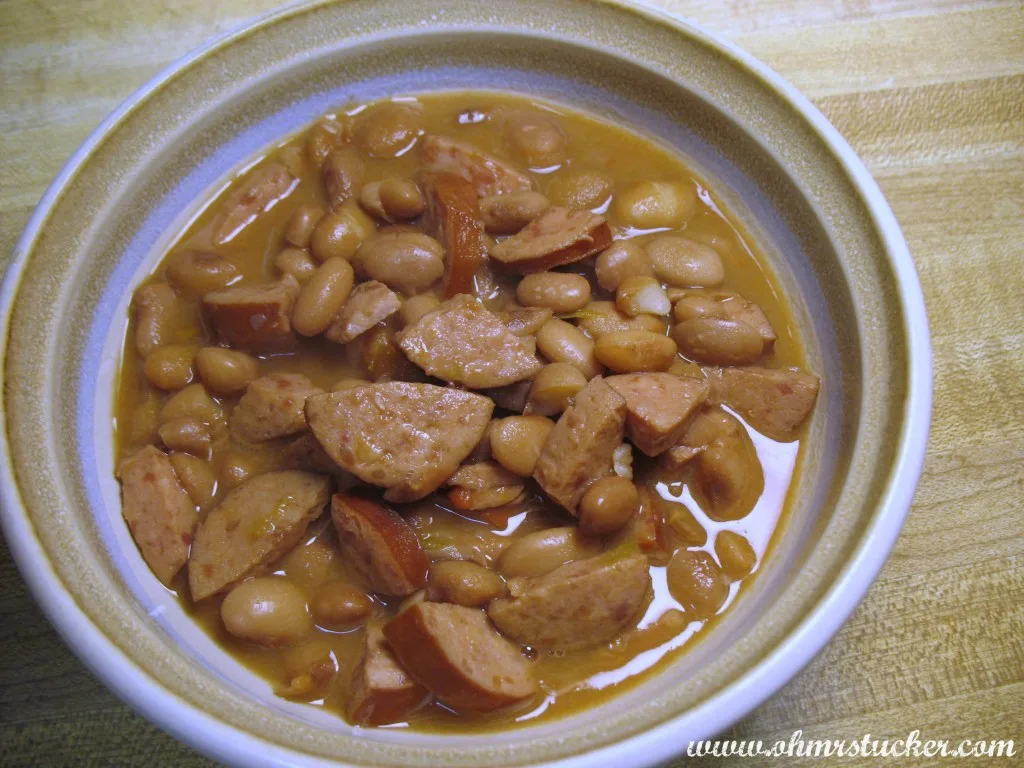 Easiest Pinto Bean Recipe You'll Ever Find
Ingredients
1 16 oz bag of dried pinto beans
8-10 cups of water
1 16 oz jar picante sauce
Instructions
Place dried beans in a colander and wash thoroughly. Discard any misshapen beans and rocks (yes! rocks sometimes make it into the package).
Place beans, water and picante sauce in a slow-cooker.
Set on high and cook for 3-4 hours (or on low for about 8 hours).
BAM! Beans!
Notes
Optional: In the last hour or two of cooking, slice pre-cooked sausage and place in with beans.
https://ohmrstucker.com/easiest-pinto-bean-recipe-youll-ever-find/
Doesn't get much easier than that.
[Tweet "Easiest Pinto Bean Recipe You'll Ever Find"]
When I need a heartier meal, I make a pot of rice to accompany the meal. Cornbread goes without saying.
~ A gentle reminder: OMT! uses Amazon referral links. When you do your shopping through the Amazon links on this page, you support the blog at no cost to yourself. It's much appreciated!~
For those of you who live where the mighty pinto is considered a gourmet item, you can always get them online….or, have your friends mail them to you!
Once you make your first pot of beans, you'll keep them in rotation, especially in the chilly months or when you have a crowd to feed. You just gotta trust me on this.
Now get to cookin', cowpoke.