Oh, my sweet little man, one of the best pieces of advice I can give you, as you grow into the world around you, is this: learn to laugh at yourself.
As I wrote those words, a smile crept across my face. I thought of the times in my life when I could have been crushed by embarrassment, shame, or humiliation, yet chose a belly laugh instead. The ripple effect of a laugh made my life, and the lives of those around me, lighter.
Life is a comedy and a tragedy; there will be plenty of both for you. The key to how easily you'll move forward, how you'll cope, will be in your attitude. Will you stand on the side of indignation? Of blame? Of horrified guilt? Or will you see the funny, at times ever subtle, that is presented in almost every moment and laugh?
Seems like no one would pick anything but the laugh, but I'm here to tell you, baby, that more people than not refuse to laugh at themselves. They confuse laughter with weakness, when laughter can be an absolute strength.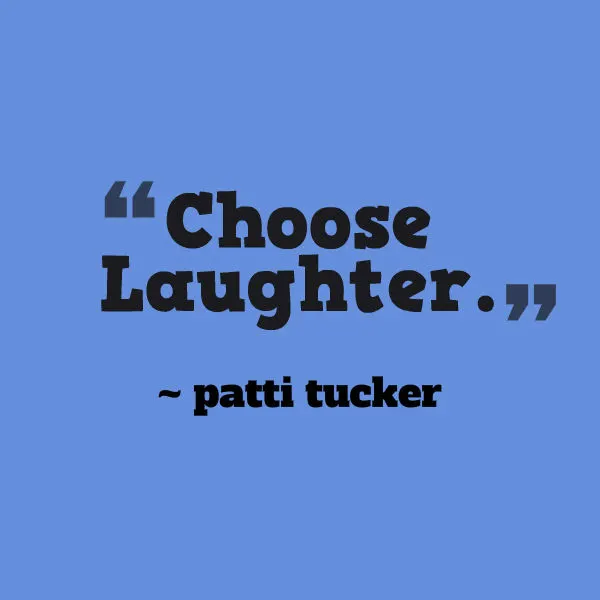 It takes a strong person to point and laugh at their own failings or missteps, figurative and literal.
I'm not saying that a laugh replaces introspection, strengthening and correction of one's miscues or outright indiscretions, but the wisdom to see foolishness and ill-conceived blunders, as such.
I'm also not saying that sarcastic mocking, even of yourself, is useful, although it too can cause a great laugh. I'm merely offering that the notion to be at ease in your skin enough, to know yourself enough, or not to be threatened when you slip, is a marvel few perfect.
We all slip. Know that. Expect that.
With that, I'll share a very public embarrassment I suffered, but still laugh about today.
Your great grandfather, my dad, was a well-known local celebrity. I used to accompany him to all kinds of fun city events, and because I was with him, I was often recruited to participate in events when a warm body was needed.
Enter the Cow-Patty Tossing Contest (this was West Texas, after all).
A friend and I were tossing actual cow-patties back and forth to each other when she got overzealous and creamed me with it. A reporter got the pic and the next day I was in the paper, for all my friends to see, covered in cow-patty glory.
At the time, I was horrified, yet also greatly amused. I was literally covered in cow shit. We knew one of us was gonna end up in it, because that's how kids are; we were aiming for the other from the first pitch. I was the unlucky contestant and after the picture in the paper hit, I was reminded of it over and over throughout the years by my friends and those who knew my family.
I had a choice.
I could be pissed that I was the one covered in it, or I could laugh because I was the one covered in it. I laughed. Hard.
Even now, it's a great story and serves to remind me that, if we can muster the strength to laugh at ourselves, life is sweeter even if one is covered in cow patties.
Dear Baby Boy, I know a time will come when you'll be figuratively covered in shit, and you'll wonder if you can laugh, but I promise if you can find your way to see the upshot of your situation, you're entire life and those around you will reap the benefits.
The joy of the ridiculousness is all around us. All you gotta do is see it.
Choose laughter, Sweet E.