Roasted French green beans sounds so, so, French, oui?
I love a roasted veggie, no doubt, but have found the veggies I'm not particularly fond of (like steamed green beans) are delicious when roasted. I'll actually go back for seconds.
Recently, on a trip to Boy's, he made roasted asparagus, which I love any way it's cooked. To be honest, I never had them roasted, nor thought to roast them, until Boy presented the opportunity to try them. I have made a note to self that when I visit Boy, I will be bringing asparagus (season permitting) because #1: I love when he makes me stuff I love to eat and #2: Husband won't eat them.
They were perfection. Heaven. What's better than Heaven? They were easy to make! Foolproof, even.
The fool shall present her proof!
After I got home, I started wondering about other veggies I could easily roast. I already have a few recipes for veggies I like (the above potato recipe serves as evidence), but I wanted to venture out to veggies I might not normally buy. Enter the roasted French Green Bean.
Husband lives for a good green bean. Okay, maybe lives is too strong a word, but he do like a perfectly cooked bean, baby. When I asked him what he thought about roasting them, he was game.
Fool's Proof begins…..NOW!
Start with the obvious…green beans!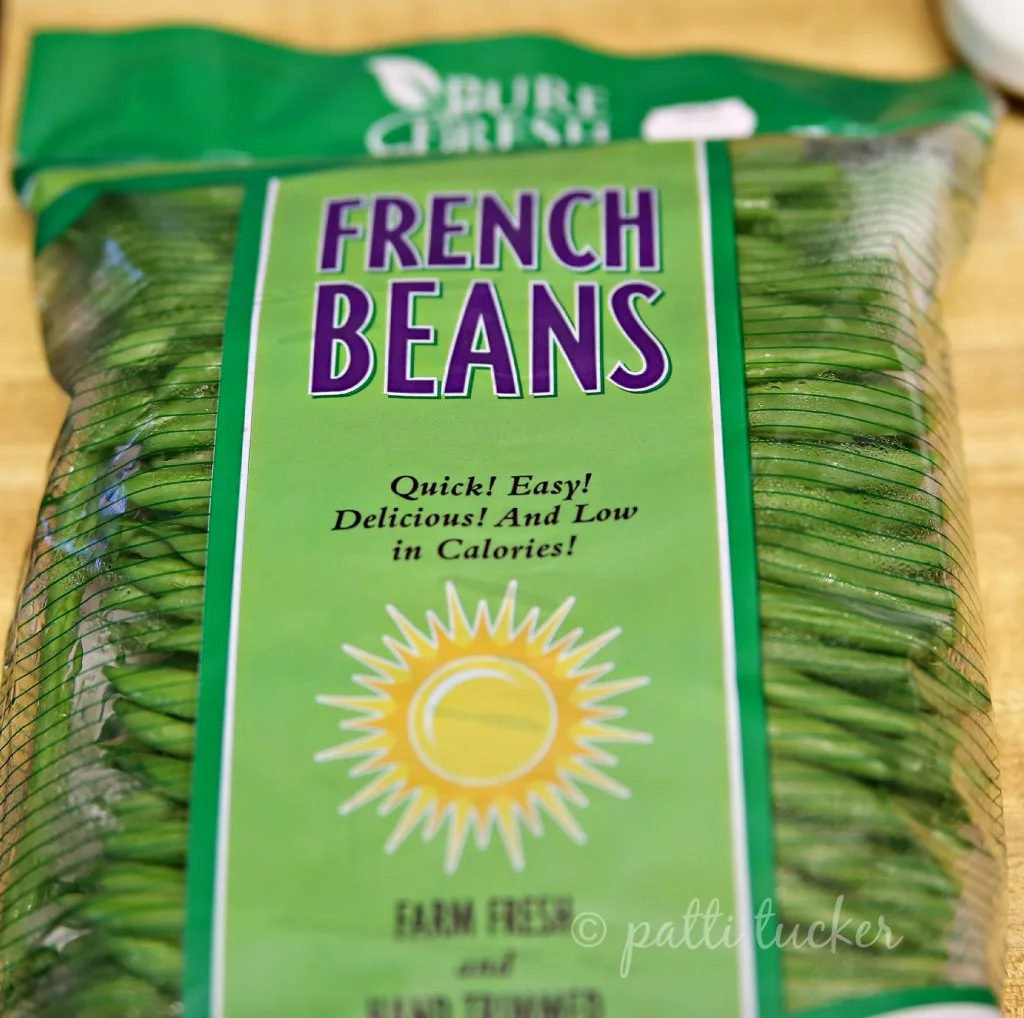 Lay them on a baking pan, single layer. Make more than you think you'll eat, cause you'll eat more than you think you need.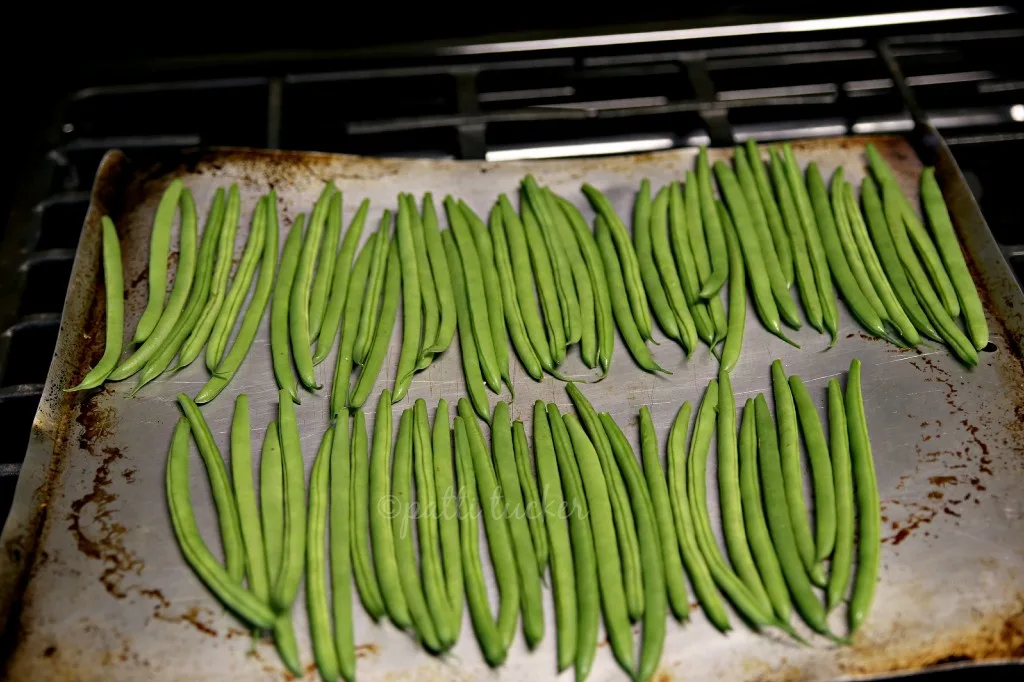 Drizzle with a fine extra virgin olive oil and liberally sprinkle with kosher salt.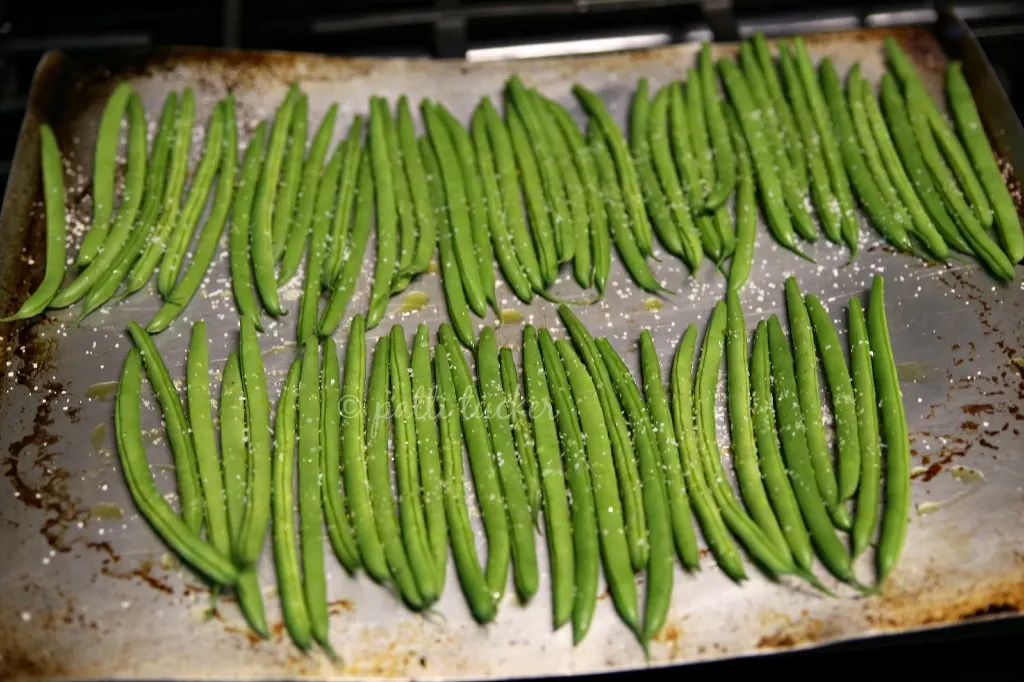 Now take your hand and roll the beans forward and back to evenly coat with the drizzled oil and sprinkled salt. Wheeee!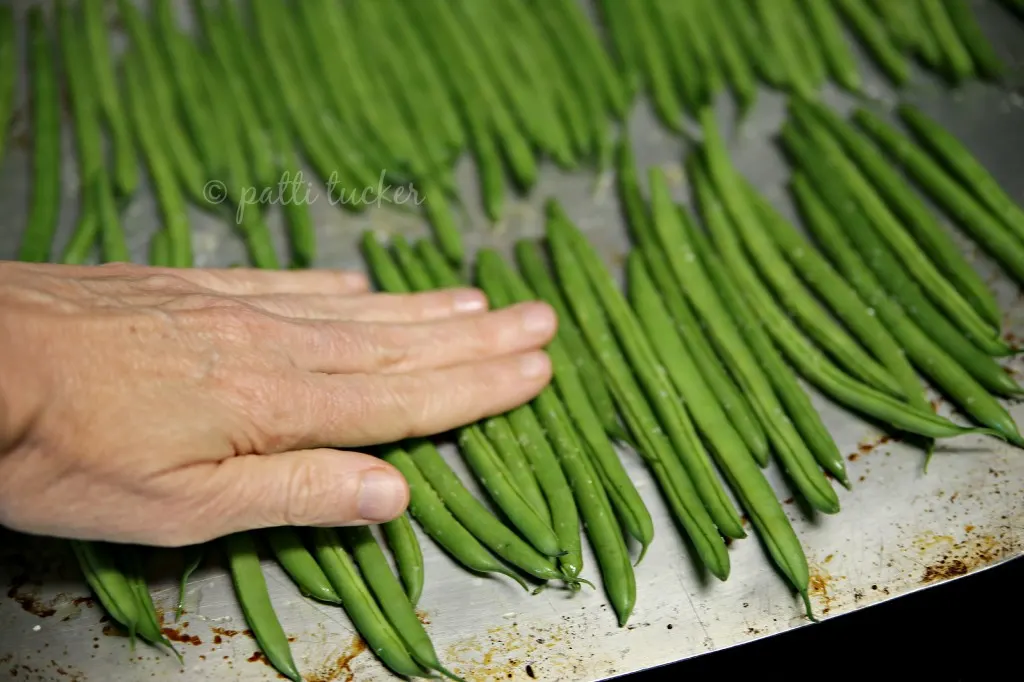 Pop into a 425° oven and roast at least 15 minutes, which is how long I did mine in this shot. They were tender flavor-heightened deliciousness.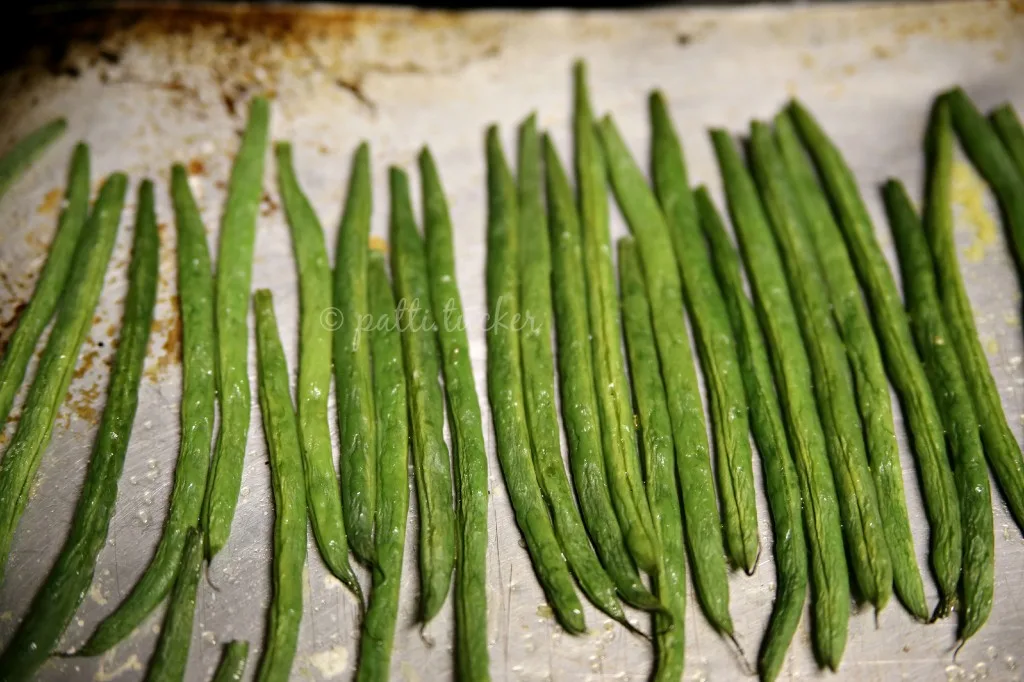 Next time (the rest of that giant bag of beans) I'll roast a bit longer and I'll also remember to snap the tougher ends off. Didn't stop me from hogging the beans that night, but in hindsight it will make it easier to throw down my piehole next time, like the refined lady I am.
See? Foolproof!
These green beans make an easy addition, a healthy elegant addition, to any meal. Especially if you take the time to actually serve them from a platter instead of a cookie sheet (once again, it was get the shot before we devoured them straight from the cooking sheet). I'm definitely going to make these throughout the year, but especially for our holiday table. Maybe I'll find someone else in my family will be a roasted veggie convert like me.
Happy roasting, y'all!