When my grandmother passed, her neighbor, a literal little old lady, walked up to the house with a covered dish in hand, tripped, and she and her Broccoli Casserole went down. Luckily for us, she was okay and the lid on the casserole was on tight, so while it appeared misshapen and unidentifiable, the tasty contents remained edible.
This dish has always brought me comfort when feeling low. It's a Sandra Lee dream of a dish!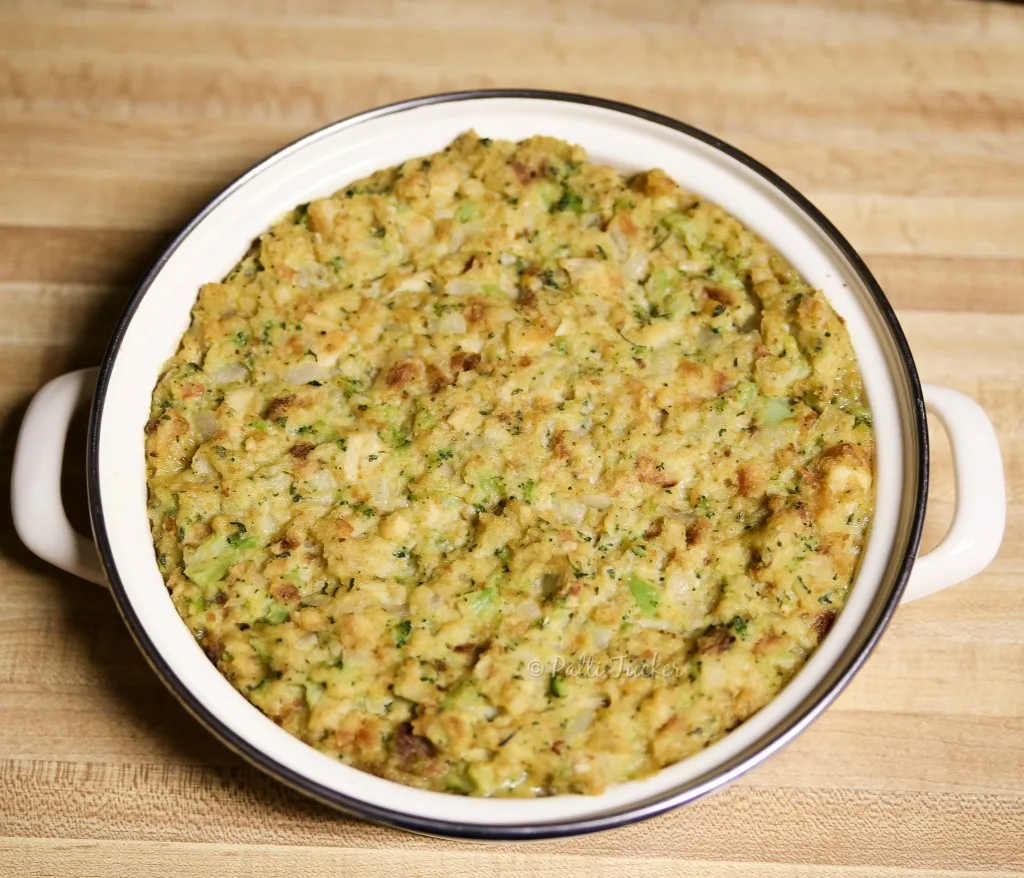 After I had eaten more than my fair share of her carby-soothing creation, I asked if she would please give me the recipe.
SHE DID!
Before I share this recipe, let me say that while I can't bring myself to make this often, because I prefer food that is closer to it's natural form, I unashamedly tell you that I will scarf the contents of the pan I find this in any day!
Ingredients
1 medium onion, chopped fine
3 tbsp butter, melted
2 6ox boxes of stuffing mix
1 12 oz bag of frozen chopped broccoli
2 cans Cream of Chicken soup (undiluted)
Instructions
Steam broccoli, cool, then finely chop.
Saute chopped onion in olive oil, then add to broccoli.
Cook stuffing according to direction, then add 2 cans of soup and melted butter.
Add onion and broccoli. Stir well.
Butter 2 1/2 quart casserole pan and pour in mixture.
Bake at 350° for 35 minutes.
Notes
Optional: add cooked bite-sized chicken pieces to the mixture before cooking. I have added 10 chicken nuggets, roughly chopped after cooked, to the mixture and it was delish.
https://ohmrstucker.com/funeral-food-broccoli-casserole/
There is something about this meal that screams comfort and then actually offers it. I also like to kid myself in the fact that because it contains broccoli, I'm also getting a healthy portion of veggies. Like I said, I don't eat it often, but when I do…SCARF!
Someone grab a spoon. DO IT!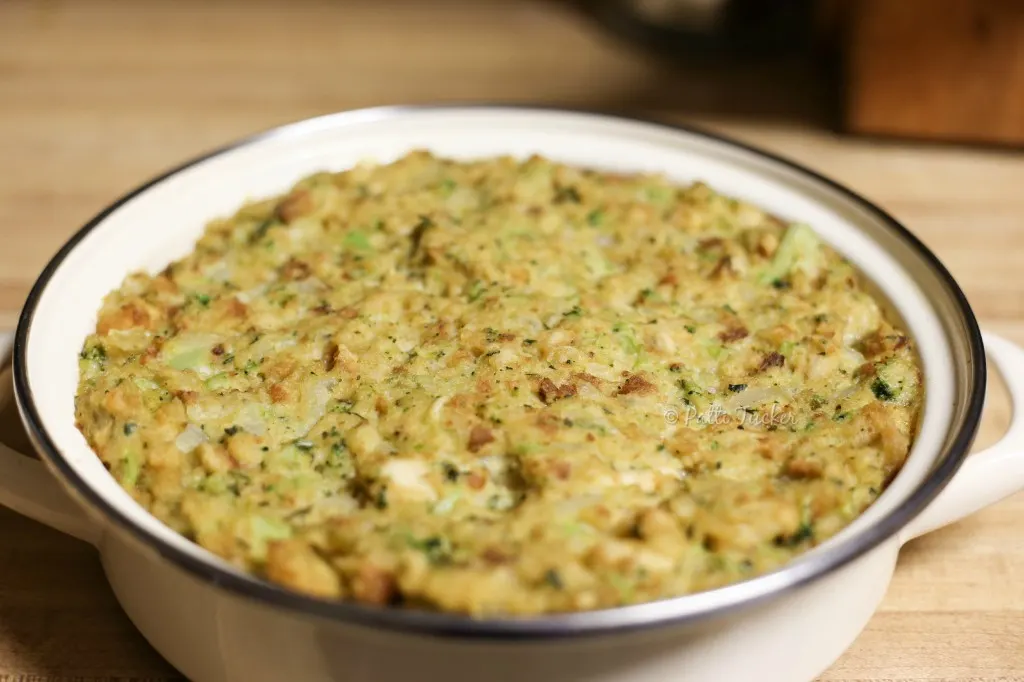 Happy Comfort Fooding, Y'all!