Do you love pork chops and sauerkraut, but are intimidated by the cooking the pork part?
You've heard how hard it is to get pork just right, and that it's easy to overcook and be left with a tough chop, that no one can cut through, right?
Good thing you found OMT!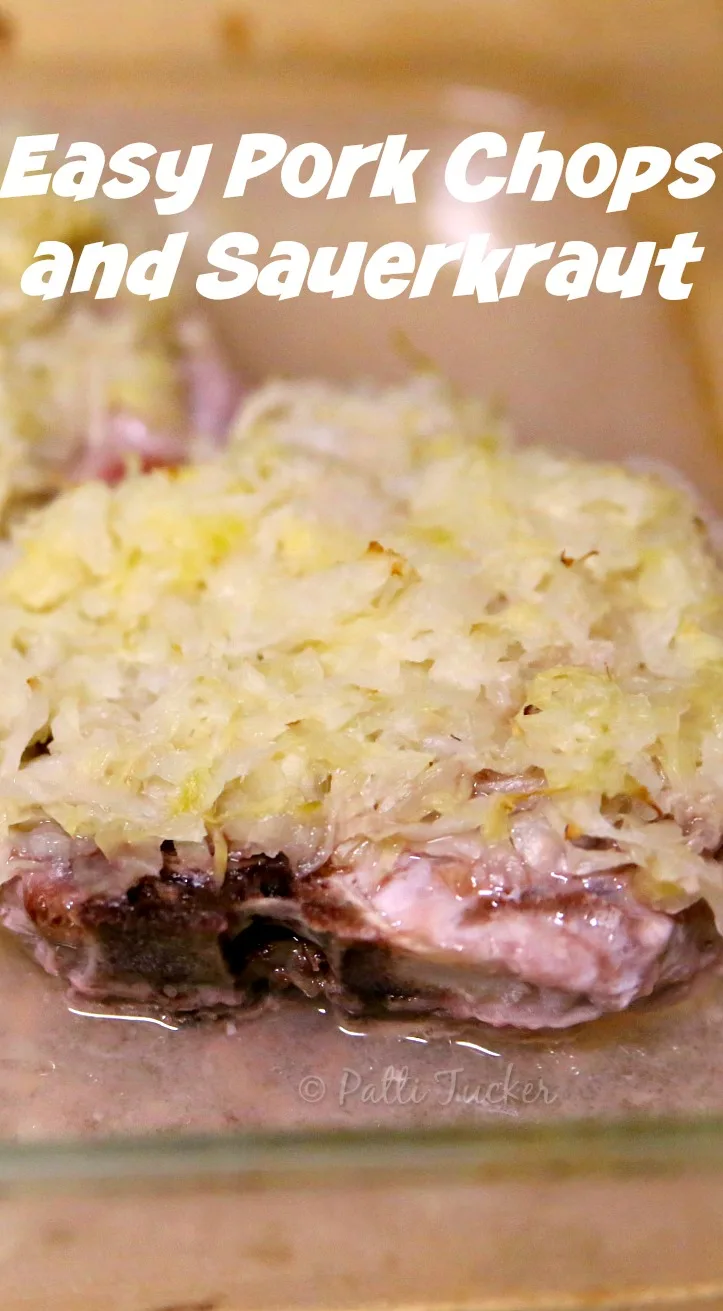 Hang on – you're about to learn how easy it is to get pork chops right!
Pork Chops and Sauerkraut
Ingredients:
5 bone-in 1-inch thick pork chops
32 ounce jar of sauerkraut (or 32 ounces in cans)
Salt and Pepper to taste
Directions:
Lay the pork chops in a single layer in a large cooking dish.
Look at these beauties.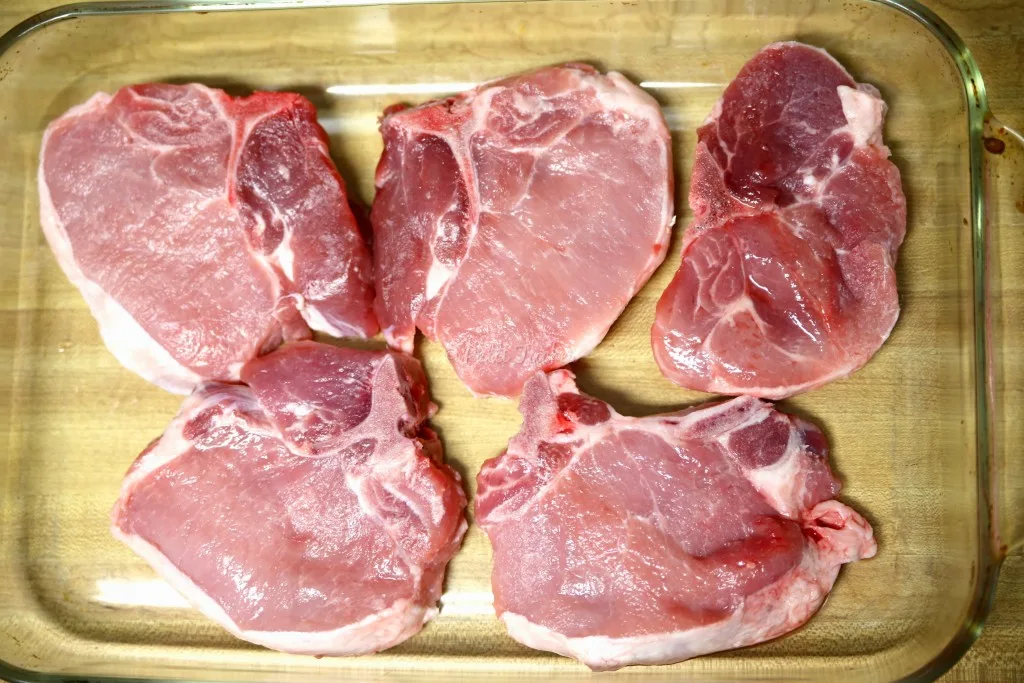 Salt and pepper to taste.
(Here's an OMT! secret: I omit all seasoning because the sauerkraut adds enough. #truth)
Drain sauerkraut, retaining liquid.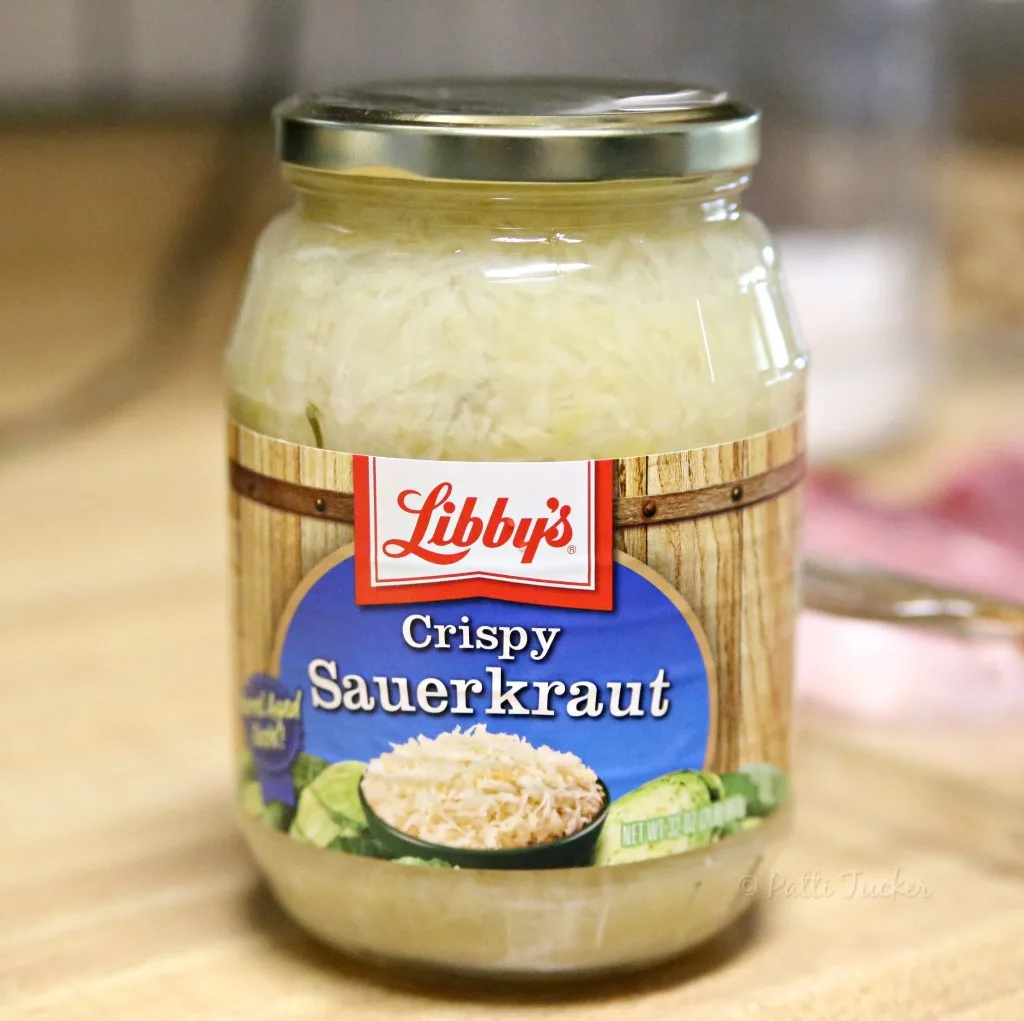 Cover each pork chop with sauerkraut.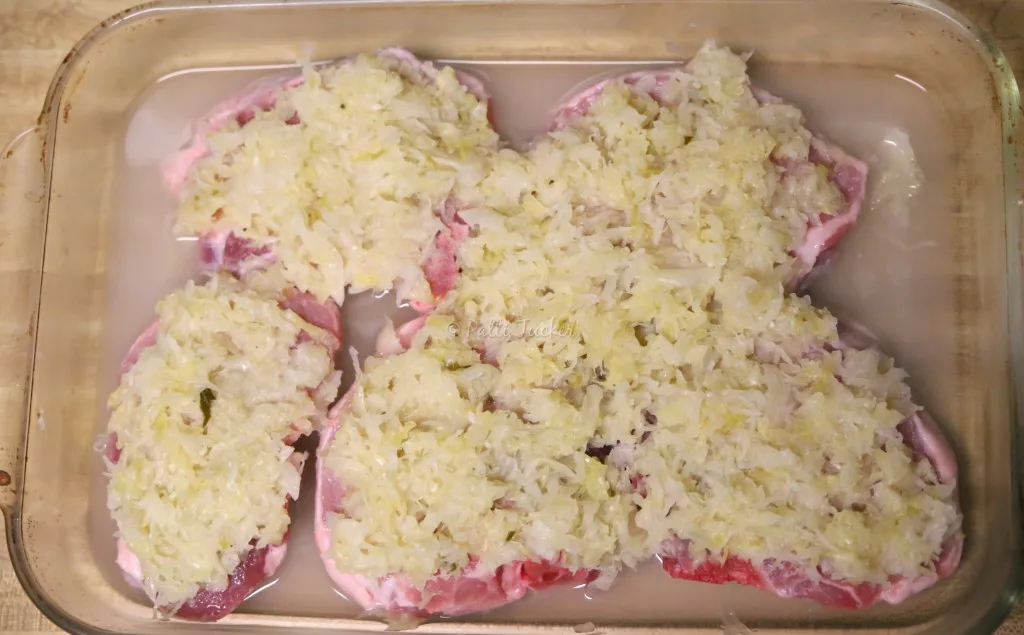 Add 1/2 of retained sauerkraut liquid to baking dish.
Bake, uncovered at 350° for about 40 minutes, or until internal temperature of pork chops reach 145°.
Rest for three minutes before serving.
DO IT!
(this is important because the rest allows the juices to stay in the meat instead of rush out – thereby drying out your chop – when you cut into it AFTER AT LEAST THREE MINUTES!)
EAT!
NOTES:
New Cook Tip #1:
I always use a thermometer when cooking pork for two reasons:
#1: Over-cooked pork chops are the worst. So tough!
#2: Under-cooked pork chops can literally make you sick.
Use a thermometer! You can click HERE for safe temps for all your meat products.
I always make five at a time as well.
Why?
Leftovers.
Nom.
Not a fan of leftovers? Make 'em and share 'em!
Throw some broccoli in the steamer, add a salad and some crusty bread and you have a lovely dinner that is easy, fast and delicious.
Fat tender pork chops and sauerkraut, it's what's for dinner, y'all!