Caramel apples are fun in theory, right?
The Bad:
There's the weird angled biting, or more accurately – trying desperately to grab a bite.
There's the super glue melding together of teeth that can seriously pull out a crown.
There's the disappointment of the less-than-stellar apple.
The Good:
Caramel and apples are deliciously addictive, so you keep trying to get that magical bite.
Well, STOP IT!
Try these Caramel Apple Bars instead.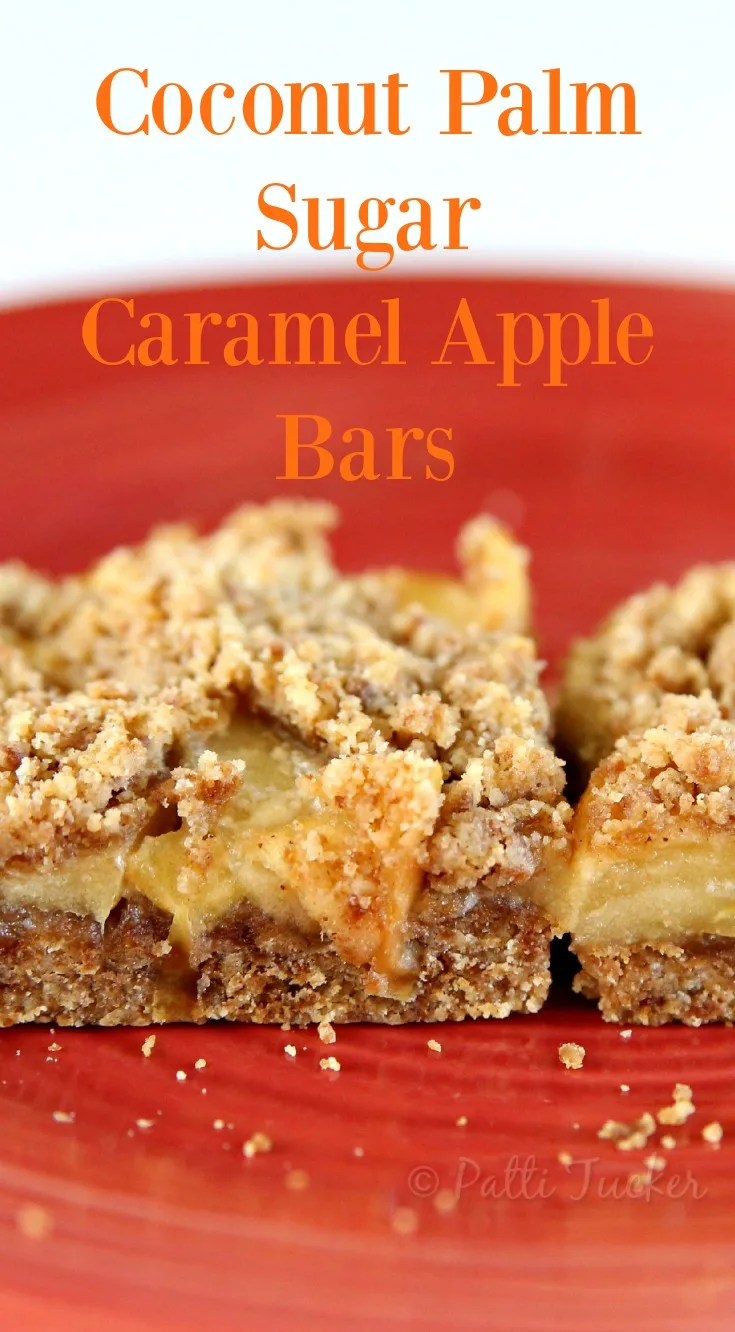 Caramel Apple Bars
Ingredients:
Crust:
¾ cup unsalted butter, softened
¾ cup Organic Coconut Palm Sugar
1 teaspoon Siagon cinnamon
3/4 teaspoon salt
½ teaspoon baking soda
2 cups flour
Filling:
2-3 medium Gala or Granny Smith apples
¼ cup butter
¼ cup packed brown sugar
¼ cup cream or half and half
¼ cup Turbinado Raw Cane Sugar
Instructions:
Crust:
Preheat the oven to 350 degrees.
Beat the butter and coconut palm sugar until creamy.
Add the cinnamon, salt, baking soda, and flour and mix until crumbly.
Set aside one cup of the mixture.
Press the rest into a 9×13 baking sheet lined with parchment paper.
Bake for 12 minutes.
Filling:
Cut into quarters.
Seed apples.
Slice the apple quarters as thin as possible.
Melt the butter in a saucepan.
Add the brown sugar and mix thoroughly.
When mixture is about to start bubbling (you will see tiny bubbles forming along the sides of the pan), add the cream and stir until a creamy sauce forms enough to coat the back of a spoon.
Bars:
When the crust is done, arrange the apples in an even layer (I overlapped in some spots) over the crust and pour the caramel over the top.
Sprinkle with the set aside crumbles.
Sprinkle with turbinado sugar.
Bake for 30-35 minutes.
Remove from oven, lift out of the pan using the edges of the parchment paper, and allow to cool for 10-15 minutes.
Cut and serve.
Notes:
Recipe modified from Pinch of Yum.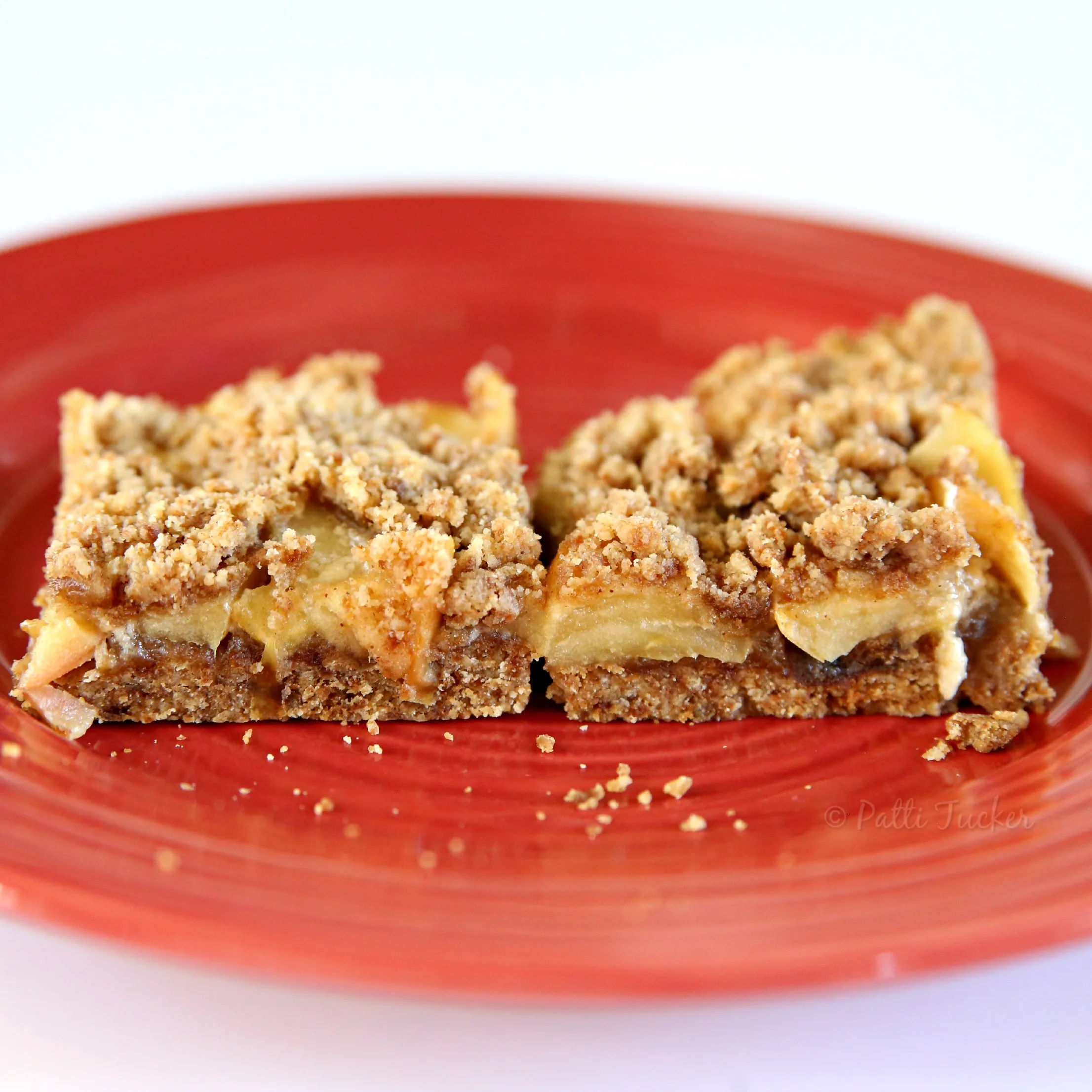 Yep, no need for sticks – just easy to eat caramel and apples in a bar.
Get to baking!