I love making pork tenderloin because it's so stinkin' easy. Plus, all that tender, juicy, yumminess.
Most of the time, I rub a bit of oil on it and either Garry smokes it on the pit or I slide it in the oven, but this time I wanted a little something different.
Looky: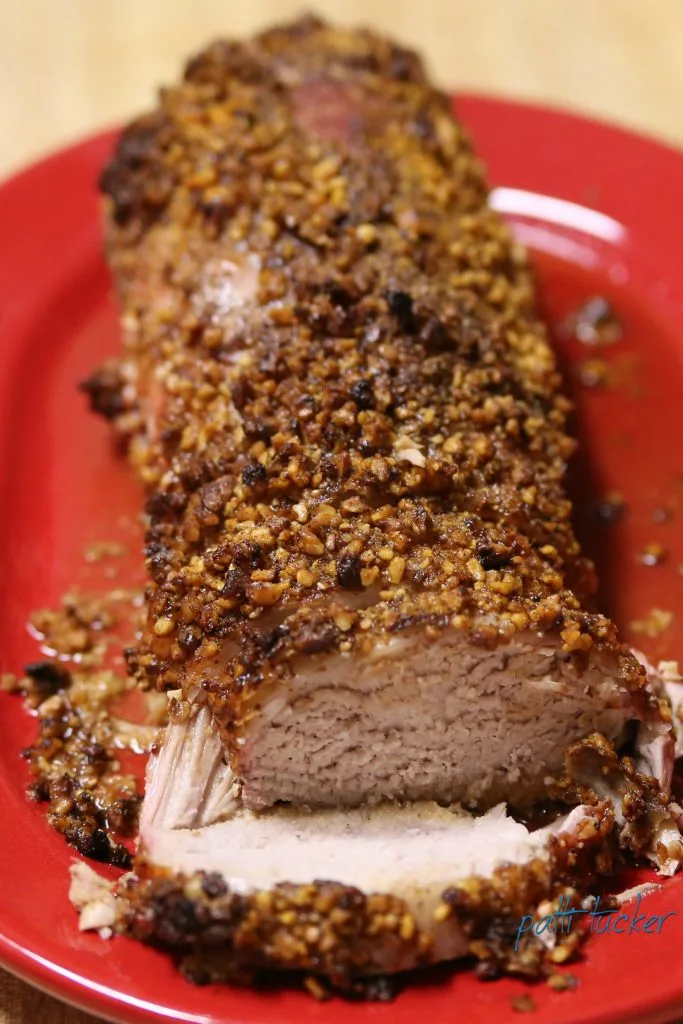 Oh, momma…what have you done?!
I rubbed that badboy with a bit of Dijon mustard mixed with oil and spices: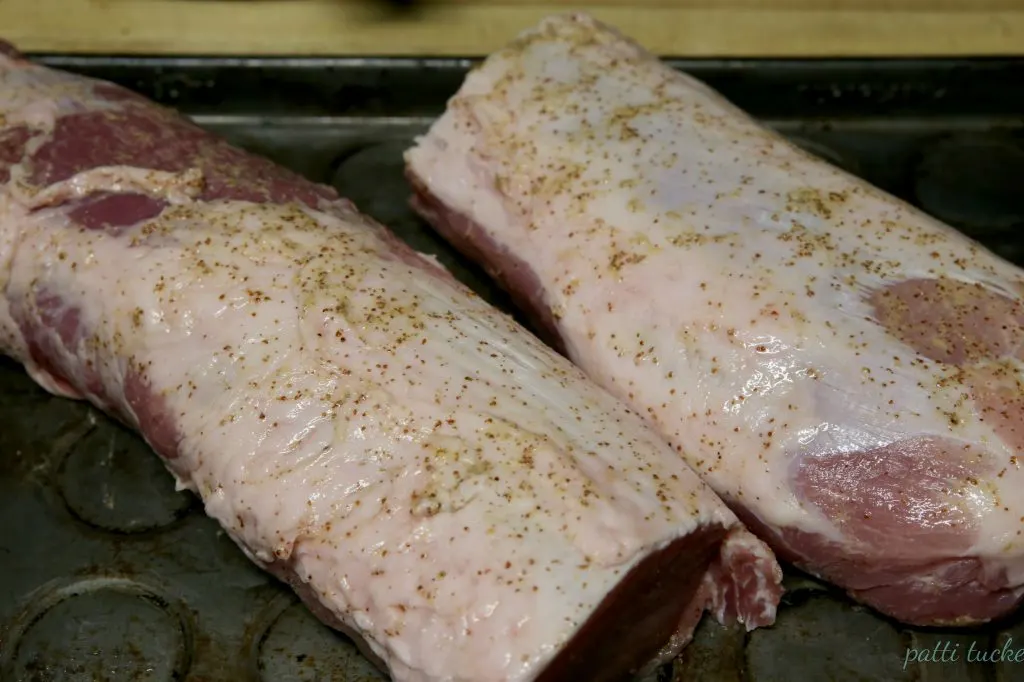 Topped with coarsely chopped walnuts: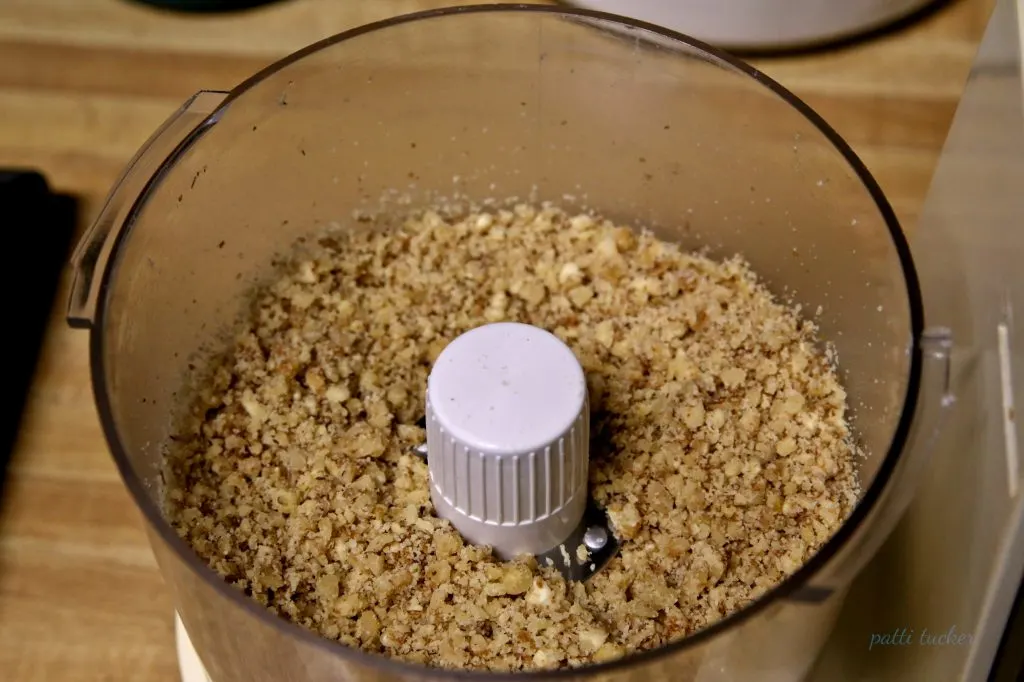 Then popped in a hot oven until done: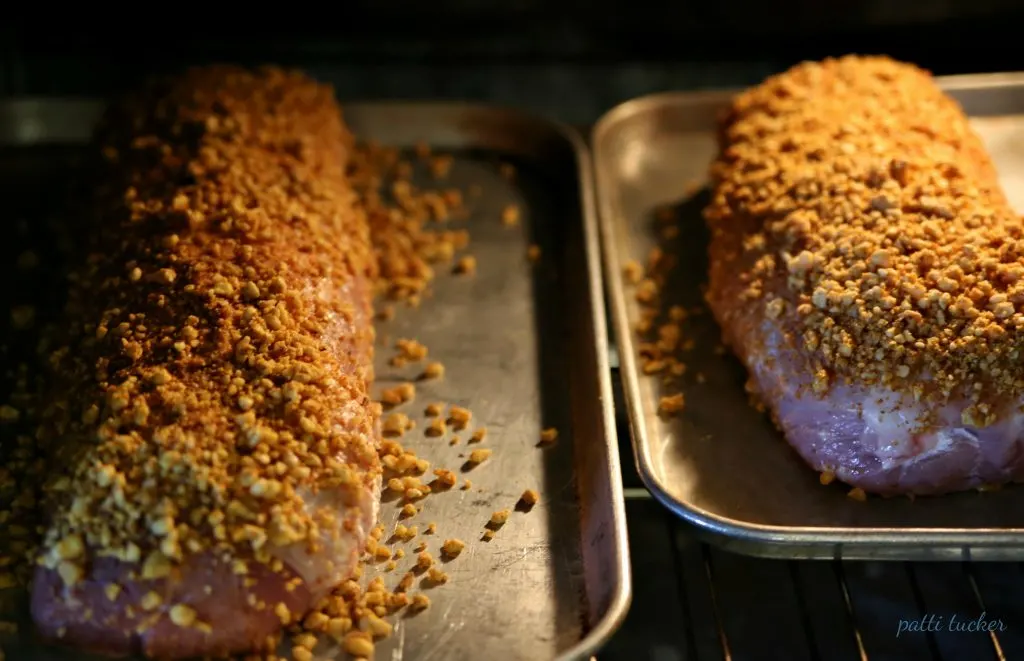 It was as delicious as you imagine!
Tender Pork Tenderloin with Walnuts

INGREDIENTS:
1 8lb tenderloin, cut in half
1 tsp salt
1 tsp pepper
2 tbsp olive oil
1 tsp powdered garlic
2 tsp smoked paprika
1 tbsp Dijon mustard
2 cups walnuts, coarsely chopped
DIRECTIONS:
Preheat oven to 475°
Cut tenderloin in half and set aside.
Whisk the salt, pepper, olive oil, powdered garlic, smoked paprika and Dijon mustard in a small bowl. Set aside.
In a food processor, coarsely chop the walnuts.
Rub the mustard mixture on all sides of the tenderloins.
Roll tenderloin in walnuts, coating all sides.
Place tenderloins on baking pan, fat side up, and place in hot oven.
Cook for 30 minutes at 475°, then reduce heat to 425° and bake until internal temps reach between 145°-155° (between 45 minutes to an hour).
Remove from oven and let rest at least 15 minutes before slicing.
NOTES:
~ Lots of people don't like pork because it's easy to overcook. That's why I cook by internal temperature and not by time. If you are on the second part of the cook cycle at 425° and your porkloin reaches an internal temp between 145°-155° before the stated cook time, take it out! Resist the urge to overcook!
~ You can easily substitute pecans for the walnuts.
~ Some porkloins are thinner or thicker than others – another reason to keep a close eye on internal temps than on stated cook times.
~ While OMT! cooks for a crowd, you can adapt this recipe for a much smaller porkloin. If you go with the Costco-sized porkloin, just eat what you want, slice the rest and freeze. Perfection!
This recipe is simple, delicious and one you should consider putting in your rotation!
Happy Eating, Y'all!