Remember the Peekaboo Pals A to Z book that Sweet E was/is crazy about? Turns out there are two more in the series. SQUEEE!
If you've jumped ahead and are thinking Sweet E now has them in his collection, you'd be right. As soon as I realized he had the one, but not the others, I had to…HAD TO!…complete the set.
It's a insatiable bibliophile sickness.
If you're looking for wacky, fun and sturdy board books that combine silliness with learning, these books fit the bill.
~ A gentle reminder: OMT! uses Amazon referral links. When you do your shopping through the Amazon links on this page, you support the blog at no cost to yourself. It's much appreciated!~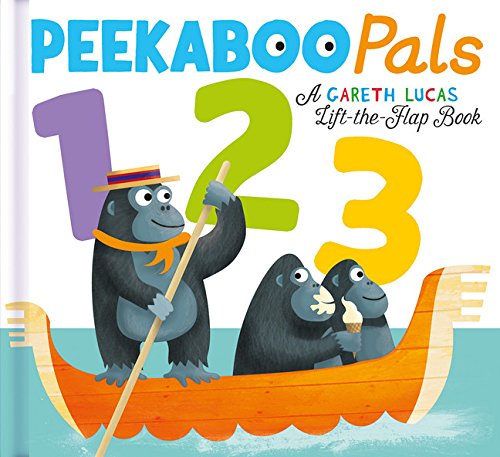 (source: Amazon)
Product Deets:
It's time for the Animal Antics Race! Who will be the first to the finish line? In Peekaboo Pals: 123, children will lift the flaps and be amused by the hilarious antics of the animals as they make their way to the checkered flag. Will the winner be three gorillas in a gondola, twelve bears on a bus, twenty turtles on a train, or another team vying for victory? Young learners will delight in the silly animals on these pages and learn how to count from 1 to 100.
What is it about flap books that make reading more fun, even when you've opened the flap over and over and over, knowing what's to come? Flap board books = F-U-N!
Doesn't hurt when the flaps reveal things like, "Eleven goats in a go-cart."
PeekaBoo Pals Opposites Board Book: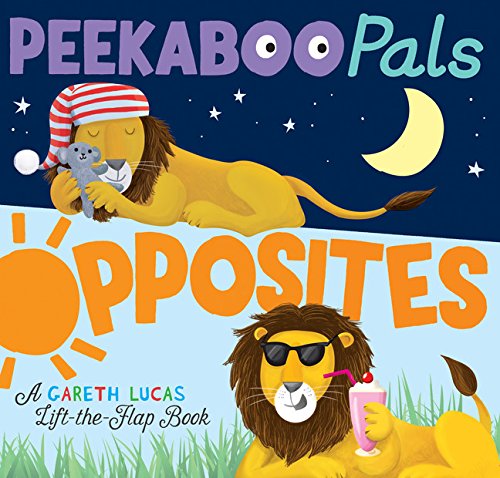 (source: Amazon)
Product Deets:
Who is flying high one moment, only to come down low the next? Who is quiet with anticipation of a loud celebration? In Peekaboo Pals: Opposites, children will lift the flaps and be delighted by the amusing antics of the illustrated animals while learning about opposites. Colorful illustrations and flaps with hidden surprises underneath will keep youngsters engaged as they learn.
I think a board book with a fancy alligator and a limboing frog is worth a look. Sweet E approved!
Happy Reading, y'all!
~Please feel free to Pin, Tweet, Facebook or otherwise share this post. OMT smooches!~