October is Adopt A Shelter Dog month! Yep, these sweet babies get an entire month of love and why not? They need us; we need them. Get to adopting!
Every single dog we have brought into our home has been a shelter baby, or a foster, as in Dexter's case.
Dexter, oh our sweet Dexter.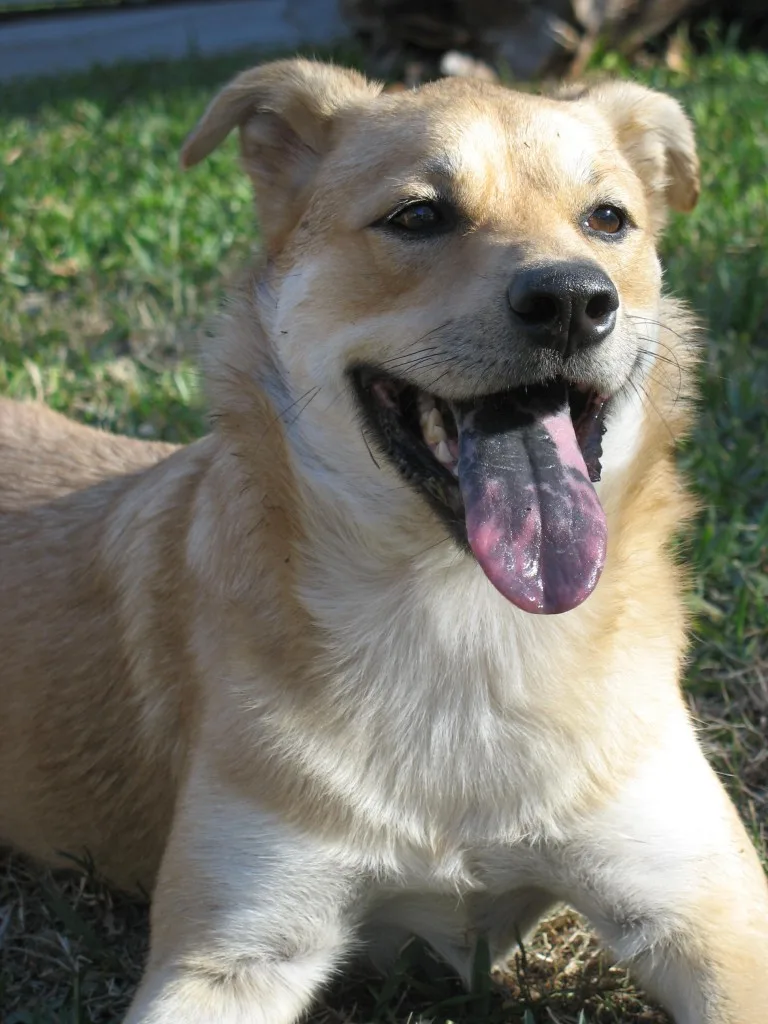 For those new here, Dex is our almost 5-year-old pup. I like to call him our empty nest pooch. Boy calls, asks what's new, and gets regaled with the latest Dexter silliness. Yep, we've become those people.
Husband and I love our animals and after Percy passed (our beloved dog before Dex), we just couldn't bring ourselves to consider another dog. It was the first time in our married lives that we were dogless. That long sad spell lasted two years.
Then one day, Husband and I spied a scared blonde pup hugging the back of a crate at a PetsMart foster event. We were told he was the last of his litter-mates. The rest of the pups had been wiggly and slobbery; Dex not so much. He was cautious and worried and overwhelmed. We were told he would be hard to place because he lacked typical puppy behavior.
Husband was smitten from the moment he pulled Dex out of the crate. Me not so much. My heart was still broken over Percy. I didn't want a puppy. Not yet.
But, how could I deny Husband's love, and need, for this freaked-out baby? I couldn't.
Dex was ours the next afternoon. There was no time to think. No time to reason with Husband. No time to build my case for a no.
Husband's heart was ready for Dex, so we adopted another pound puppy, in a long tradition of bringing home mutts.
The thing is, Dex turned out to be the best thing to mend my broken heart. In the beginning I resisted, but once Dexter was in our home, once he looked to me for protection and comfort, my heart was his.
I give you Dexter, and defy you to not love him, too.
First Day Home: Not sure what is happening.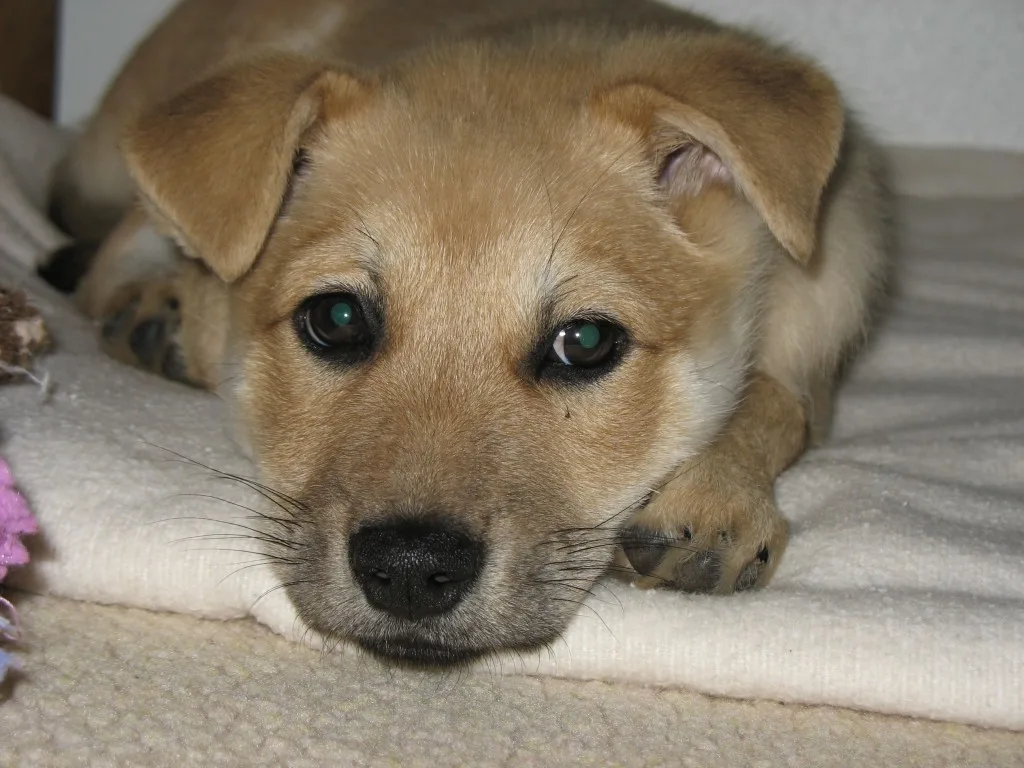 Unsure of the yard. His new yard!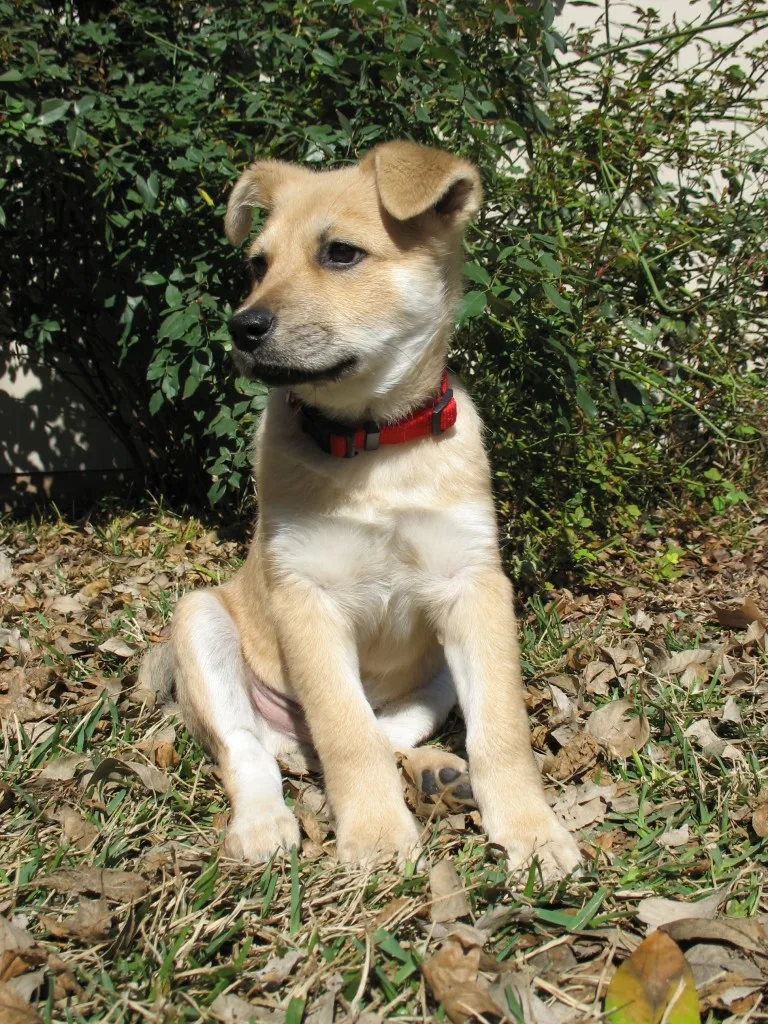 Turns out, after he warms up, he lets me put stuff on him and poops out magic tennis balls. Handy!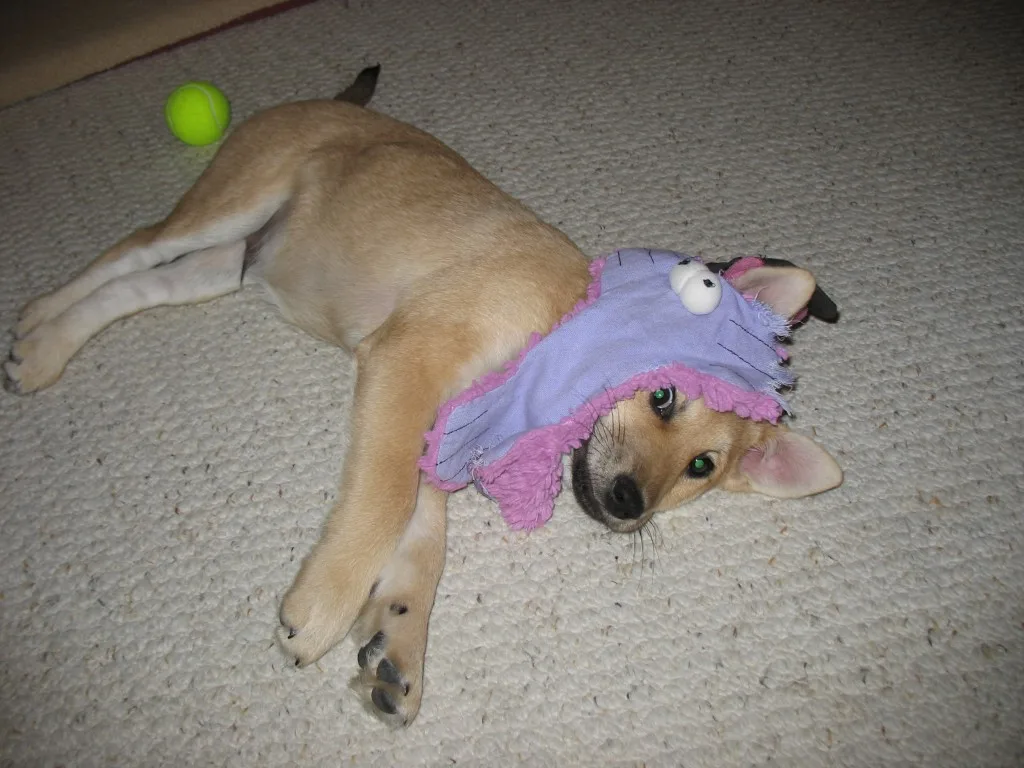 I knew putting things on him as a pup would payoff! Dexter humors me, but is not amused. Where is that wascally wabbit?!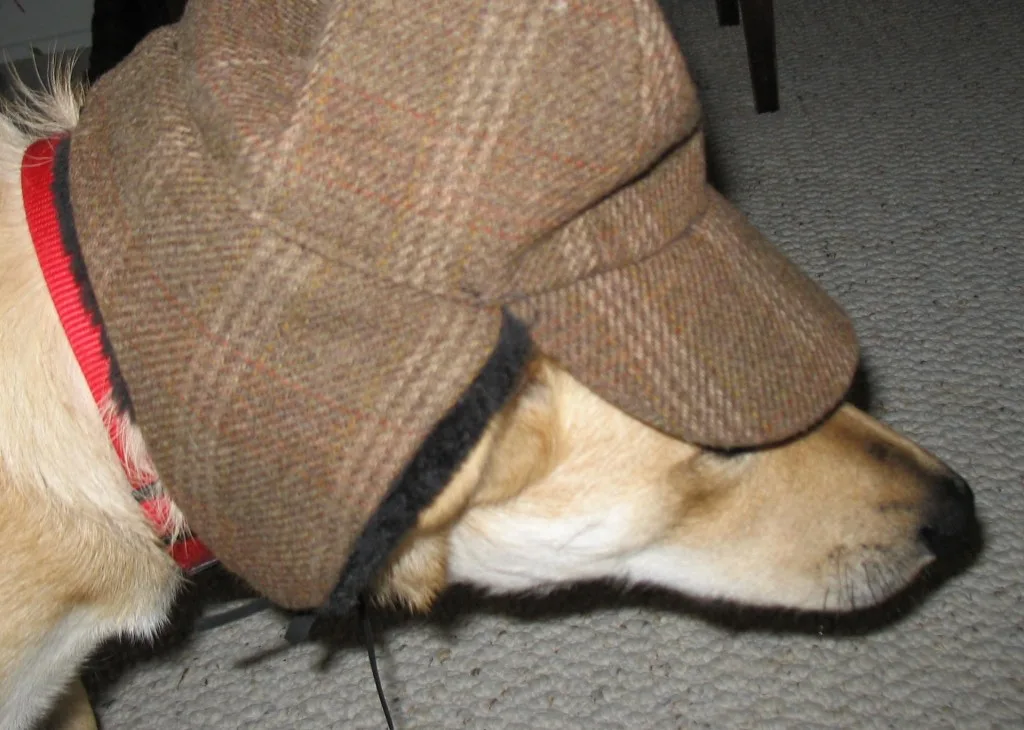 To offset his annoyance, I offer to play ball. The tail indicates he's in.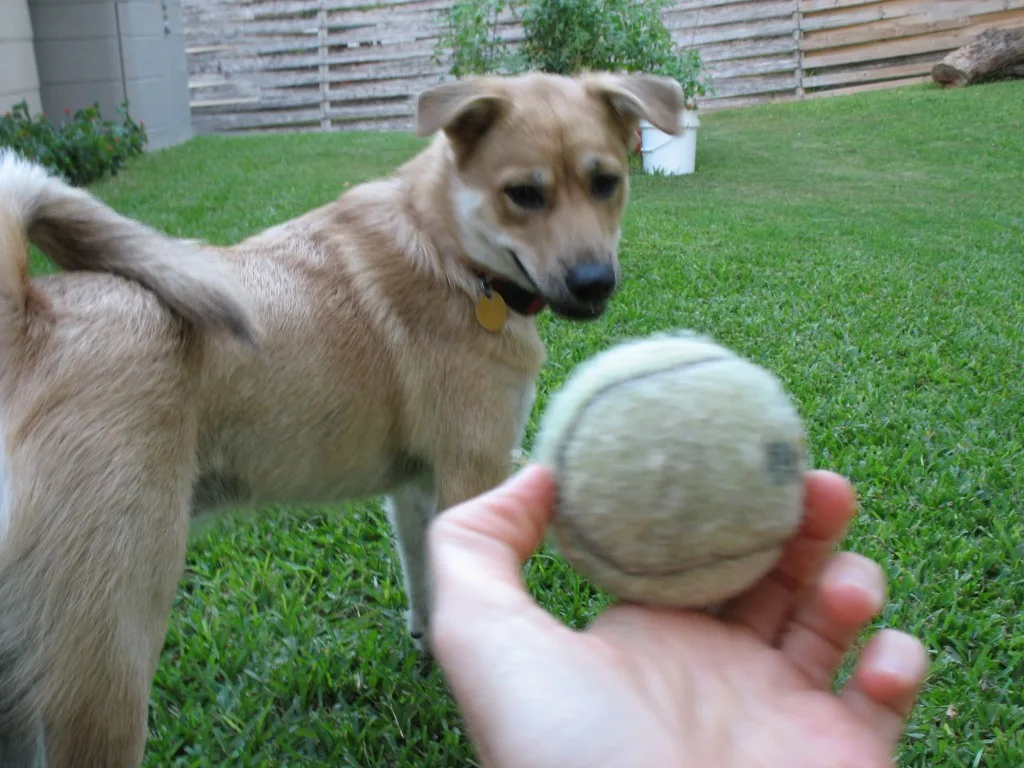 While he loves to play ball, he refuses to lift weights with me. STOP ASKING!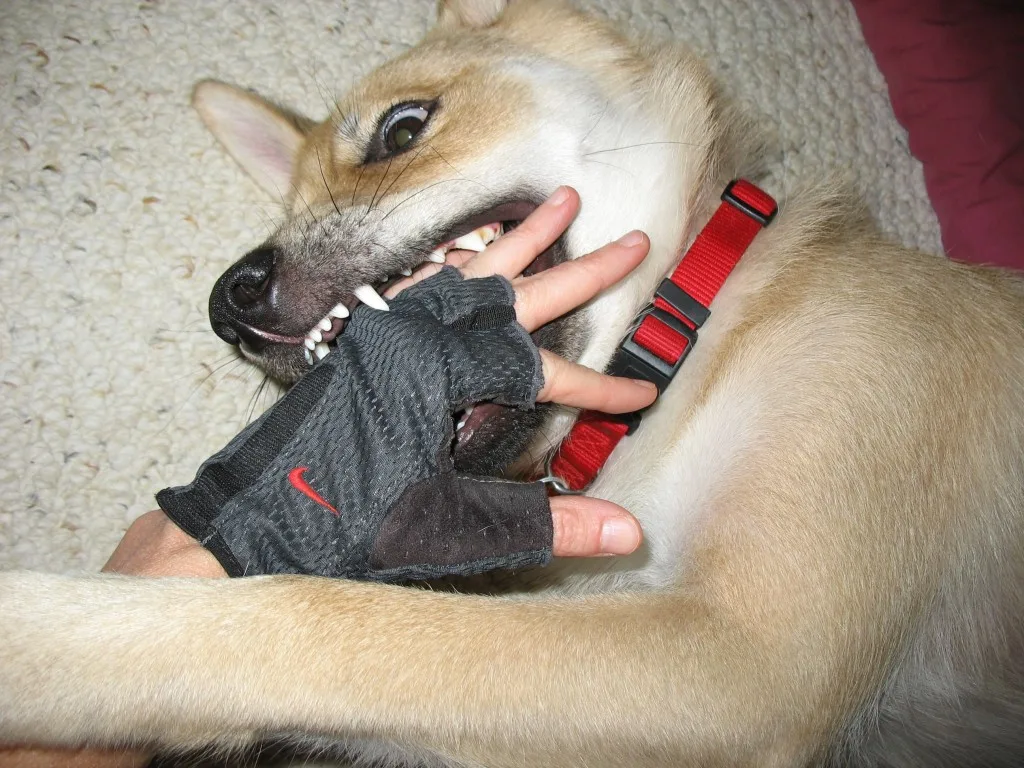 Working at home can be a challenge. Some days, I read my essays to him as I laugh hysterically, amusing myself with my cleverness. Dexter gives it to me straight. Meh.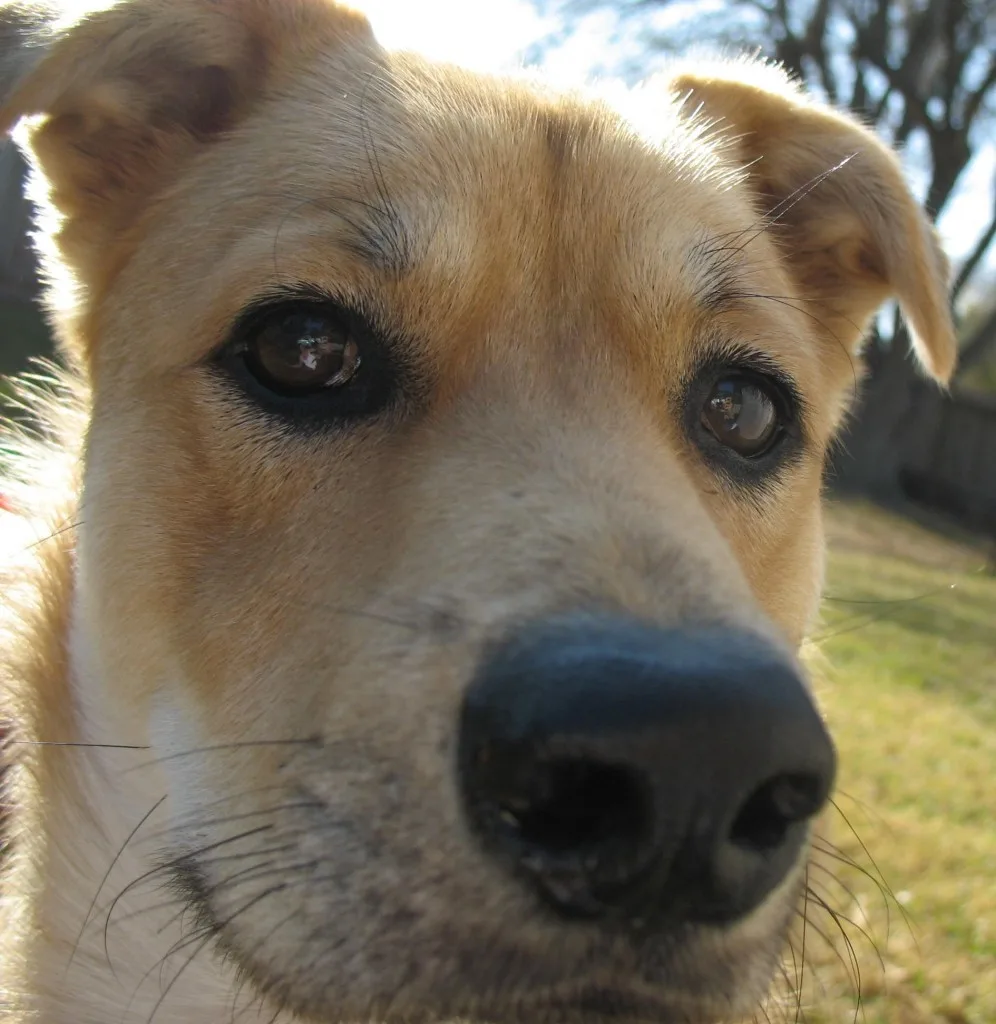 Fine, not funny.
But some days I hit paydirt! HA! I knew that was funny!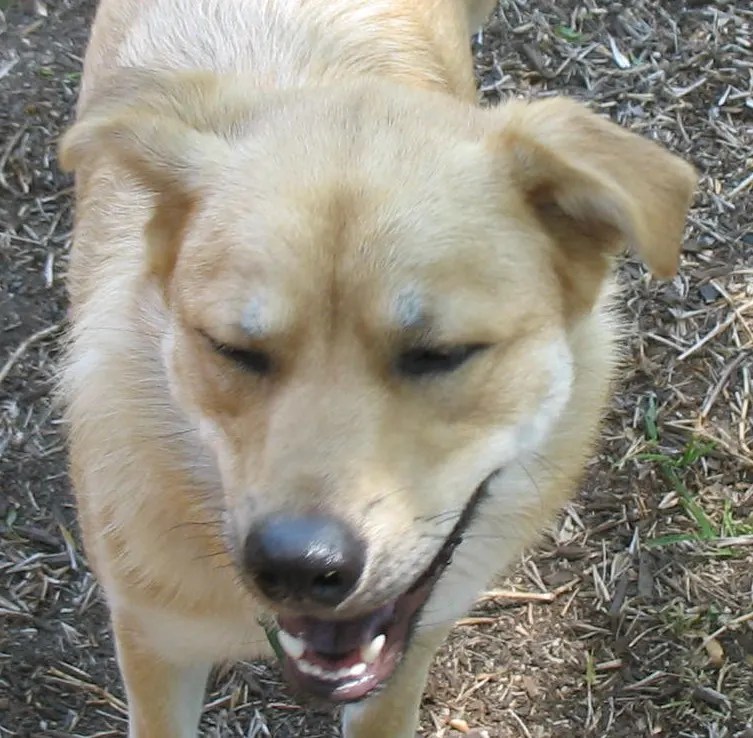 Regardless of his shaky beginning, I think you can see how Dexter has blossomed. He's confident, smart, playful and most of all loves us with everything he's got, as we do him.
Turns out he was the right pound puppy at the right time. I can't imagine our lives without him and I almost missed out on the fun.
If you're considering a new addition to your family, I highly recommend rescuing a dog from your local animal shelter or foster family.
Who knows, while you think you're rescuing a dog in need, maybe you'll be like me and your pup will actually rescue you.