October is National Depression Awareness Month.
Even though I've written about depression before, I thought I'd take a moment to talk about it again.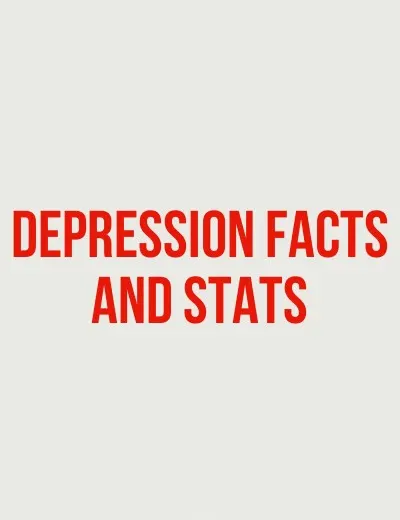 FACTS:
1) Most people who are depressed, about two-thirds, do not seek treatment.
2) Women are TWICE as likely to suffer from depression as men.
3) Exercise can alleviate depression and is the easiest and least expensive way to be proactive in depression treatment.
4) There are different types of depression (reactive depression – brought on my traumatic event, seasonal effective disorder – lack of sunlight, depression caused by disease or drugs)
5) Depression and sadness are not the same.
6) Depression is the leading cause of disability worldwide.
7) Most people who do seek treatment, about 80%, show sound improvement.
STATS:
I know that talking about depression isn't the easiest thing to do with those you love, but if you or someone you know suffers from depression, please take action.