I know it's spring in most of the country, but we're on the verge of summer in Texas. And once it's summer, Texans eat pico de gallo by the 10-gallon hat full; we love it!
Although, we usually shorten the name to pico, no de gallo necessary!
What is pico, exactly?
The loosest definition is an uncooked, coarsely chopped salsa-like condiment that includes tomatoes, onion, cilantro and then anything else your heart desires.
Which means you can put anything in a pico and call it pico!
Ain't it great?
I made this assortment last summer: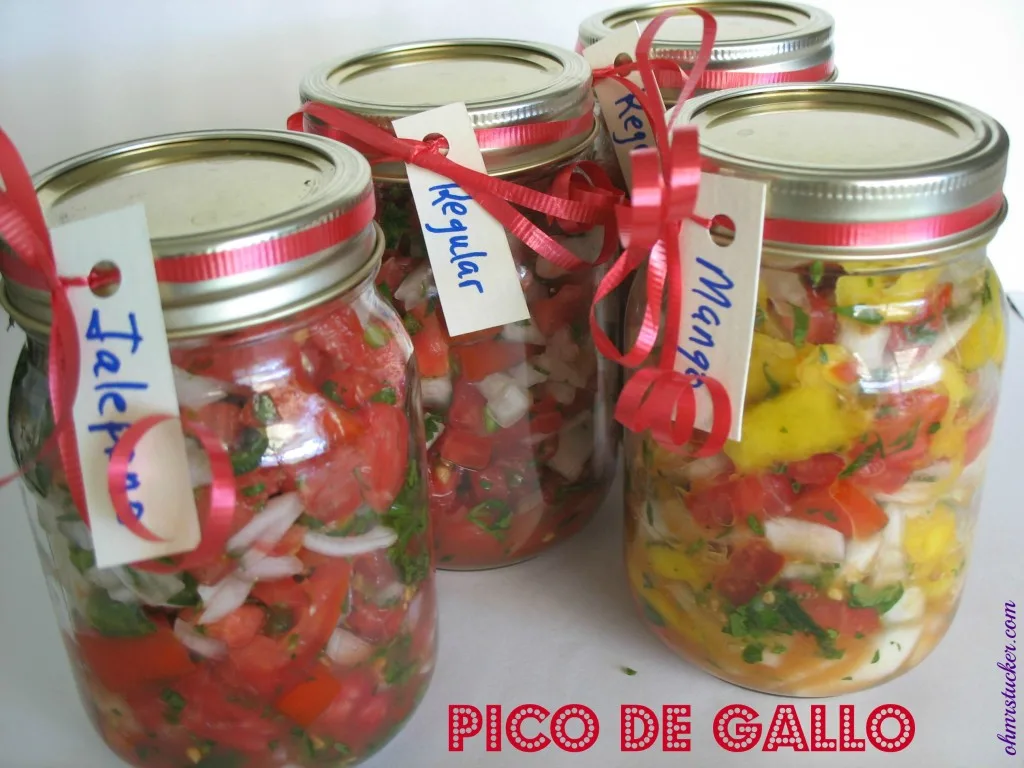 Here's what I put in mine:
MUST HAVES:
* Chopped homegrown/farmer's market tomatoes (this is the key ingredient. you can use store bought, but only the uninitiated will eat it)
* Chopped sweet Vidalia Onions
* Cilantro
* Fresh lime juice from the limes off my tree. Fancy!
* Jalapenos. If you want less heat, seed those fire-pokers first.
FOR FUN:
* Chopped mango
* Chopped avocado
* Chopped anything else you gotta hankerin' for.
Tomatoes take up approximately 2/3rds of my pico-makin' portions. The other 1/3 is made up of the rest of the stuff.
There are no rules.
Start choppin' your ingredients and see where you end up.
I store the fresh pico overnight in a leak-proof container, so that I can flip it upside down at least once during the process, so the tomato juice marries with everything else I've thrown in.
Pico makes a great hostess gift if you're headed to a BBQ (and who isn't?!).
It's a fun "thanks for taking care of the dog while we were on vacay" gift.
Heck, it's a great gift to yourself to accompany that ice cold beer and tortilla chips after a long day of what-evering.
~ A gentle reminder: OMT! uses Amazon referral links. ~
My fav way to present pico is in a Ball canning jar.
But you could put it in whatever you wanted.
Now, who's ready for summer eatin'?