Sweet corn on the cob is a summer staple, but you don't have to fire up the grill to get it. Simply follow the directions below and BAMMO!, roasted corn straight from the oven all year long.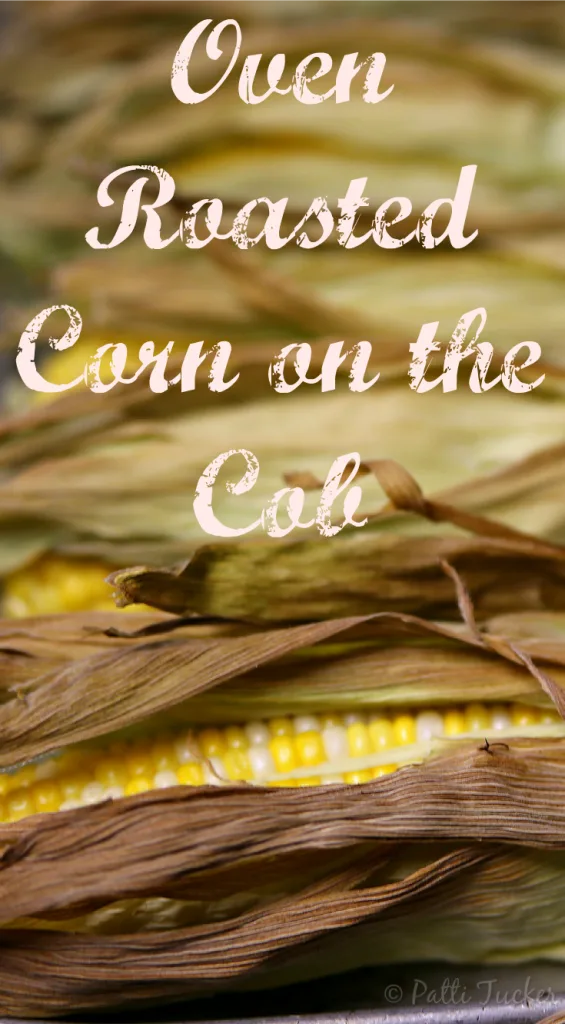 Oh, momma…pass the butter and salt!
Oven Roasted Corn on the Cob
Instructions:
Peel back husks and take off the silk.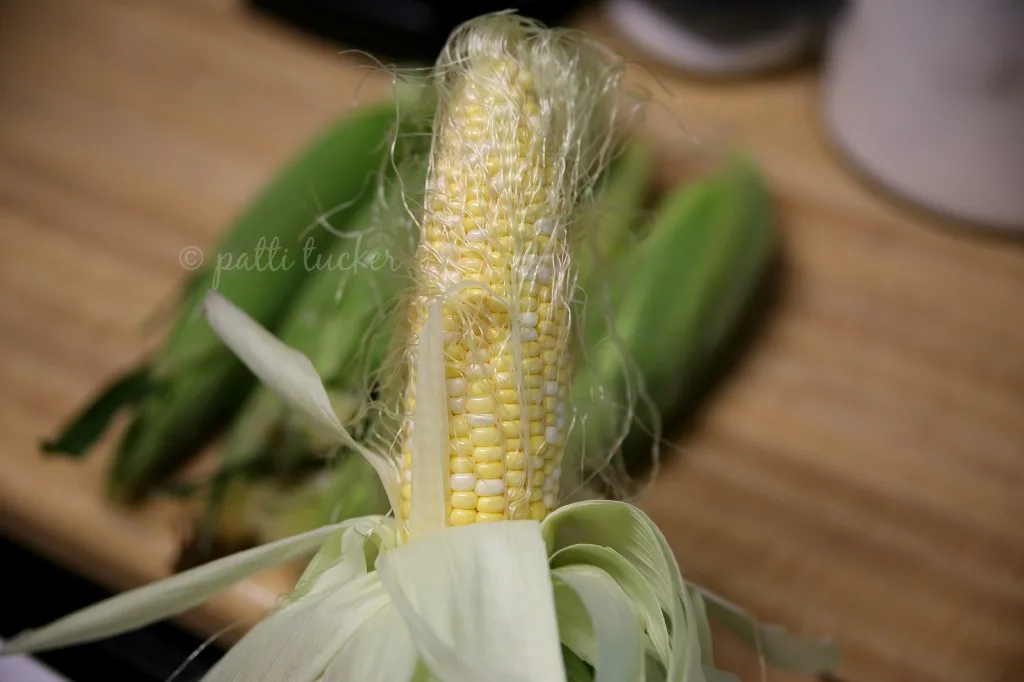 Silkless: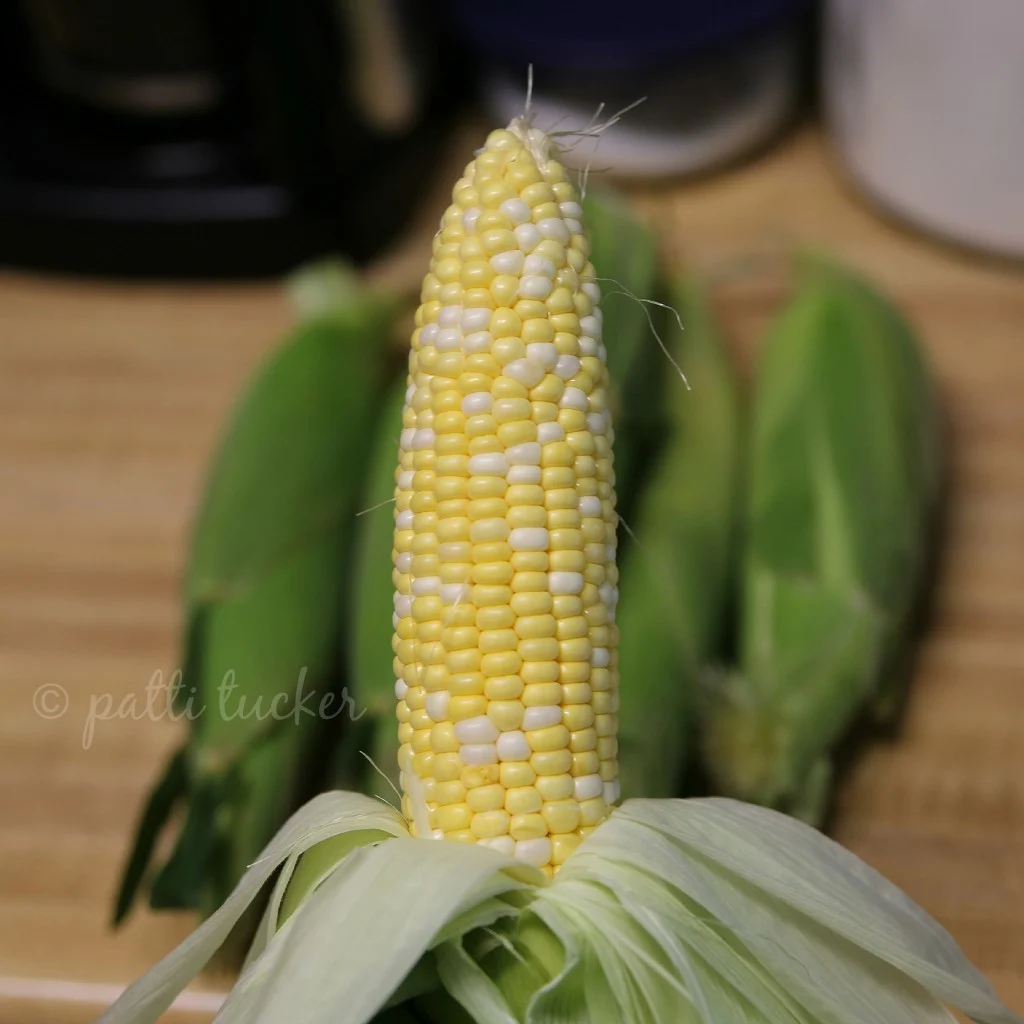 Pull the husks back up to protect corn while cooking: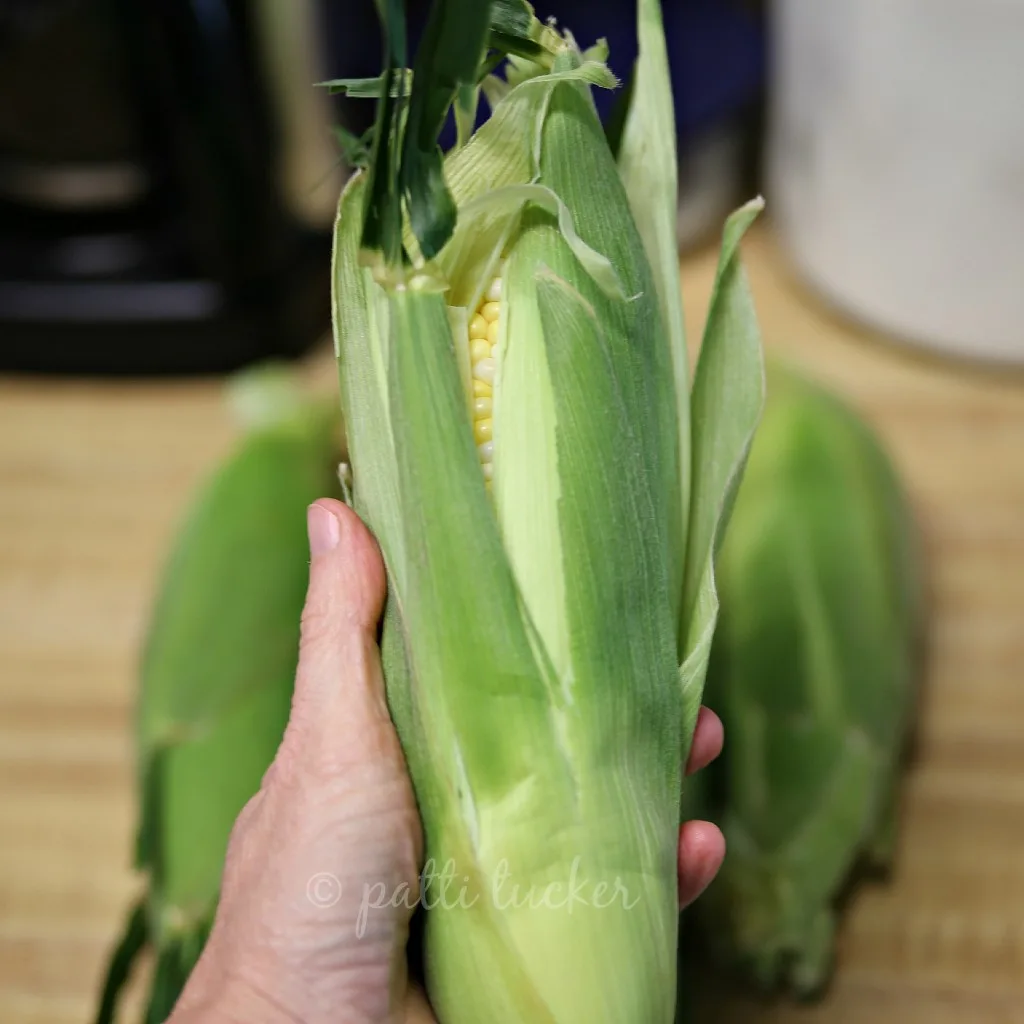 At this point, no need to tie each husk with twine or soak win a water bath like you do when you grill the corn. Simply lay them on a cookie sheet and place in a 350° oven. The mood lighting in the oven is very romantic.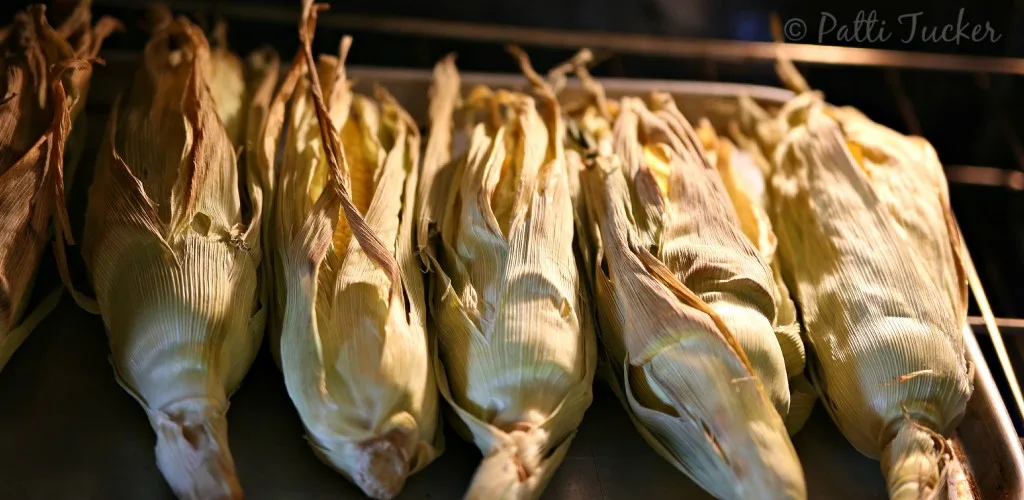 Roast for 30-35 minutes. When they're done, they look like this, pre-husked (I swear that front one winked at me):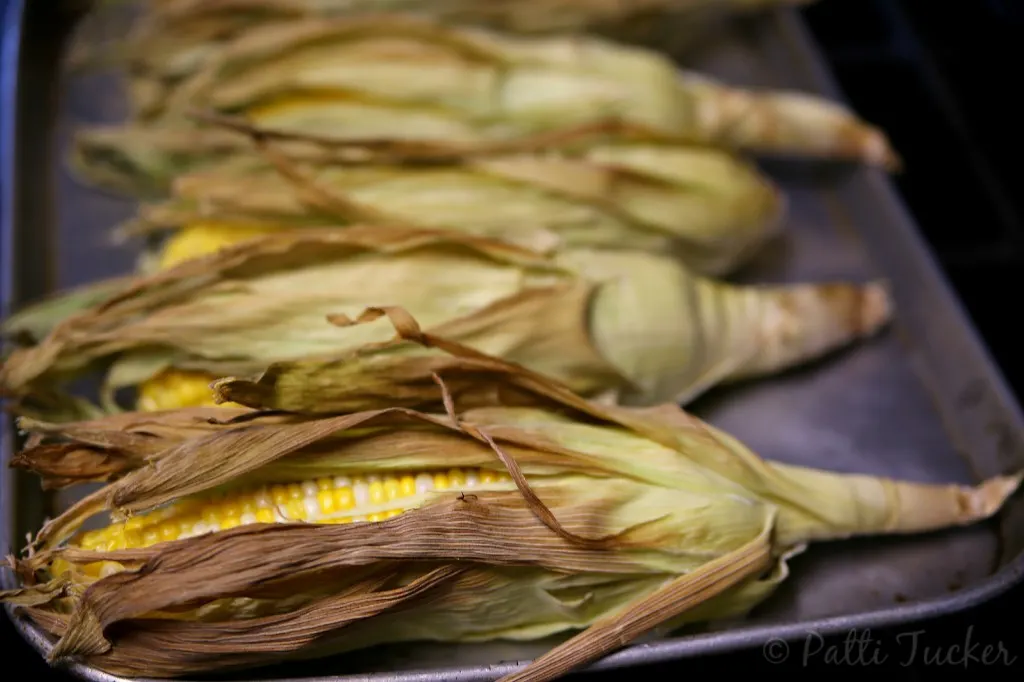 Take out of oven, husk, salt and butter, place in a bowl, then watch yo hands, momma! Your family is gonna eat these up!
WORTH NOTING: These oven roasted babies were the easiest cobs I've ever husked in all my husking days. The husks almost slid off. EASY!
I don't know if it was the method or the fresh corn, but Garry and I agreed: oven roasting is superior to boiling.
What are you waiting for?
Happy Roasting, Y'all!