Summer and S'mores go together like pigs and blankets. YUM!
If you're ready to put some pizzazz in your S'mores making game: THIS!
~ A gentle reminder: OMT! uses Amazon referral links. When you do your shopping through the Amazon links on this page, you support the blog at no cost to yourself. It's much appreciated!~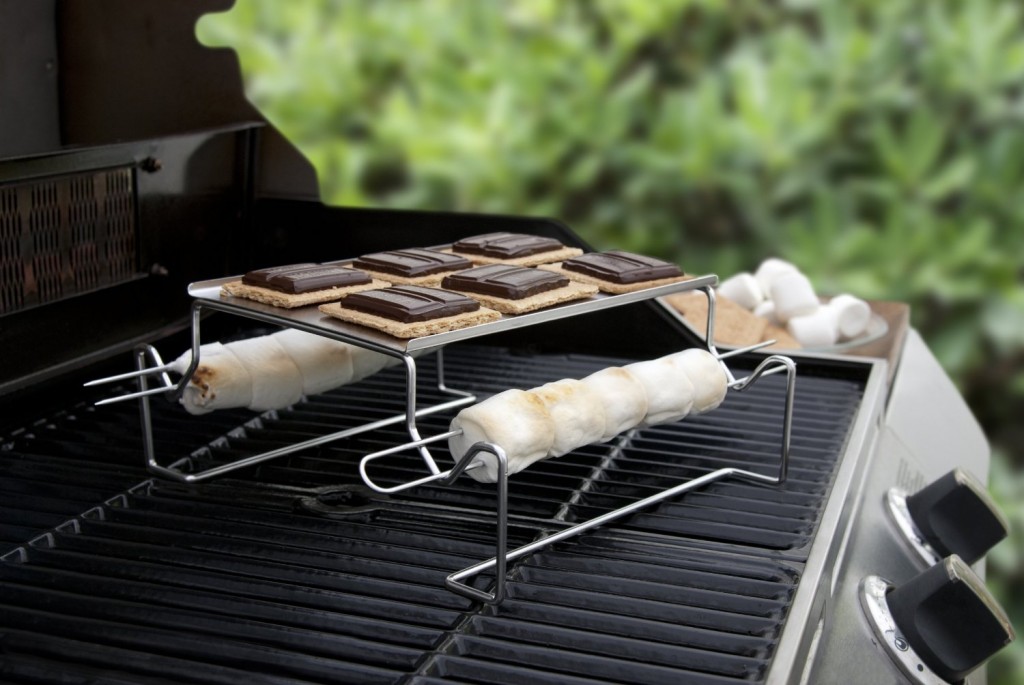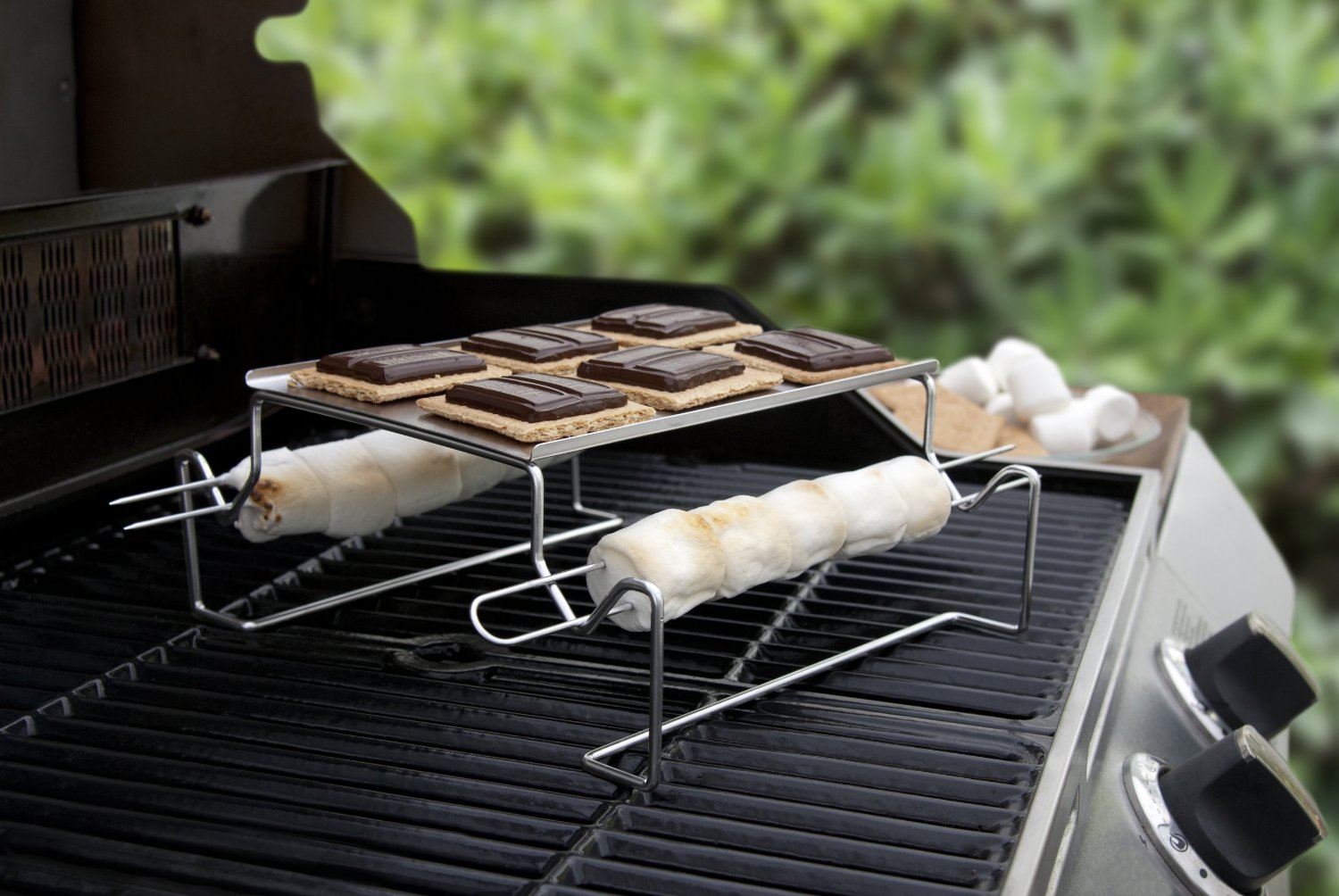 (source: Amazon)
Oh, my. Look at the beauty of a s'mores roasting rack!
PRODUCT DESCRIPTION:
Capture the authentic campfire taste of S'mores at home with Charcoal Companion's Stainless S'mores Roasting Rack with Skewers! The stainless steel rack and skewers can be used on a charcoal or gas grill. Set your graham crackers and chocolate on the warming rack while your marshmallows roast over the flame. Set comes with four 11.75″ skewers and several recipe ideas.
PRODUCT DEETS:
Count me in! What a fun and easy way to enjoy a summer classic.
What say you? Is this a yay or nay find?
Happy S'moring, y'all!