I'm almost embarrassed to post this recipe, because it's so easy. How easy? Toddler easy, except for the hot oven thingy. It's also amazingly tasty and simple to tweak for your preferences, so I pushed aside my embarrassment in order that you, too, may enjoy my super easy oven-fried chicken.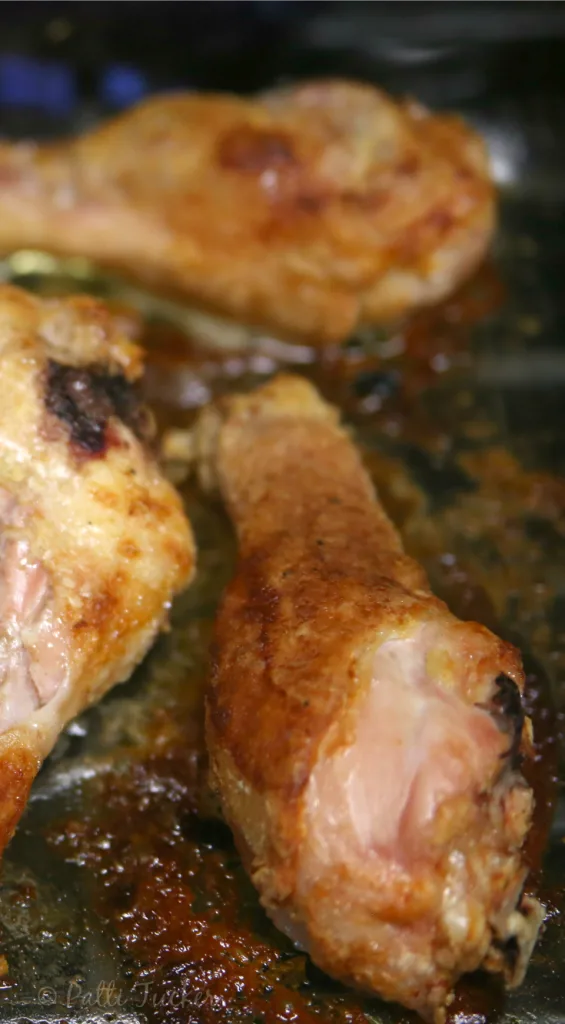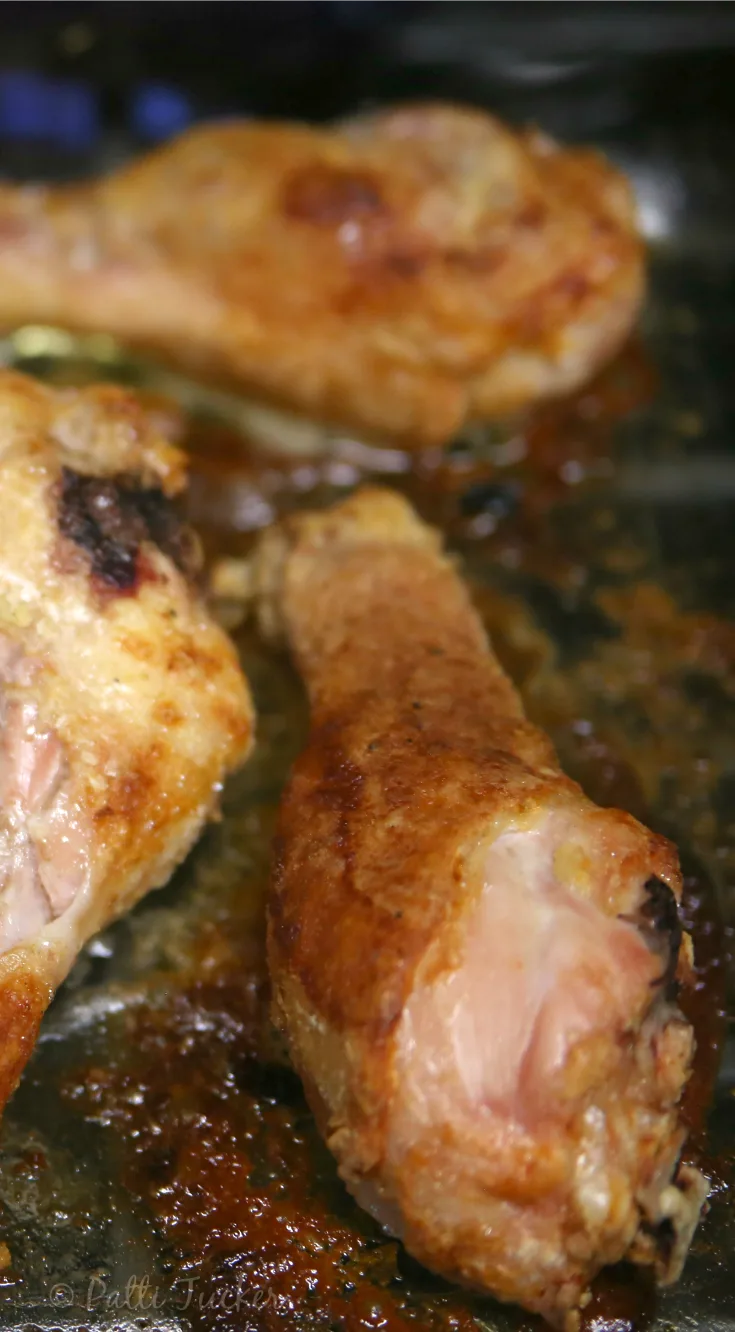 I should note, if you have trouble using butter, or BUTTAH! as we call it in our house, you will need to face your fear with this recipe!
No worries, we're here to hold your hand and talk you through it.
One more thing: I cook for an army, when there are only two people who live here, but we're big on leftovers, so STOP JUDGING ME!
Super Easy Oven-Fried Chicken
Ingredients:
15-20 chicken legs
1/4 cup melted butter (BUTTAH!)
2-3 cups all purpose flour
2 tsp garlic powder
1 tsp onion powder
2 tsp smoked paprika (the regular pap, just doesn't have the kick the smoked does…no substitutions!)
Fresh ground pepper to taste
Fresh ground salt to taste
Directions:
Preheat oven to 450°.
Melt butter and divide between two baking pans large enough to hold between 8-10 chicken legs each.
Place flour and all spices into a large Ziplock bag and combine well.
Once oven has reached 450°, place a couple of pieces of chicken into the Ziplock bag and shake well, to coat.
Arrange chicken legs in a single layer, making sure there is a bit of space between legs, to brown evenly.
Repeat until all legs are coated and placed in pans.
Bake for 30 minutes.
After 30 minutes, turn each piece over and continue cooking for 15-20 minutes longer, or until juices run clear (165° on meat thermometer).
Enjoy!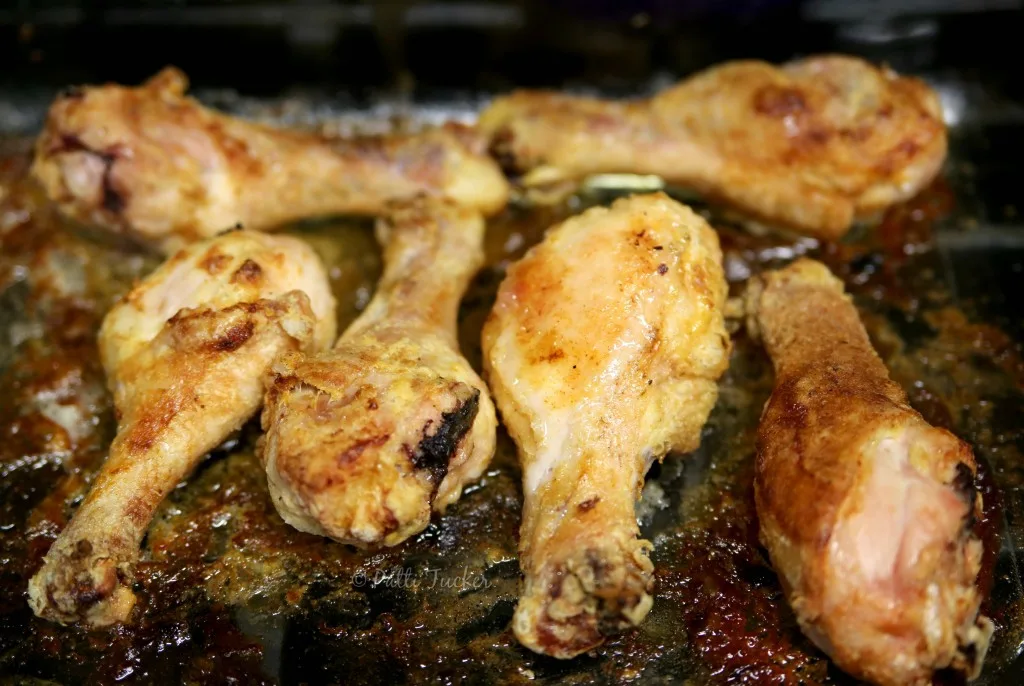 See? So stinkin' easy! No huge messes, just loads of super easy oven-fried chicken. Plus, if you see a spice/seasoning in the recipe that causes you to wrinkle your nose, simply omit it and use what pleases your palate. DO IT!
One more thing, before you run off to make this recipe: I have been known to use the drippings from the fried chicken pans to make a cream gravy that is slap-yo-momma good! (don't slap your mother, for goodness sake) You can use it on mashed taters, to drown biscuits or simply for eating with a spoon (oh, come on…like you've never!).
The thing is you can't go wrong with this recipe.
So, go on. Oven-fry All The Chicken and then pretend it took you all day to make that manna from heaven.
OMT loves you, baby!
Happy Eating.