I love a good nut butter to dip my apple, pear, or banana slices in. You?
This week I decided to make Honey Roasted Peanut Butter.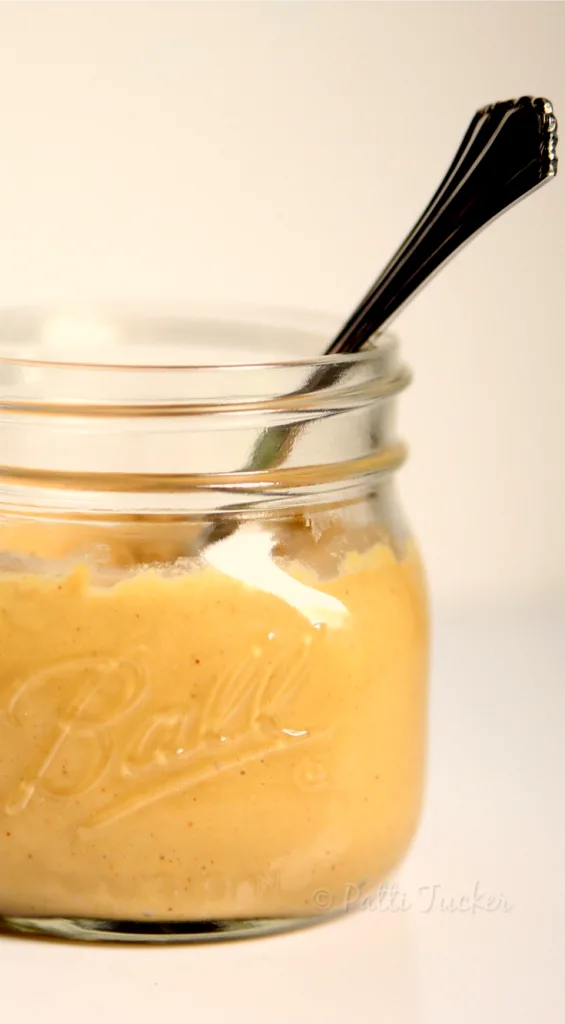 So easy! So delicious! So good for you!
We are always looking for ways to eat healthier without sacrificing flavor or nutrition and this peanut butter is a bonafide hit. There are no additives, no corn syrup, no hydrogenated oils, no unpronounceable extras.
All the stuff that's fit to eat and nothing more!
Here's what you'll need:
A food processor
2-4 cups Salted Dry Roasted Peanuts
Optional: 1 tbsp (or more to taste) raw honey
How To:
Using the sharp blade in your food processor, pour in 2-4 cups of peanuts and grind on high for 5-7 minutes, until desired consistency acquired.
Be patient. The natural oil in the peanuts will soon turn your whole peanuts from solids, to a mealy crumb, to lovely smooth peanut butter.
Add raw honey and continue grinding until well incorporated. Or omit. Either way, you'll end up with a tasty treat.
~ A gentle reminder: OMT! uses Amazon referral links. When you do your shopping through the Amazon links on this page, you support the blog at no cost to yourself. It's much appreciated!~
Store in airtight container (< I use those fun squatty wide-mouth jars) in darkened pantry.
We love this stuff. On fruit, bread, waffles, crackers or a smidge on a finger. Yurm.
Each time I open the jar, I wonder why I didn't make peanut butter sooner.
Don't be me. Don't wait any longer! Get to grinding!
~If you are a nut butter lover too, or just a nut, please share on any social media below. Sticky kisses!~