As Boy grew, we kept a growth chart right inside his closet door. I first wrote about it here. The last entry was dated right before he left for college.
6'2.25″ We grow 'em tall in my family.
On Boy's last visit home, he brought Sweet E, and we decided to start E's chart beneath Boy's.
Since we didn't live here when Boy was an infant, it'll be fun to see the baby markings rise.
Here's Boy's chart: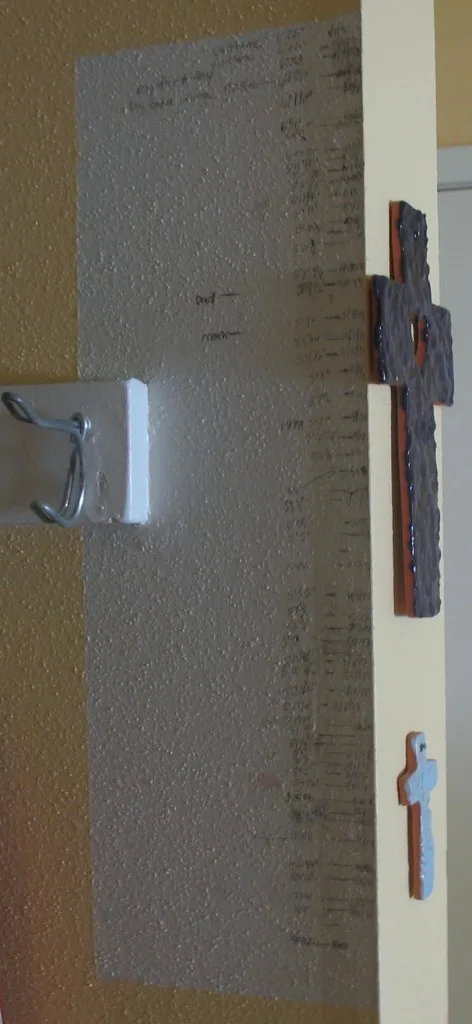 The chart is surrounded by yellow paint because when Boy left home, I took over his room as my office and painted it yellow. When it came time to paint the closet, I wouldn't consider painting over the chart and decided to leave it as a testament to the Growing Years. Matter-of-fact, I have informed Husband that should we ever move from this house, I will be excising that chart to take with us before we go. Thank goodness I'm adept at sheetrock work.
Here's Sweet E's chart, his first measurement at almost 4 months of age.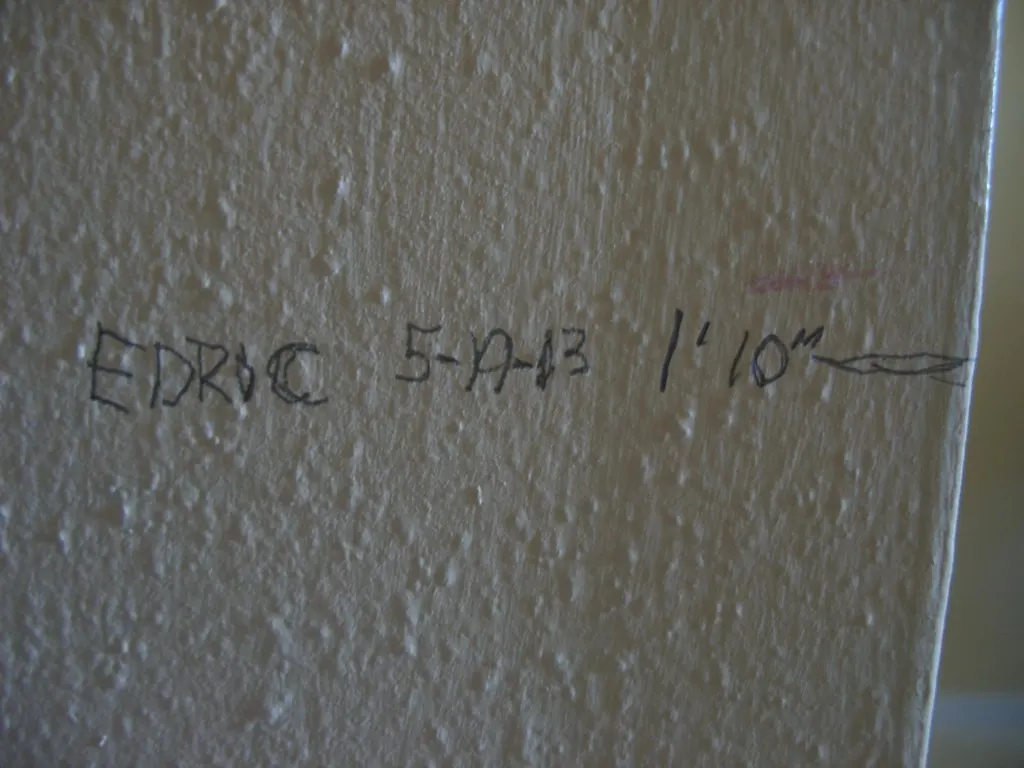 As babies do, he slouched a bit, but we didn't adjust the number. He takes after his daddy though; he's gonna be a tall one, that gorgeous kiddo.
Whenever I'm in that room, I'm a happy gal because the charts aren't just numbers and lines, they're voices and faces and memories. They're lives lived and moments together.
How could I have ever painted over it?