If you were allowed one parenting do-over, what would you use it on? Or shall we never speak of that which shames us?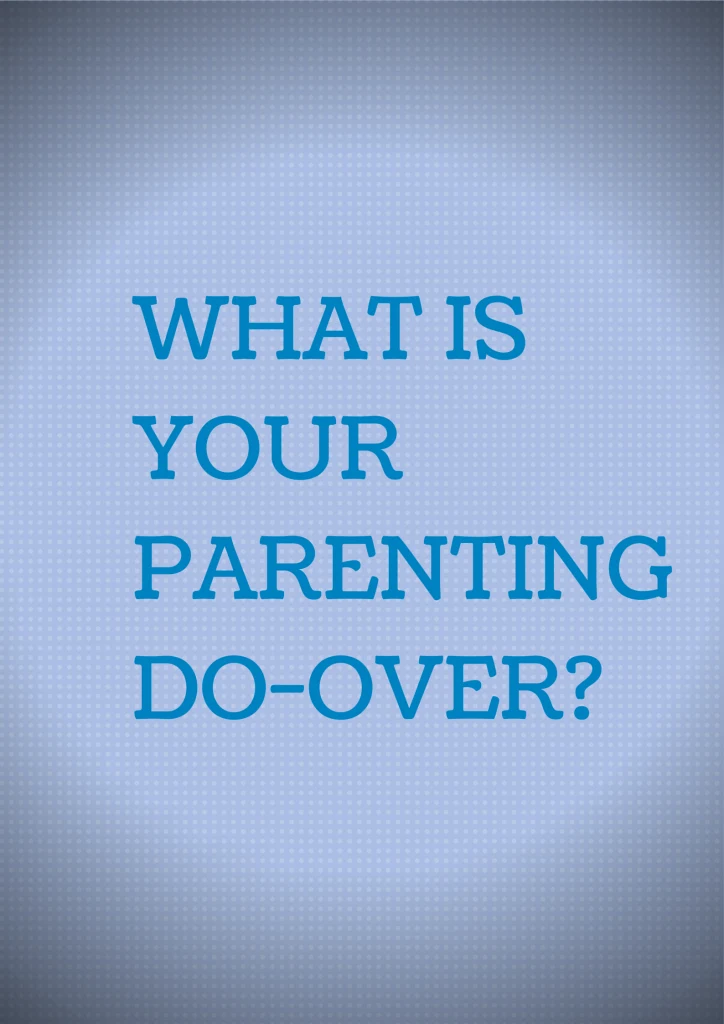 ~gulp~
Parents make mistakes. Truth. Parents can make mistakes daily. Hard truth. Parents are learning as they go. Worst-kept parenting secret ever.
So, what would be my parenting do-over?
Let me start here: Boy was an only. I married the love of my life and in a hot minute we were pregnant. We weren't supposed to be able to have biological children and had made plans to adopt. It was all very how did that happen? SURPRISE! Because we always considered Boy to be our miracle baby (there were more pregnancies, yet no more babies), I felt protective of the gift. Fine, overprotective at moments.
He was a much loved kiddo, but the poor thing couldn't catch a break from our focused gaze. Not only was he an only, he was a homeschooled only, so I knew where he was and what he was doing for pretty much his entire childhood.
Not that he didn't have friends or went on sleepovers or had a life other than school. He did! But, when one runs with a pack for most of the day while in school, some things delightfully slide under the radar. For Boy, it was harder.
That's my do-over: I wish I had let more things slide.
Looking back, I see where I could have been more relaxed. Yet, in the heat of parenting everything seemed so big, so important, so do-or-die.
Parenting, when done competently, is the hardest job anyone will ever attempt in their lives. Being responsible for shaping and guiding another human-being is overwhelming at both ends of the emotional spectrum. It's physically daunting. It's mind-blowing. It's a hard look at every thought you ever held as truth. And I'm saying now, given the intensity of wanting to get it right, I could have loosened the MOMMY'S GOT YOU! grip.
Just a smidge.
What about you? Want a parent do-over?