A handful of years back I bought and inflated a small pool, or Tiny Pool to folks who knew me (now that's you!).
Our backyard is on the small side; we no havey room for a pool and a big dog. We chose to have the dog.
Then one day, I came across this beautiful tiny pool and had to have one for myself:
~ A gentle reminder: OMT! uses Amazon referral links. When you do your shopping through the Amazon links on this page, you support the blog at no cost to yourself. It's much appreciated!~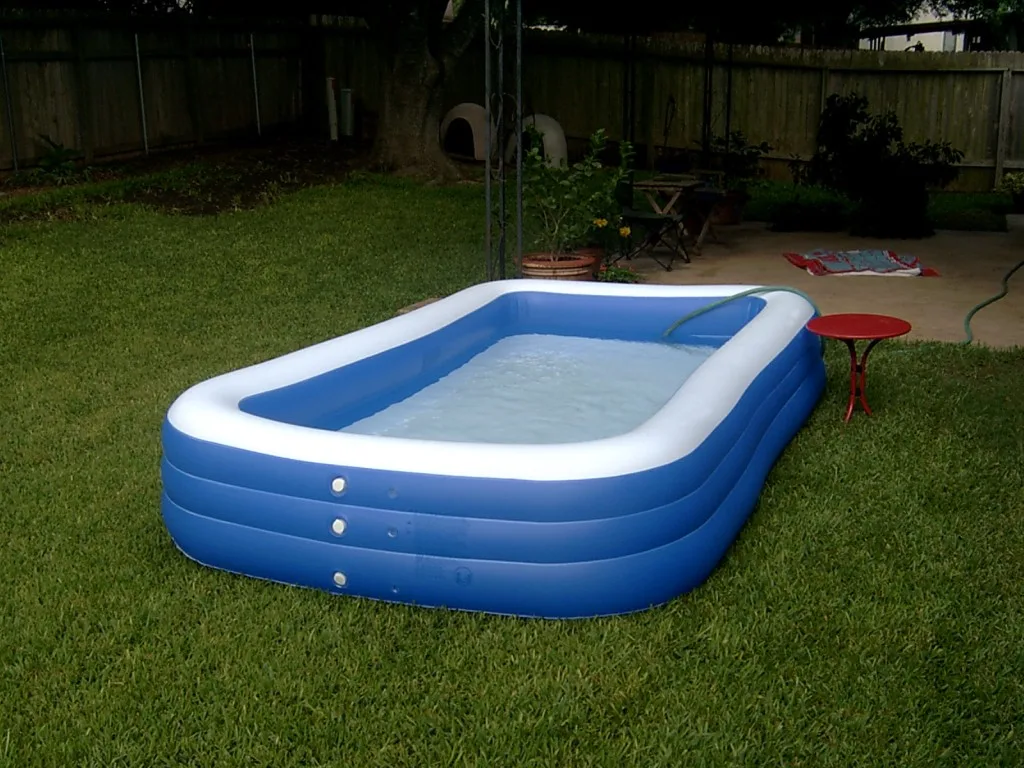 People, it was a rev-ah-la-tion.
When I was hot and bothered (during a Texas summer, that starts around 8:30am), I could jump in for a quick moment, or wait until evening and relax in my sweet little pool with an adult beverage. I lived in my bathing suit that first summer.
READY!
When I brought Tiny Pool home, I wondered if it would make me pine for the in-ground version, but it didn't for a couple of reasons.
#1) It was easily filled.
#2) It was easily emptied, cleaned and put away after the season.
#3) It didn't require year-round maintenance.
BAM!
I figure Sweet E is gonna love Tiny Pool as much as Granny Patti (?), Graa (?), Gee (?)…yeah, we're still working on that name thang.
If you want one for your own backyard CLICK HERE to see if this one would suit your Tiny Pool needs. It's about what I paid for mine, plus FREE SHIPPING!
Summer on, people!