In the age of all things digital, do you have a current book to pass along to others? A book that makes you think and stretch and marvel at what is written? A book that can be read in wandering moments or in binging gulps? A book of fascinating insights and workable information?
I do!
~ A gentle reminder: OMT! uses Amazon referral links. When you do your shopping through the Amazon links on this page, you support the blog at no cost to yourself. It's much appreciated!~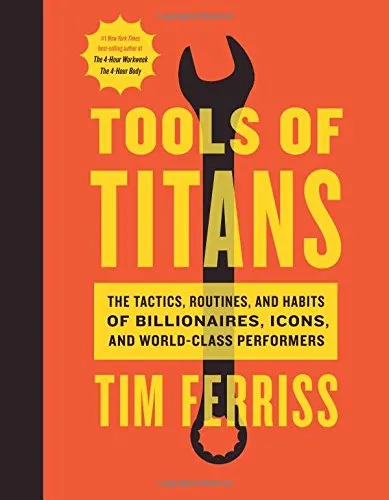 (source: AMAZON)
Product Description:
"For the last two years, I've interviewed more than 200 world-class performers for my podcast, The Tim Ferriss Show. The guests range from super celebs (Jamie Foxx, Arnold Schwarzenegger, etc.) and athletes (icons of powerlifting, gymnastics, surfing, etc.) to legendary Special Operations commanders and black-market biochemists. For most of my guests, it's the first time they've agreed to a two-to-three-hour interview. This unusual depth has helped make The Tim Ferriss Show the first business/interview podcast to pass 100 million downloads.

"This book contains the distilled tools, tactics, and 'inside baseball' you won't find anywhere else. It also includes new tips from past guests, and life lessons from new 'guests' you haven't met.
The author, Tim Ferriss, goes on to say:
"Everything within these pages has been vetted, explored, and applied to my own life in some fashion. I've used dozens of the tactics and philosophies in high-stakes negotiations, high-risk environments, or large business dealings. The lessons have made me millions of dollars and saved me years of wasted effort and frustration.

"I created this book, my ultimate notebook of high-leverage tools, for myself. It's changed my life, and I hope the same for you."
Um, SOLD!
I'm an avid reader and one of the things I love most about this book is that you can read for 10 minutes, put it down, pick it up later and read a chapter or pages unrelated to where you left off and it's all good.
Reading, buffet-style!
As a gal growing two businesses, I'm fascinated by success and failure (because, for me, failure is simply learning and moving on with another lesson learned), and this book is teaching me, surprising me and lifting me in my endeavors. Powerhouse of possibility, yo!
Anyone else reading Tools of Titans?
~Please feel free to Pin, Tweet, Facebook or otherwise share this post. OMT smooches!~