Oh, Grandma! You have such refined taste!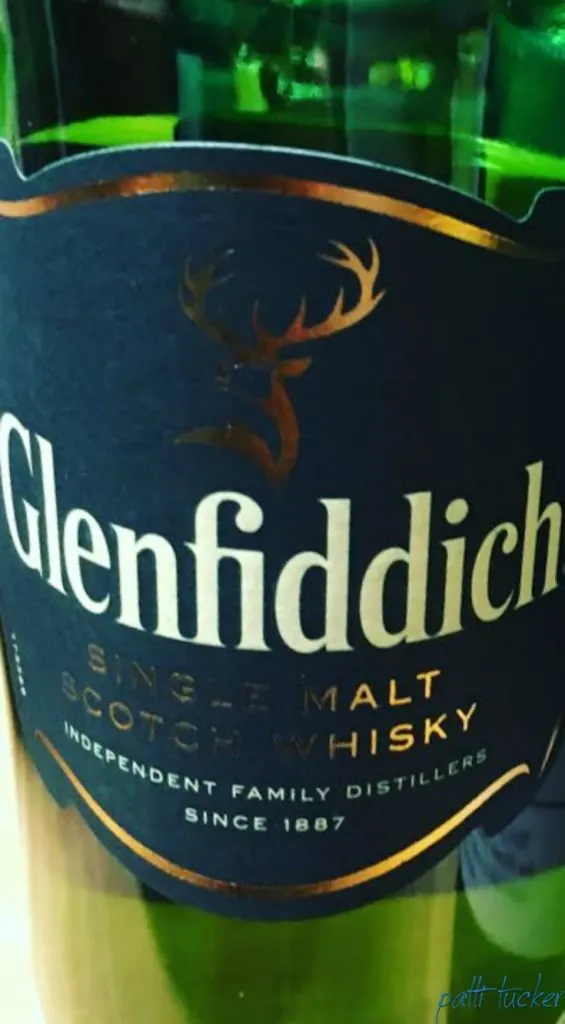 Any scotch drinkers in da house? You know, other than Choochie?
This bottle of Glenfiddech Single Malt Scotch Whiskey was a gift from Boy to Garry at Christmastime, yet we didn't get around to opening it until Garry's birthday and we were not disappointed.
From the producer:
12 YEAR OLD
FRESH PEAR, SUBTLE OAK
ABV 40%, 70Cl
Flowing in the Valley of the Deer since 1887, our family's signature expression is the world's most awarded single malt Scotch whisky*.
With a unique freshness from the same Highland spring water we've used since 1887, its distinctive fruitiness comes from the high cut point William Grant always insisted upon.
Carefully matured in the finest American oak and European oak sherry casks for at least 12 years, it is mellowed in oak marrying tuns to create its sweet and subtle oak flavours.
Creamy with a long, smooth and mellow finish, our 12 Year Old is the perfect example of Glenfiddich's unique Speyside style and is widely proclaimed the best dram in the valley.
I poured a glass, neat, and put my nose to the rim, inhaling the delight that is a lovely aged-whiskey. Upon first taste, it was creamy, fruity and remarkably smooth: well worth the 12-year wait for perfection.
Check around. The Internet folk agree with me. The reviews are stellar.
If you are in need of a gift for that hard to please person, or if you are celebrating anything from the birth of a child to simply being alive and able to sample a bit of heaven, you can't go wrong with a 12-year-old Glenfiddich.
It comes packaged in a sturdy green box that looks and feels like the luxury.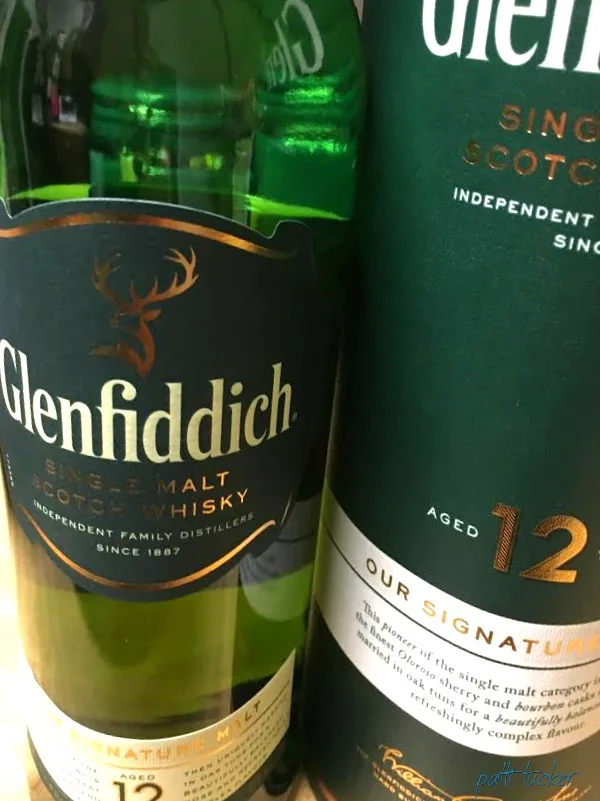 Happy Sampling*, my babies!
*Please drink responsibly. Don't drink and drive.
~Please Pin, Tweet, Facebook or otherwise share this post. OMT smooches!~