The star here isn't the cupcakes, but the Strawberry Lemonade Frosting. It met and then decided to exceed my, and all who experienced it, expectations.
Witness its strawberry lemonade glory: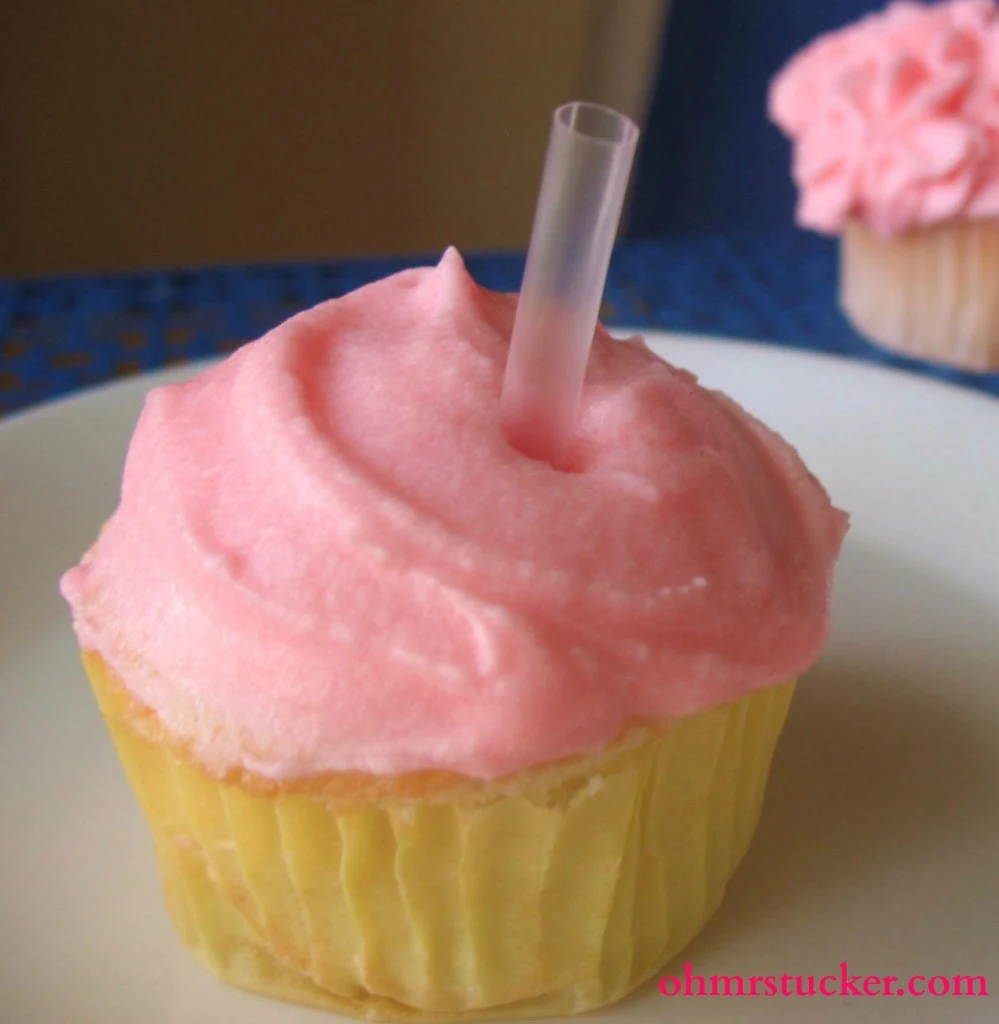 Take any vanilla cupcake recipe and then get ready to super-charge those badboys.
~ A gentle reminder: OMT! uses Amazon referral links. When you do your shopping through the Amazon links on this page, you support the blog at no cost to yourself. It's much appreciated!~
Oh, Mrs. Tucker's! Strawberry Lemonade Frosting
(adapted from Southern Living)
Makes 6 cups
1 cup butter, softened
1 (32-oz.) package powdered sugar
2/3 scant cup milk
1 packet Strawberry Lemonade Flavored Kool-Aid (what?!)
1 tbsp. vanilla
Beat butter at medium speed until creamy. Gradually add powdered sugar alternately with milk, beating at low speed until well blended. Add vanilla and Kool-Aid flavor packet.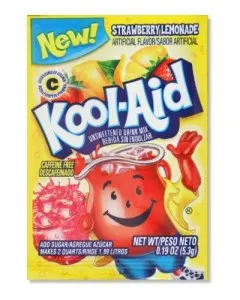 Note: I tend not to use all of the milk because I like my frosting a bit thicker. Judge for yourself as you mix.
The beauty of this frosting recipe is that you can add whatever flavor you like. I almost made a grape-flavored frosting with the vanilla cupcakes, but at the last minute changed my mind. Trust me when I say the kiddos will love it (as if anyone doubts Kool-Aid and frosting don't mix!).
Have fun!