I do love me a veggie soup. You?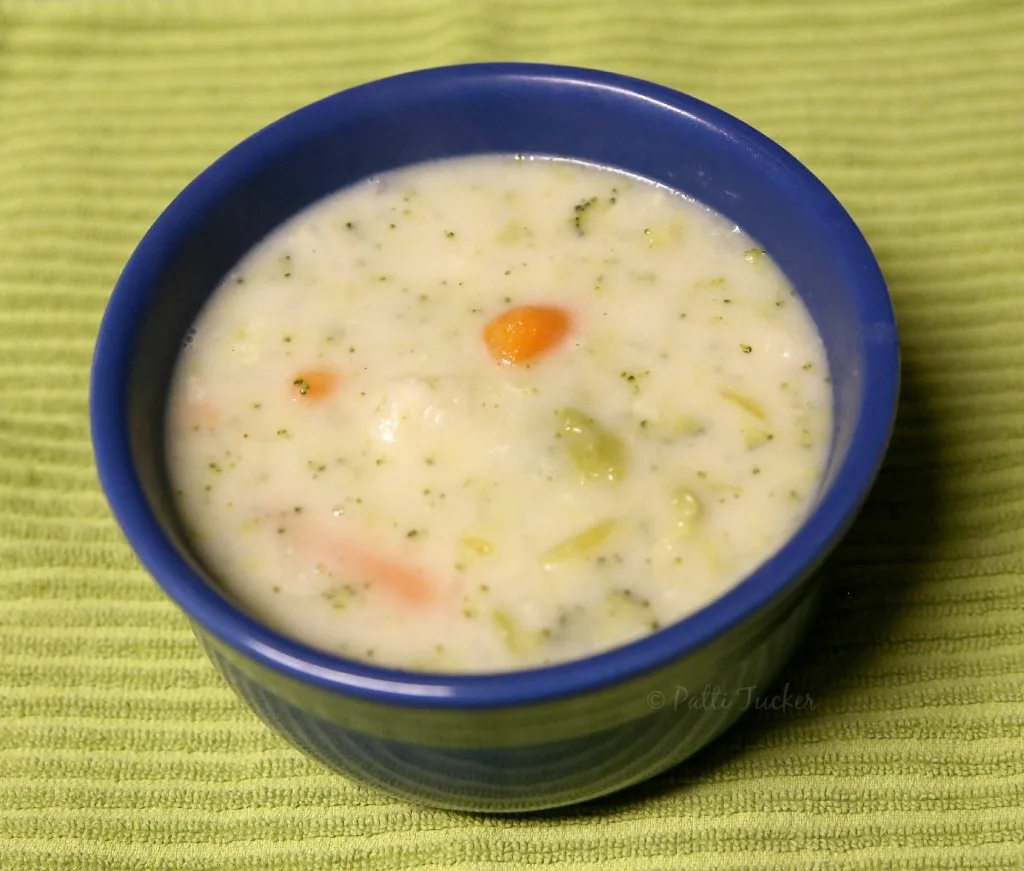 This one is incredibly simple to throw together and easy to modify for your tastes.
Ingredients
2 15 ounce cans of chicken stock
6 cups of water
3 large peeled and diced potatoes
1 medium to large diced onion (i prefer using sweet vidalia onions)
3-4 cups mixed frozen veggies
Runny flour paste (flour and milk)
1/4 cup heavy cream
Instructions
Coat the bottom of a large soup pot in olive oil, heat and saute diced onion until translucent.
Pour in chicken stock and water.
Add potatoes and bring to a boil.
Turn down heat to a high simmer and cook potatoes for about 10-15 minutes.
Add frozen veggies of your choice.
Cook at a high simmer until all veggies are cooked through, about 10 minutes.
Stir together, in a cup with a fork or small whisk, 3 tablespoons of flour and enough whole milk to make a runny flour paste.
While soup is at a high simmer, gradually add flour mixture into pot, while stirring soup thoroughly. This will act as a thickener.
Cook for another 5-7 minutes.
Take off heat and stir in cream
Season to taste with salt, pepper, garlic and onion powder.
Notes
Many times when we have soup, I make a pot of rice to use as an add-in. Since Garry prefers meat in his soup, he adds diced chicken after adding the cream. Stir and let sit for five minutes to heat the meat through.
https://ohmrstucker.com/veggie-soup/
See? Easy.
This soup is perfect for anyone who under the weather and needs a boost of veggie goodness. It offers much needed nutrition, fiber and a good dose of extra calories with the cream (you can substitute milk). While I went light on the seasonings, because my taste buds were jacked from the chemo chemicals, you can make this as 'picy or bland as needed.
One of Garry's favorite additions is a can of diced green chili tomatoes. Zingy!
As you can see this recipe makes a large pot of soup. If you've read here for any length of time you know I don't bother cooking unless a recipe makes enough for leftovers. This one does.
Happy Souping, Y'all!