Oh, vinegar, how I love thee.
Many of you are like me in that you want to save $$$ when cleaning your homes, while keeping thangs as non-toxic as possible.
Enter the magic of vinegar.
I've used this trick for years.
~ A gentle reminder: OMT! uses Amazon referral links. When you do your shopping through the Amazon links on this page, you support the blog at no cost to yourself. It's much appreciated!~
Defunk a Musty Closet:
#1) Using a bowl plastic bowl that comes with a lid, pour approximately 1/2 – 1 inch of vinegar into bowl.
I typically have 9% acidity vinegar on hand, but you can totally use 5% vinegar.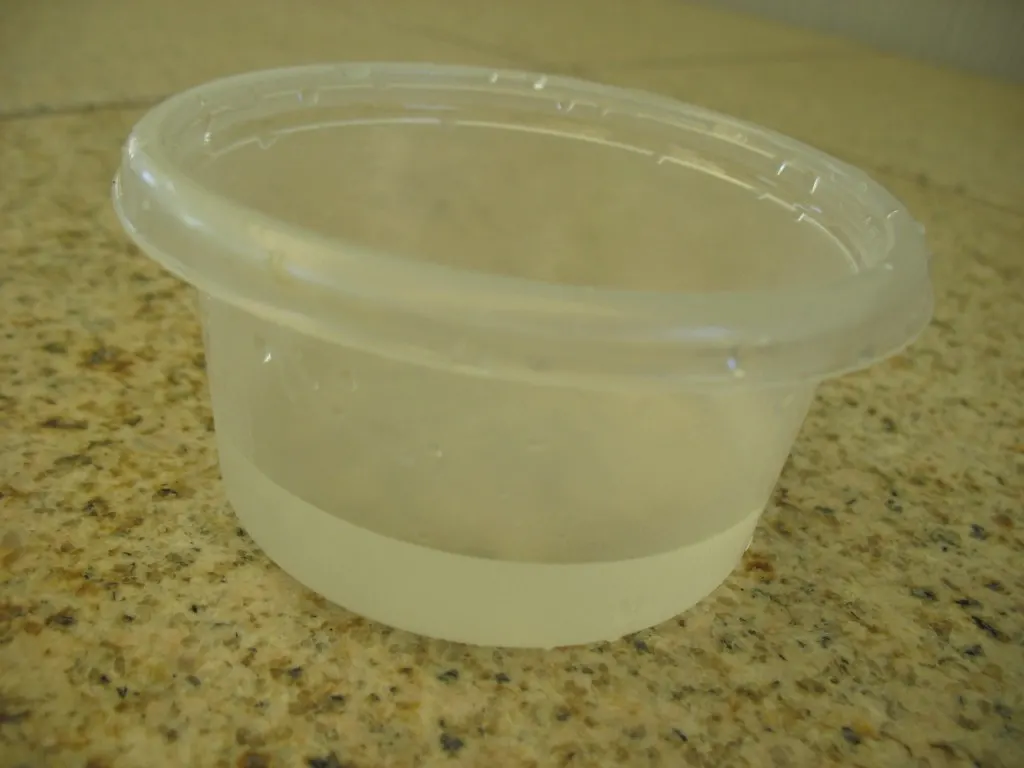 #2) Poke holes into the plastic lid with a sharp tool.
This will allow the vinegar to zap offending odors.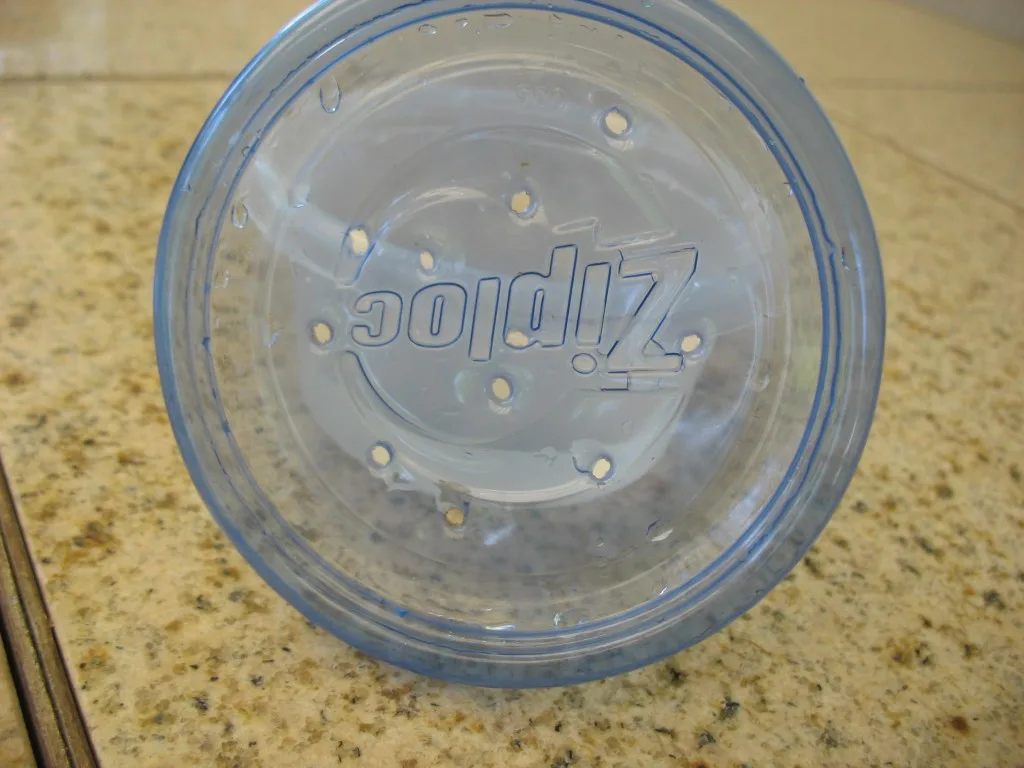 #3) Secure lid on bowl and make sure you snap it tight.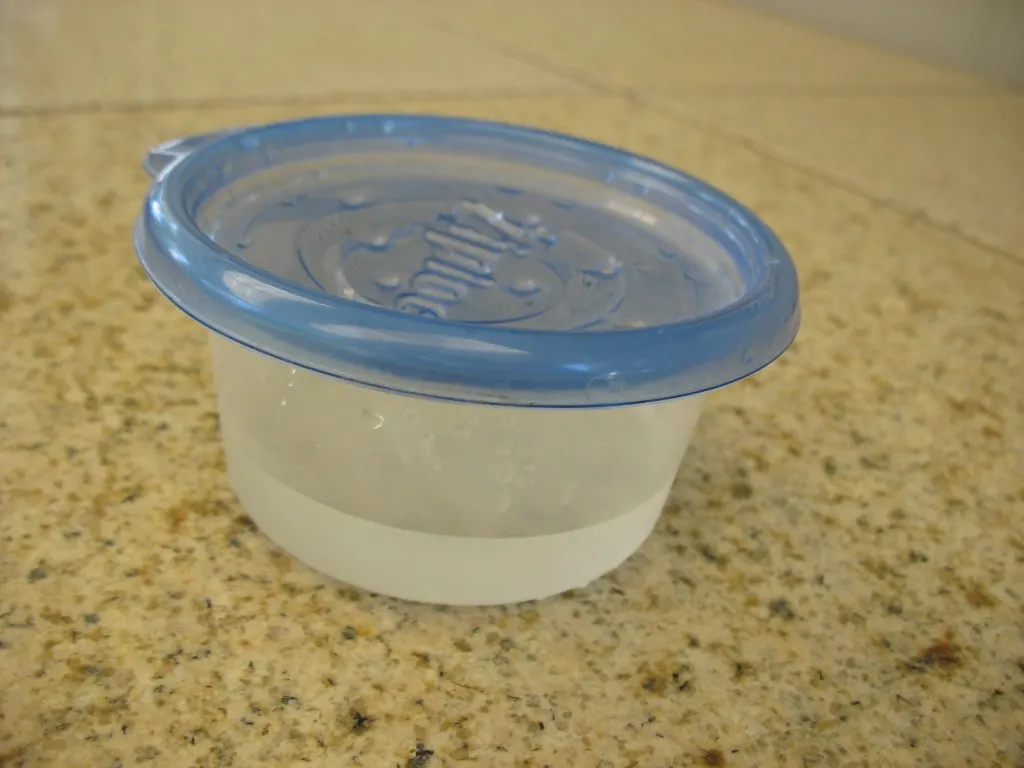 #4) Place in secure closet location, out of the way of children, pets and anyone in your family who has a reputation of clumsiness (Oh Hai, Mrs Tucker!) and say goodbye to musty dusty smells.
You can use as many as you need, depending on closet size.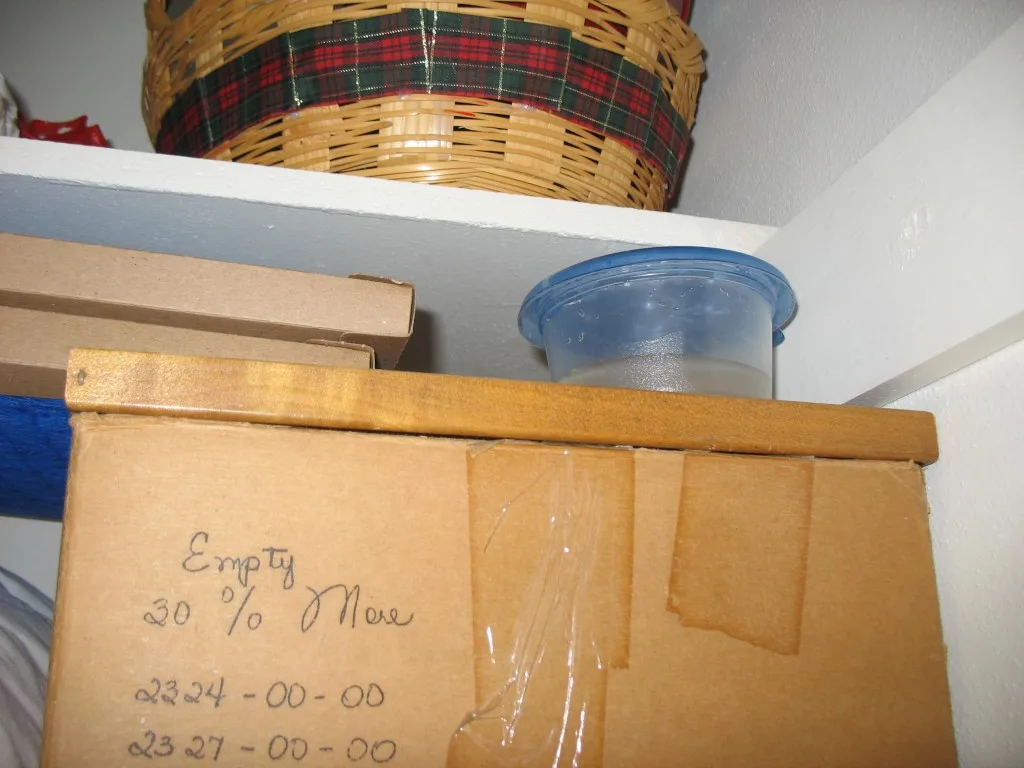 The only thing left to do is put a reminder on your calendar to replace the vinegar as needed.
You are now free to defunk your closets, save some dough and pat yourself on the back for being green.
Whether you spend the savings on a new pair of shoes, kiddie toys or cupcakes is totally up to you.
You're a green saving machine; you totally deserve it.
P.S. You can do this in your bathrooms, bedrooms, garages, and kitchens, too.
Doesn't matter where you use it – it works.
Just be sure to be safe and put the containers out of the reach of kiddos and pets.
Vinegar is an amazing defunker.
Get to defunking ALL YOUR ROOMS today!