Grandma drinks?! Whaaaa…..
~ A gentle reminder: OMT! uses Amazon referral links. When you do your shopping through the Amazon links on this page, you support the blog at no cost to yourself. It's much appreciated!~
Oh come on, don't be like that. Some alkeehol can be good for the soul. Just ask The German. That crazy momacita in sweet little old lady clothing, grandmother to many, proper Miss Germany, once goaded me into doing shots of Jagermeister with her, late one night.
HAND TO GOD!
When I was all, "Mom! ( I call her that when things get REAL) What has gotten into you?!" She accused me of being a stick in the mud. ME!
I swear I was in bizzarro world that night. And yes, I had a shot with her so she'd go to bed. You gotta do what you gotta do, people.
Now that you know that fun story, let's start the weekend a bit early, shall we?
WE SHALL!
I love beer. There I said it.
Hi! I'm Mrs. Tucker, and I love beer!
~everyone~ Hi, Mrs. Tucker!
Texas is a hot mofo in the summer. How hot is it? Well, for starters, I rarely go out to get the mail in the worst heat, even though my mailbox is probably no more than 30-50 steps from my front door. I call Husband, when he's on his way home from work, and remind him to get it.
For realz! So hot!
In August, and into September, the oppressive heat is particularly brutal. We will do most anything to cool off.
I choose ice cold beer.
Most days, you can find an assortment of Shiners ( a delicious Texas-made brew) in my fridge. I love a Shiner. Or a squatty Negro Modelo. Or even some Corona with lime when I'm slummin' it.
Today, I'll have none of those, but one of these: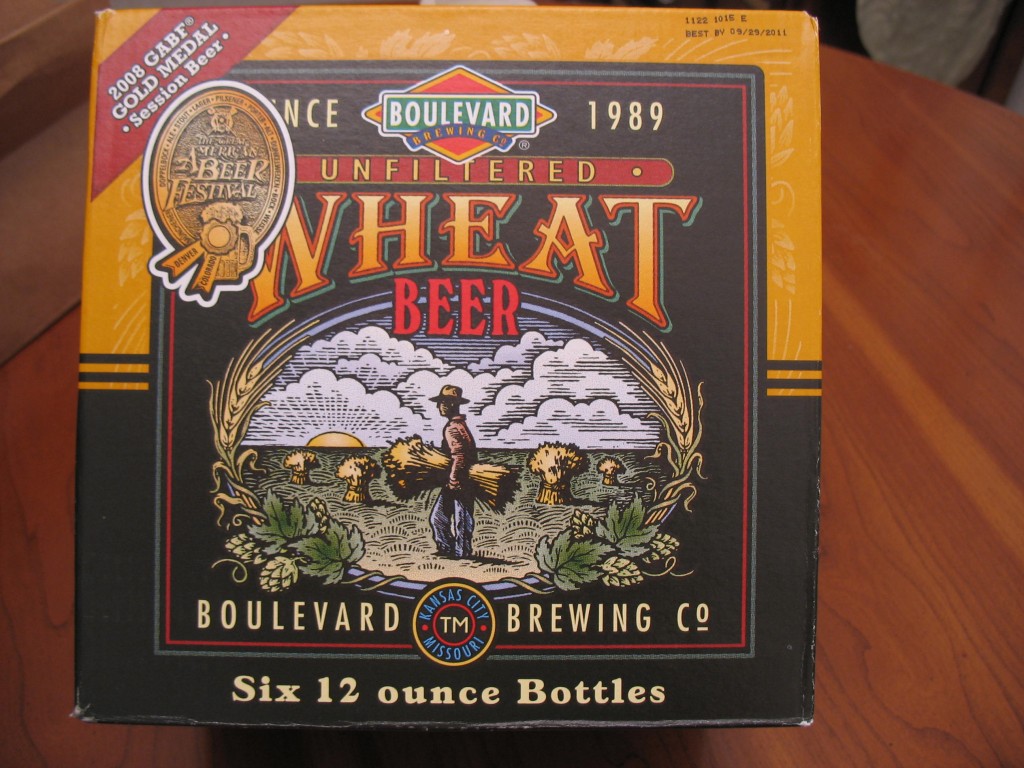 Who is this interloper?
One year, on a tailgating trip to College Station, Husband and I stopped off at our friend's house, where Mike shared his much loved stash of Boulevard beer with me. He sent me home with two bottles. Jess was shocked. Apparently, he doesn't take kindly to handing over his beer.
As he gave them to me, he told me the saddest tale about never being able to find them here in Texas, that he had looked high and low. I asked: Specs? Nope. HEB? Nope. Huh. They were his favorite beer in the land, IN THE LAND!, and he wasn't happy about their Texas scarcity. Yet, he still handed me two of his precious bottles. I told him I'd look around once back in San Antonio, that maybe in a bigger city we'd have some luck.
Then, that was that, until the next day, when I took one of the ice cold Boulevards from my fridge, all cold and inviting, opened it and…
Oh, momma.
I took more sips and then a glug, just to make sure I wasn't hallucinating.
Oh, momma mia.
So good.
Mike had just introduced me to a new beer love. Thank you, Mike!
Now his mission to find a Boulevard distributor had become mine. The hunt was on.
PAY DIRT!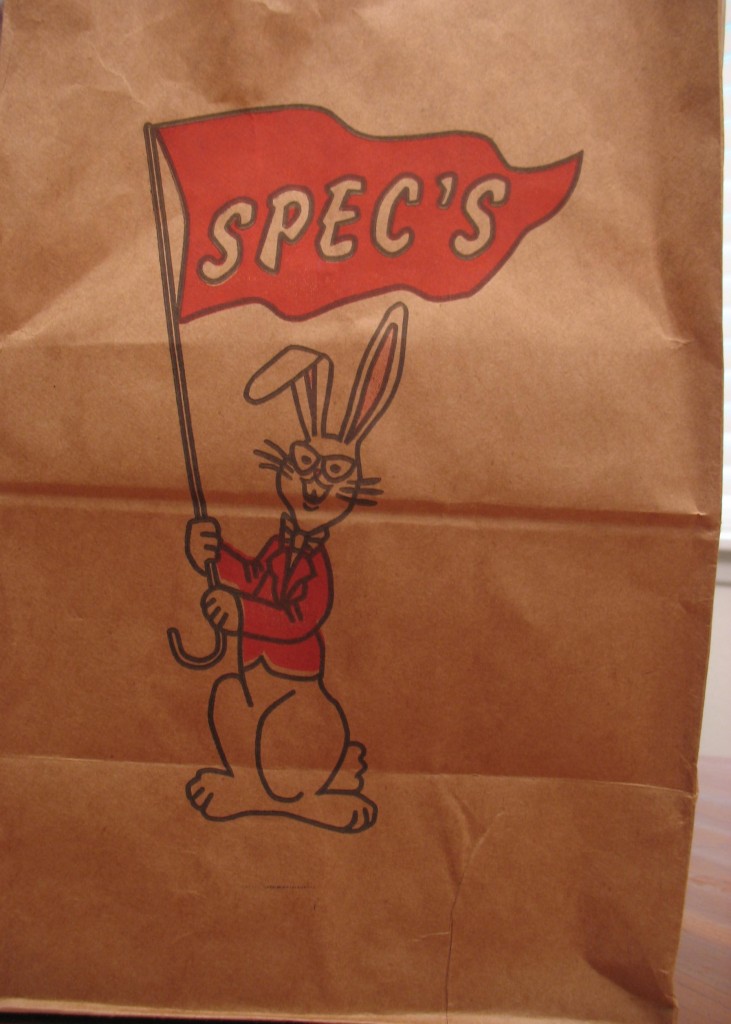 I immediately let Mike know that I had found the holy grail of distribution and that he would do well to check his local Specs. Sadly, for him, their Specs will only take orders for this brand, while mine carries it regularly. But no worries, when we visit, we make sure we take him a stash.
As for you South Texas beer lovers? Specs. Now. RUN!
A six-pack can be had for $8.29
A little higher than I usually pay for my Texas brews, but worth the extra dollar.
Plus, drinking this unusual beerz immediately raises your hip quotient when you get to be the hero who turned your friends on to this deliciousness.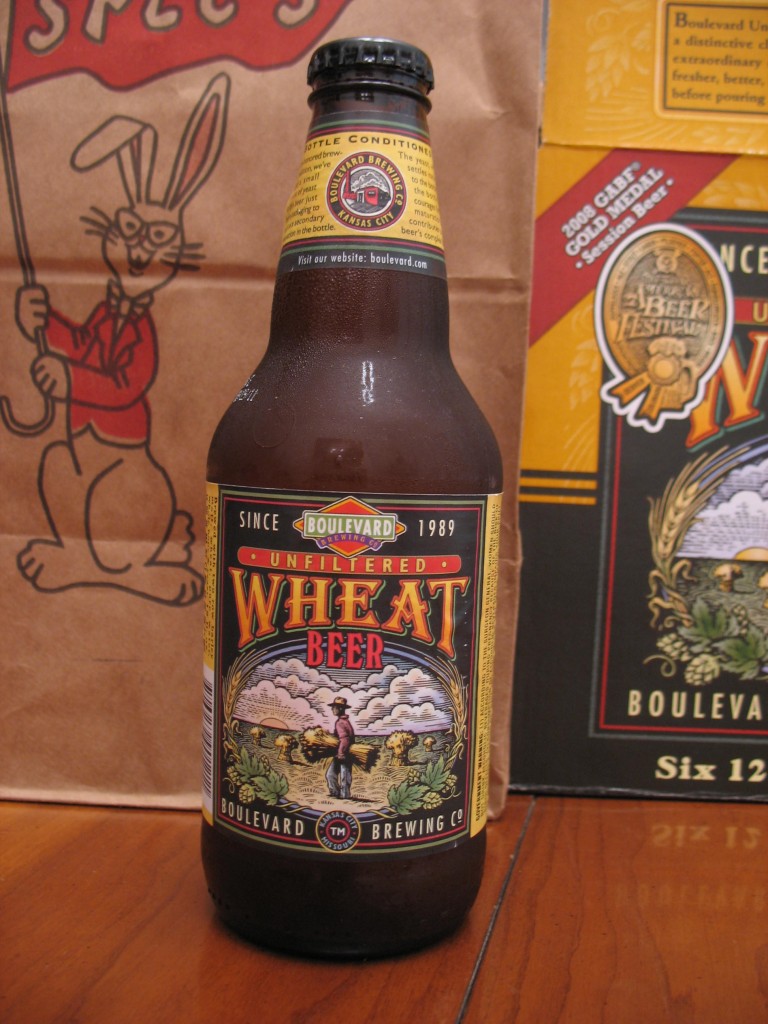 So worth that extra buck.
And that my dears, is What Grandma Drinks.