Y'all remember the Candy Bar Cake Challenge?
You saw my hideous concoction…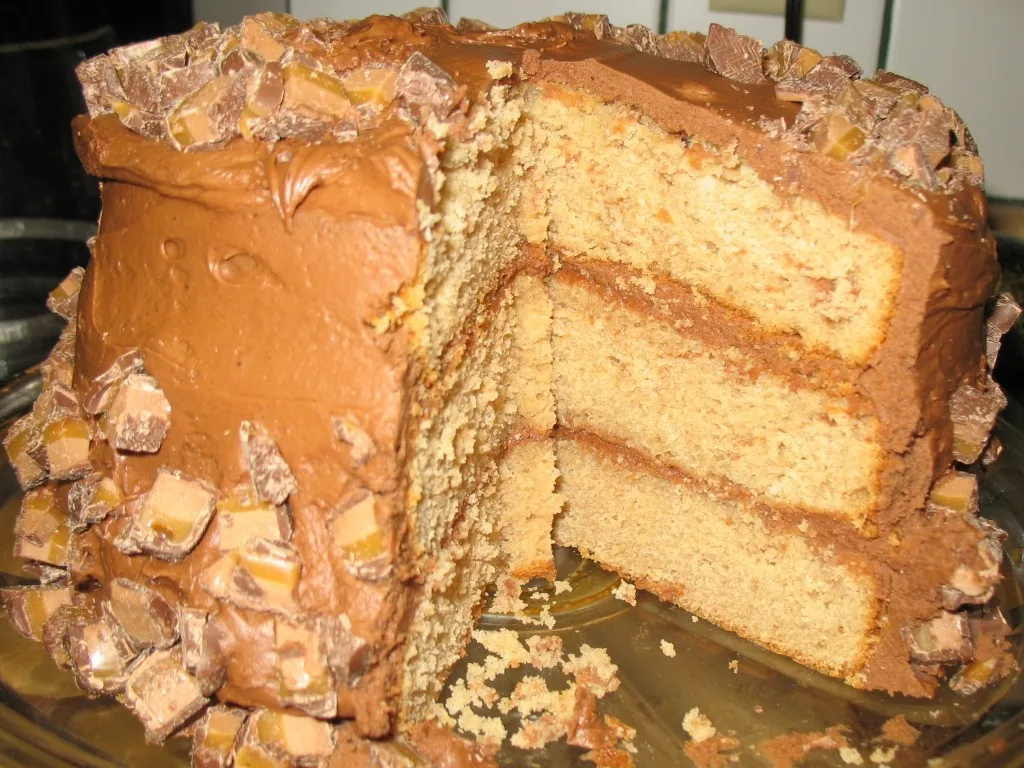 …then I challenged you to send me your not so hideous creation.
Two brave readers have accepted my throw-down and submitted their pics. While no one has dared to make the cake in it's three-layer glory, you guys did make some tasty lookin' sheet cakes.
First up is Megan's interpretation: We took the liberty of using dark chocolate milky ways and putting caramel on top and letting it soak in.
Oh, momma!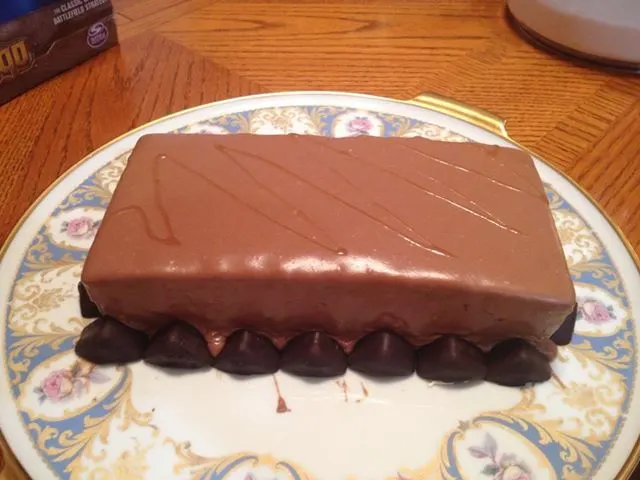 image source: megan
Yes, please.
Next up is Jonna's interpretation: Does this look like an ugly cake to you?!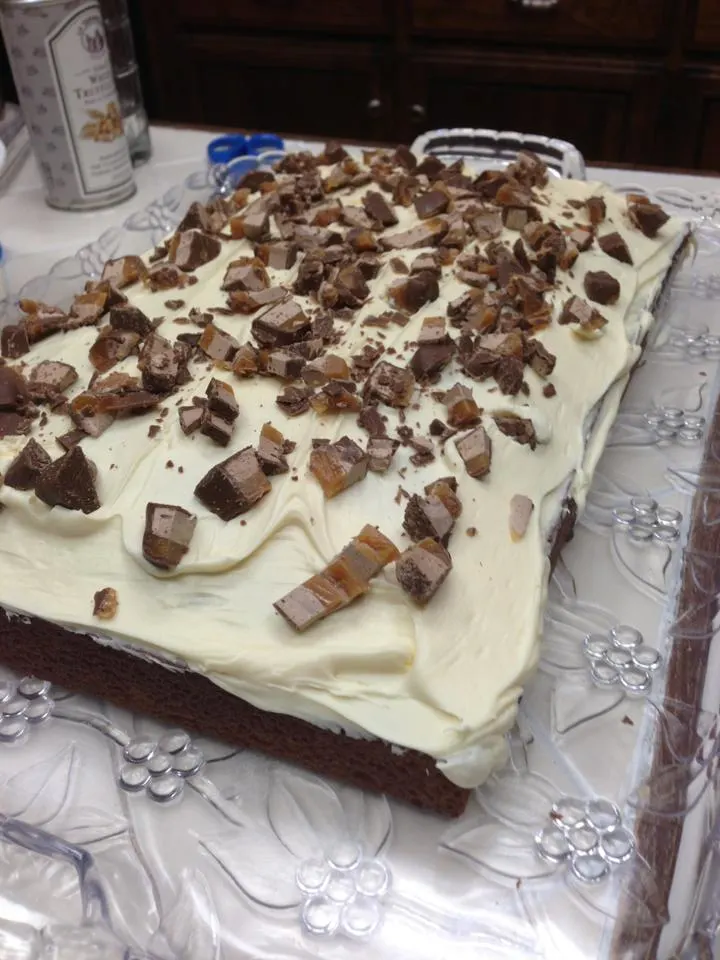 image source: jonna
Um, NO! This looks like something I should have in mah belly…RIGHT NOW!
Can I get an AMEN!, Rudy?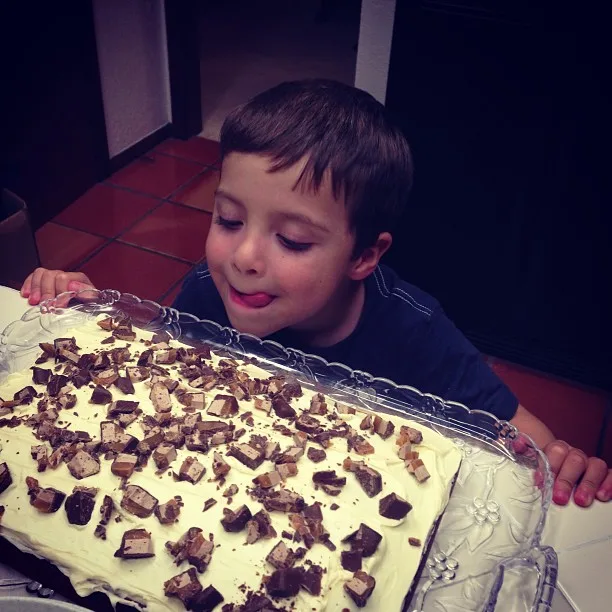 image source: jonna
As we all know, the universal sign for WANT! is a tongue poised to lick some frosting. I feel ya, brother.
Anyone else wanna try their hand at this cake? Anyone brave enough to try it in three-layer form?
Send me your pics!
Thank you, Megan and Jonna for joining the fun!
UPDATE: Laura joined in the fun with her version, a three-layer doozie: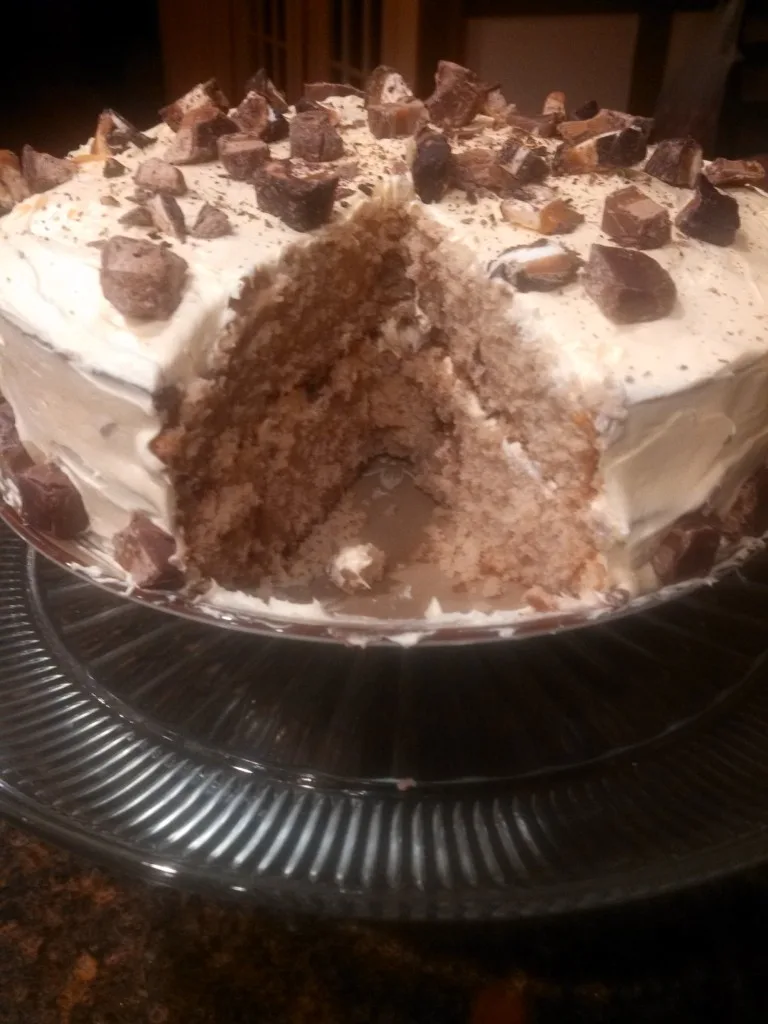 image source: laura
Y'all just keep blowing me away!