Who doesn't love macaroni and cheese?  WHO?!  Not too many, that's who.
If you've read here for a hot minute, you know I'm a recipe fiddler.  It's a rare moment in the kitchen when I follow a recipe as written.  I think it's because I know what we like and what works for us.  Or maybe it's because I'm a culinary rebel!
This is my latest adaption of macaroni and cheese, with a secret ingredient: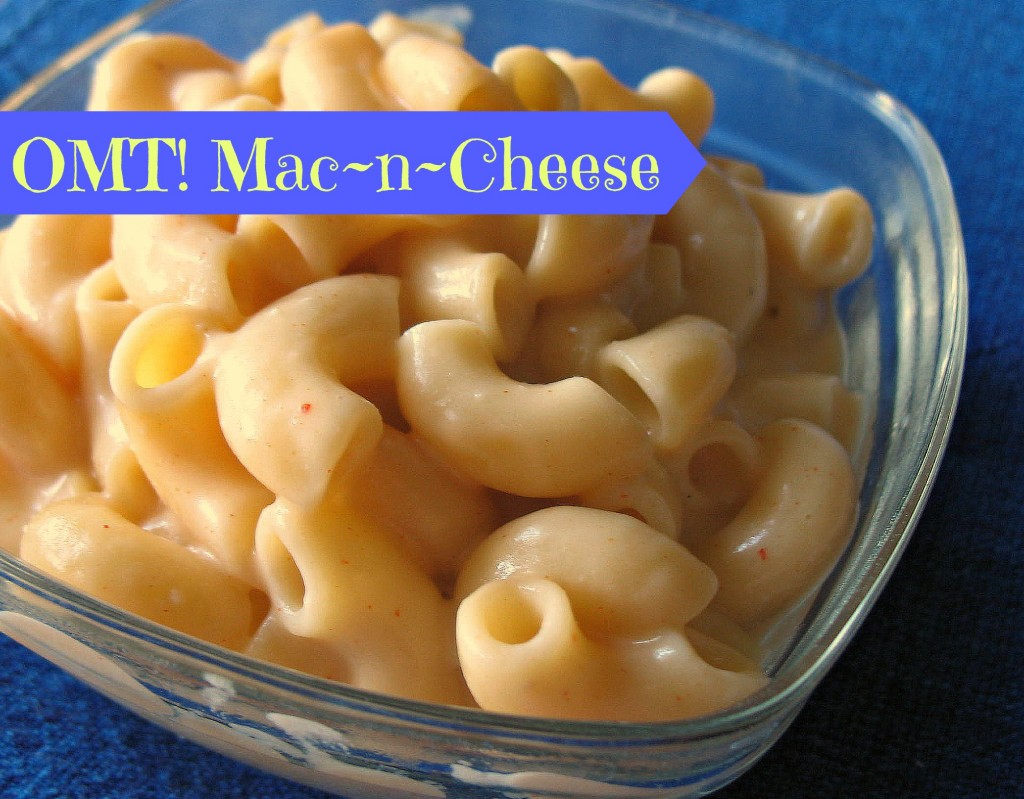 OMT! Mac~n~Cheese
Macaroni:
4 cups uncooked macaroni noodles
Boil those badboys until tender (in enough water to cover noodles by two inches) while you're making the cheese sauce.
Cheese Sauce:
4 tbsp butter
4 tbsp flour
3 cups milk
2 cups shredded sharp cheddar cheese
1 tsp salt
1/2 tsp smoked paprika (secret ingredient)
1/2 tsp onion powder
1/2 tsp garlic powder
Melt butter in a saucepan. Once butter is melted, whisk in the flour and cook over a medium heat. Continue whisking for 5 minutes until light brown in color.
Whisk in the milk and bring to a boil, then turn heat down to medium. Keep whisking until thickened. Watch carefully for burning on bottom of pan.
Remove from heat and stir in the shredded cheddar cheese until melted. Add seasonings to the cheese sauce. Pour the cheese sauce over cooked macaroni. Stir to combine. I know you'll be tempted to eat right out of the pan with a giant spoon, but get a bowl, for goodness sakes.
EAT!
This is my favorite kind of recipe: easy to make, easy to eat!
The smoked paprika gives the dish a smoky pop of flavor that works well with the cheddar cheese.  The other thing you could do, if you can hold off from eating it at this point, is to throw the entire mixture into a buttered baking dish, top with bread crumbs and pop in a preheated 350° oven long enough to brown the crumbs.  Personally, I'd only do that if this dish was one of many, as in a family dinner.  Otherwise I'm eating it pretty quickly after it's mixed.
If you're making this for picky kiddies, omit the seasonings except the tsp of salt and I think you'd be good to go.
Happy cooking!