Sweet E got a set of Fred and Friend's Kid's Rocket Utensils for his birthday and loves them. On a recent visit, when asked which utensils he'd like to eat with, he picked this set regularly. A gift that was actually used! Success!
~ A gentle reminder: OMT! uses Amazon referral links. When you do your shopping through the Amazon links on this page, you support the blog at no cost to yourself. It's much appreciated!~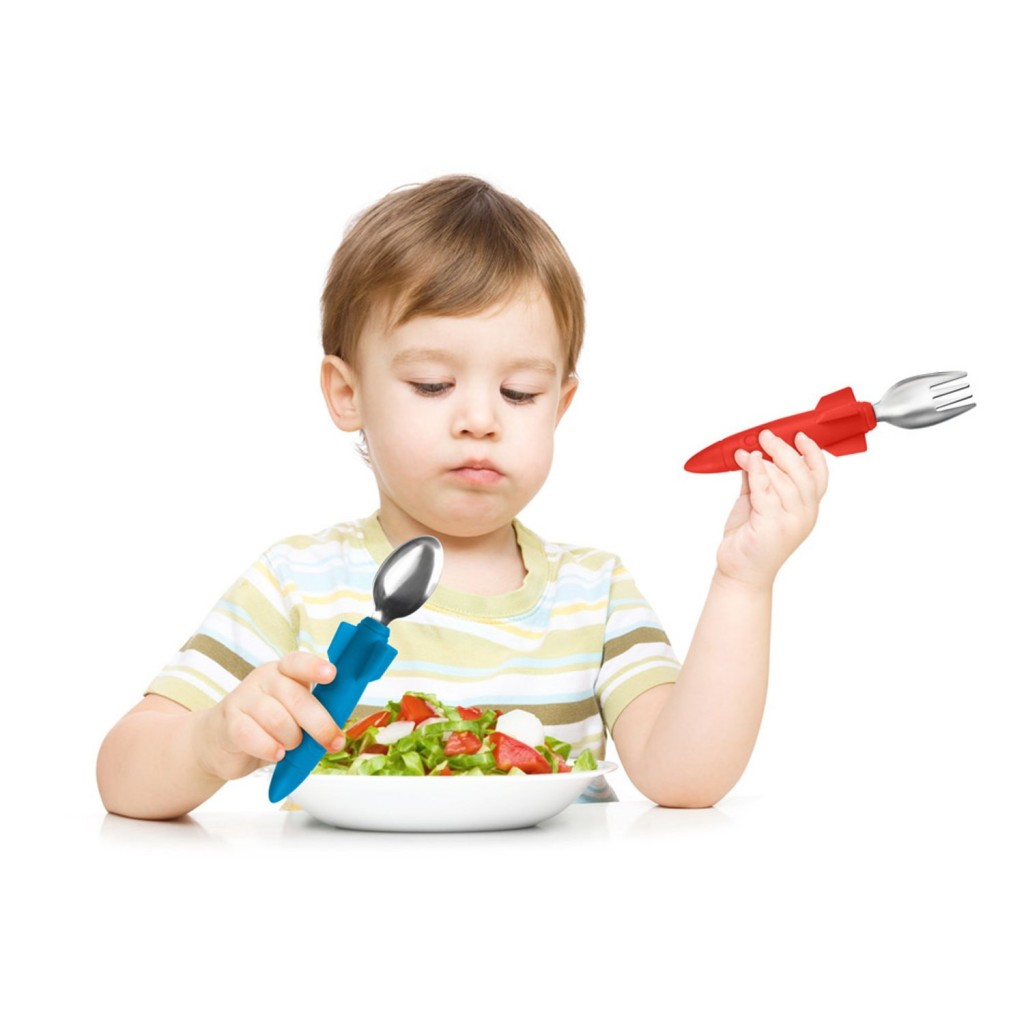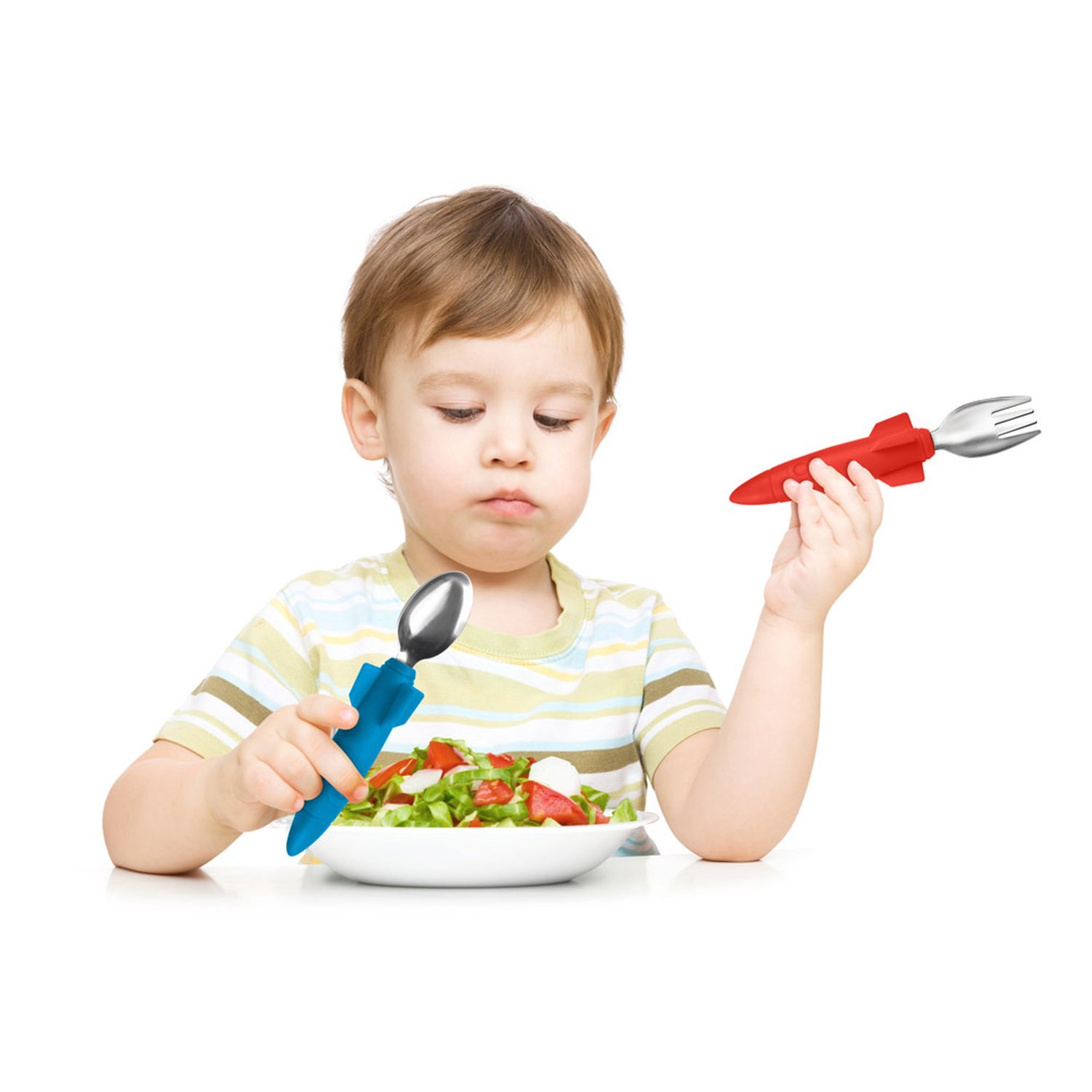 (source: Amazon)
That adorable little boy is NOT Sweet E, but the likeness to how E plays/eats with the utensils is uncanny!
Product Deets:
He also has the Souper Spoon and might love it as much as the rocket utensils.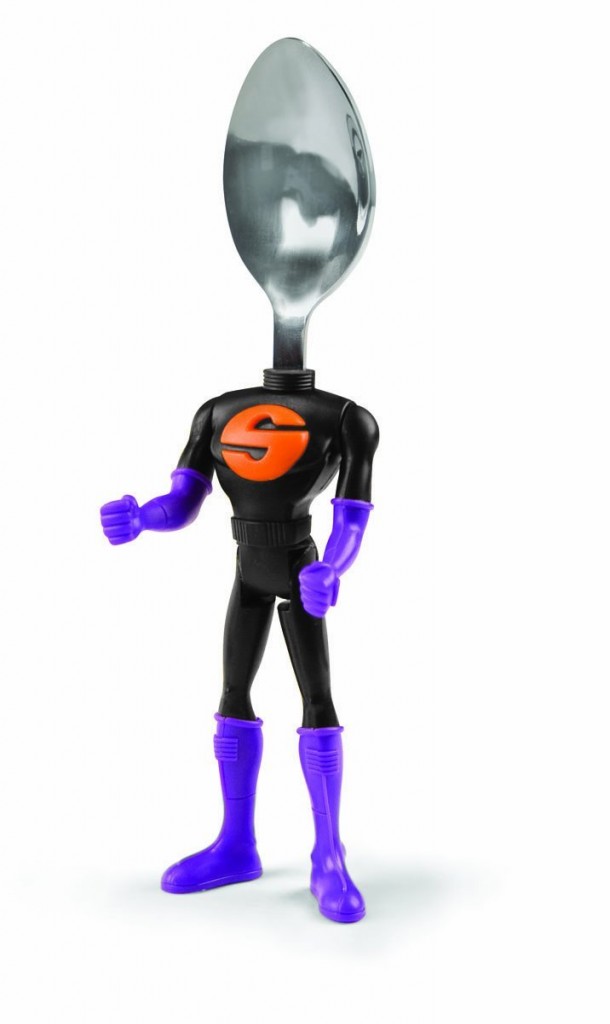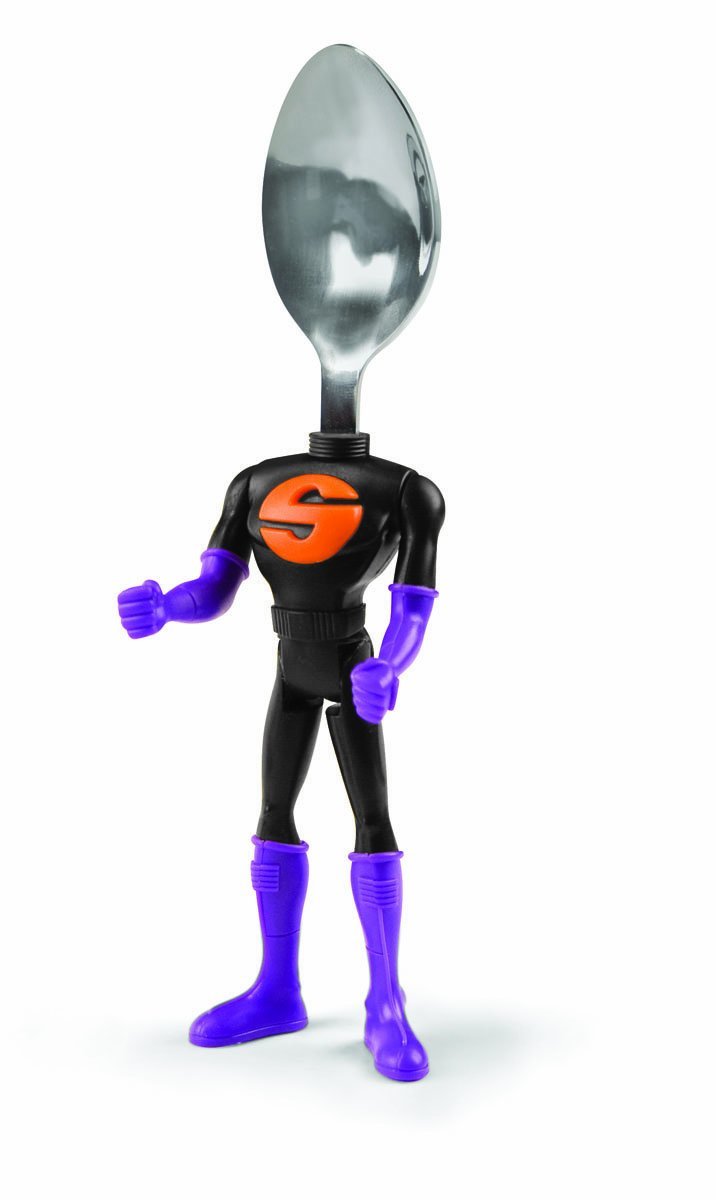 (source: Amazon)
Souper Spoon Deets:
Fred and Friends. Invite a super hero to your table and any meal becomes mighty fun. Souper has posable arms and legs, just like an action figure, so he can soar through the Spaghetti-Os at warp speed. His bulked up sonic-sealed body and stainless steel head are fully food safe and washable. Clear gift box.
Anything Choochie can do to help get her sweetie pie to eat, gets done! Rocket utensils and Souper Spoon it is!
Happy Playing/Eating, my babies!
~If you thought this post was super, please consider blasting your social media by clicking a link below. Smooches!~