Y'all. Baked goods done right.
This.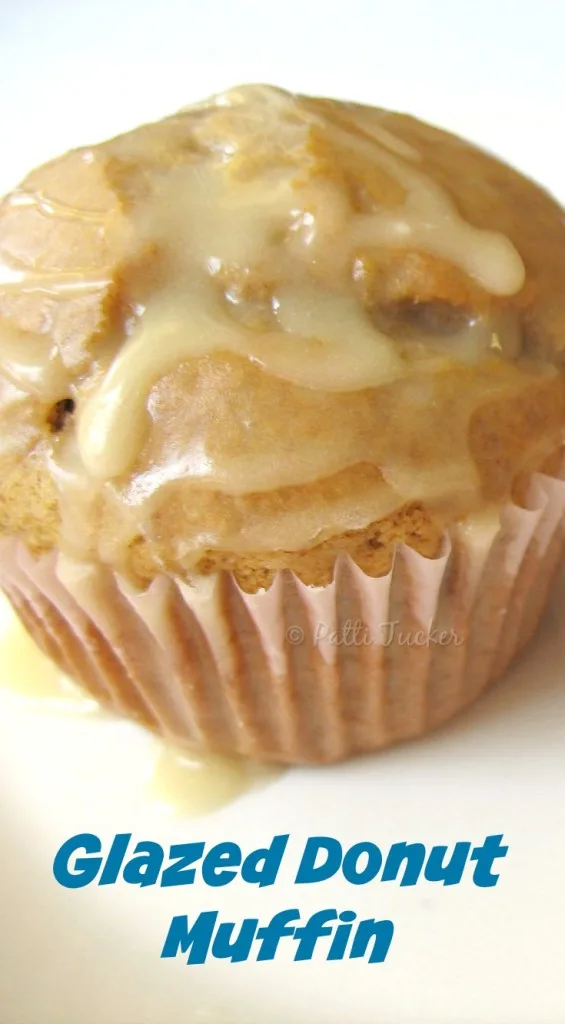 This recipe from Lil' Luna's (< click dat link for recipe!) is yummolicious. (I wrote about this recipe three years ago and knew I should share it again. Because…you!)
She combines the happiness of a muffin with the crazy-lickability of a donut glaze and gives us Glazed Donut Muffins.
I threw two down my piehole faster that you could imagine. Choochie likey.
The glaze was divine. You dip once, let harden, then dip again. A double-dip! Tell me the kiddos won't love that!
The muffins weren't as donuty as I had hoped, but it didn't slow me down much, while I ripped off the paper and nommed my way down to the crumbs.
* A reminder: OMT! uses Amazon referral links. When you do your shopping through the Amazon links on this page, you support the blog at no cost to yourself. Just click on the Amazon link, then shop as usual. It's much appreciated!
The recipe yields 12 muffins, but it gave me 14. I was surprised, because the recipe calls for you to fill to the top, and I used a large muffin tin like this one.
Kid approved by Sweet E! Girl is not a cake eater (the horror!), but I'm determined to find something cake-like that she'll enjoy. These muffins may be the golden ticket.
Happy Baking, y'all!
~If you love a muffin top, or sport a muffin top, please consider sharing this post on social media. Click any link below. Smooches!~