Sometimes it's the simple things that makes us the happiest. Homemade roasted garlic butter is high on my makes-me-crazy-happy list. (Sure sure, some of that crazy was there prior to the butter)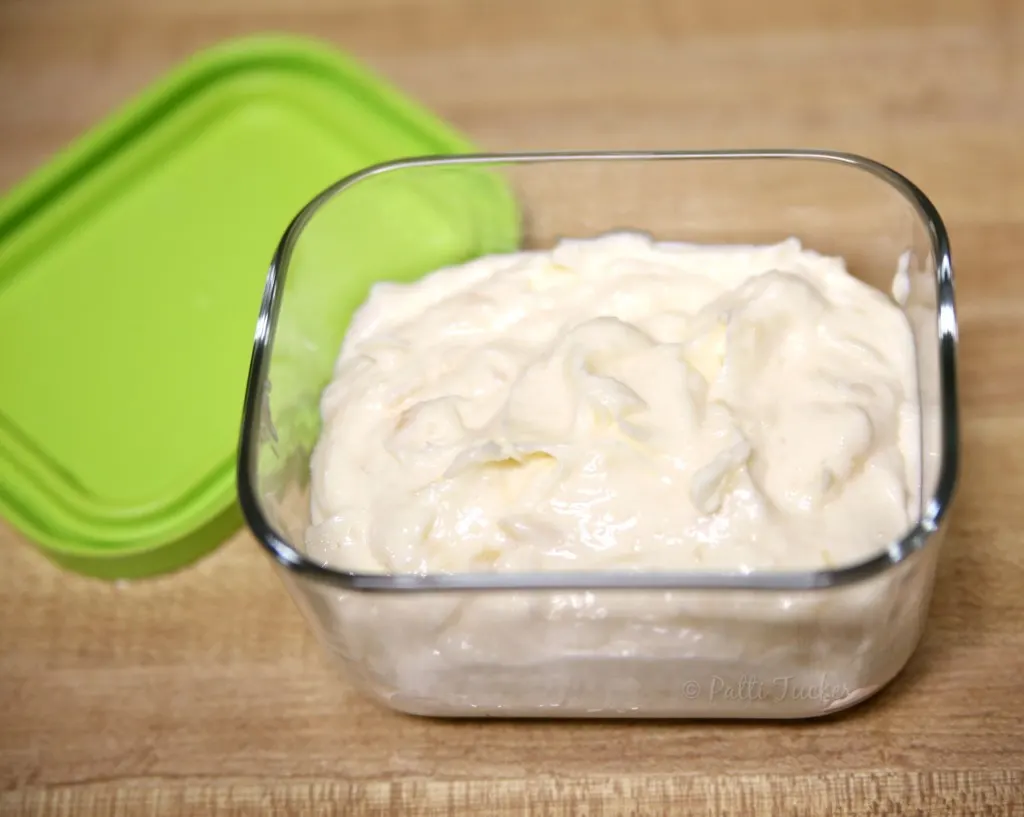 You know I love a simple recipe. This one is muy simple. OMT! likey!
Homemade Roasted Garlic Butter
Ingredients:
4 heads (not cloves) of garlic
1 cup softened unsalted butter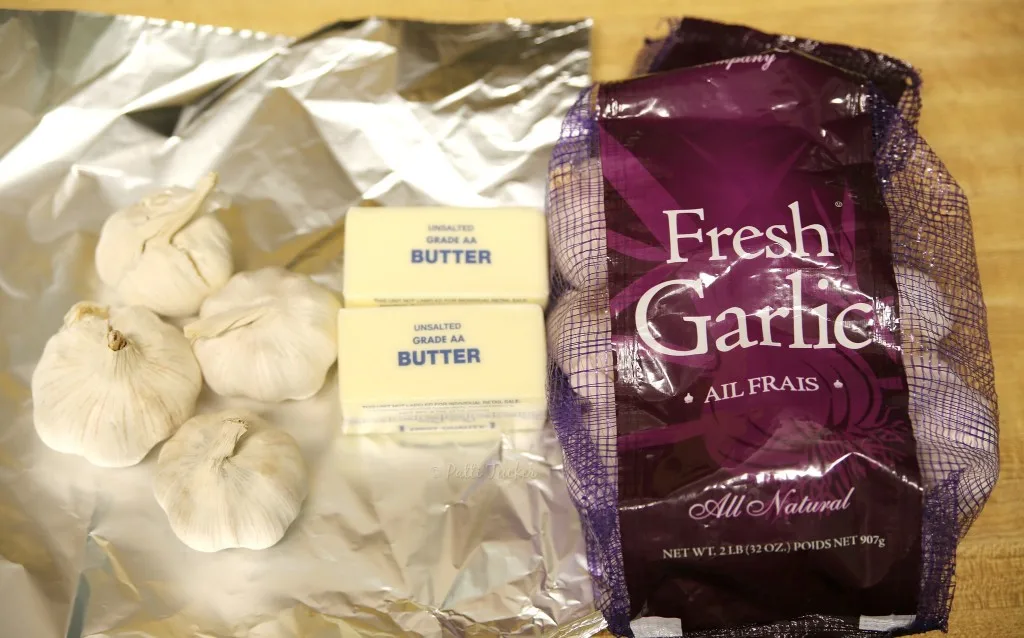 Directions:
1) Cut tops of garlic heads off. Place on foil. Wrap tightly.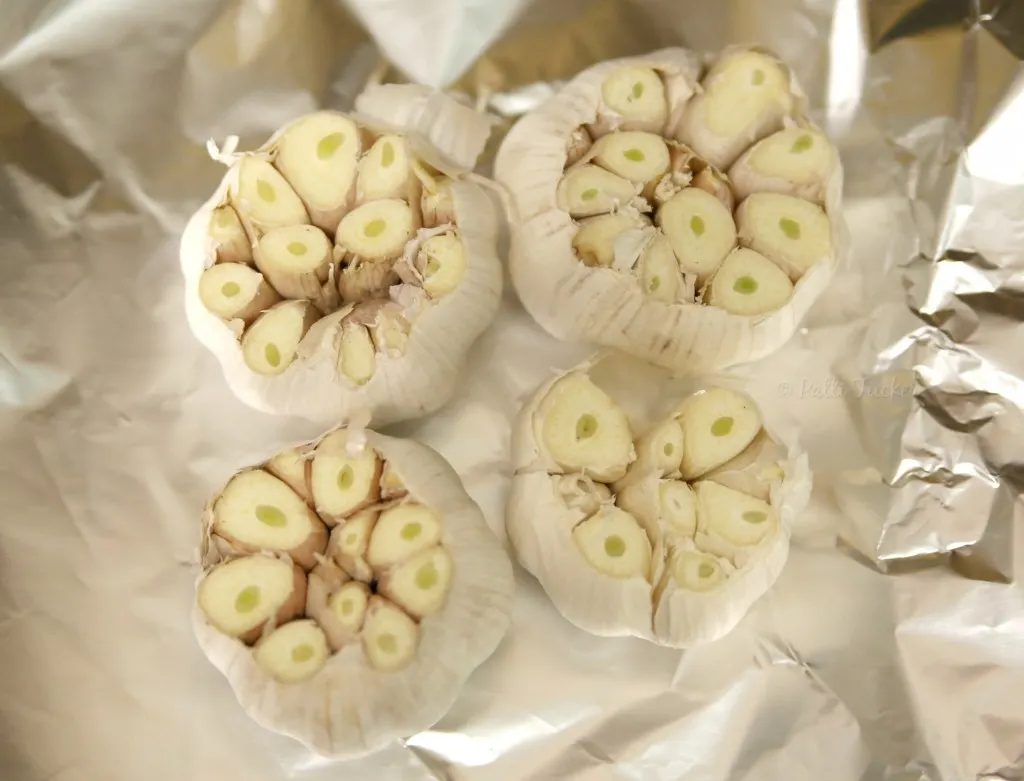 (As you can see from this pic, mah garlic was gonna sprout soon. Still usable and delish! No waste here.)
2) Place in oven (or toaster oven, as I did) at 350° for about 45 minutes.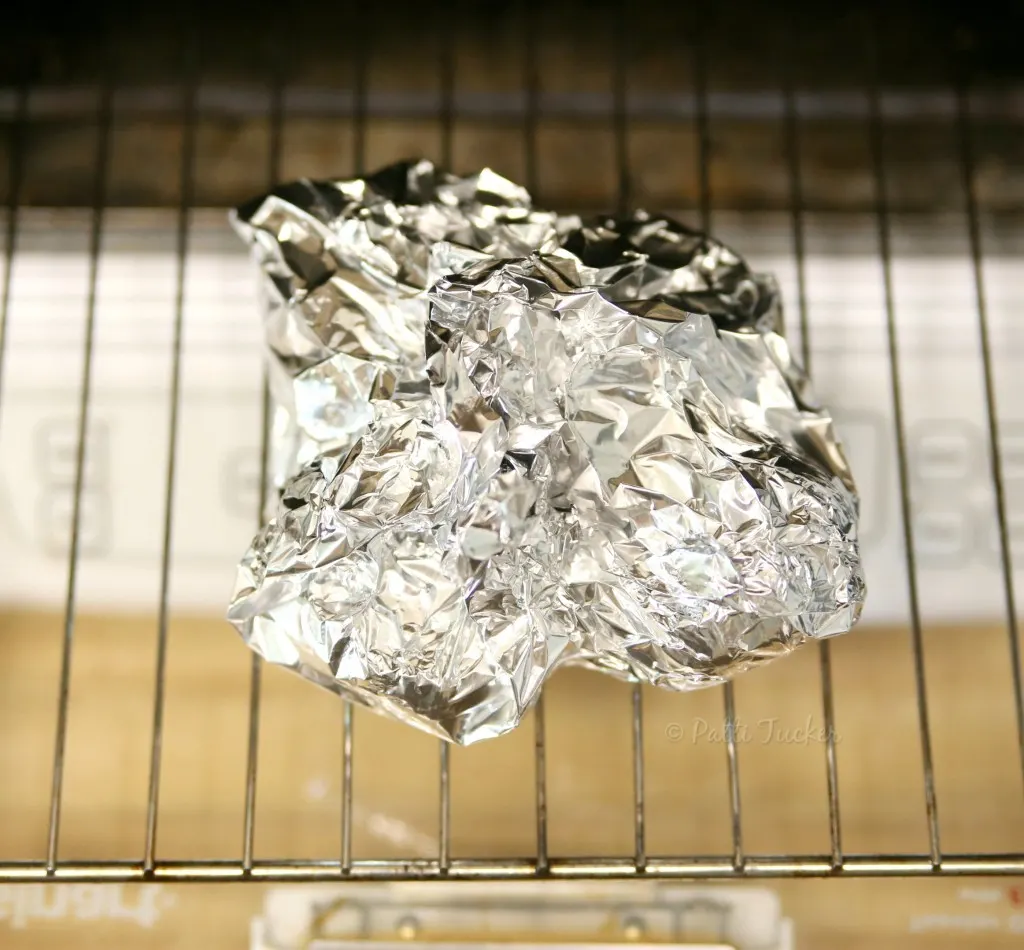 3) When the garlic cloves are squishy soft (poke with knife to test), take out of oven and unwrap to cool completely.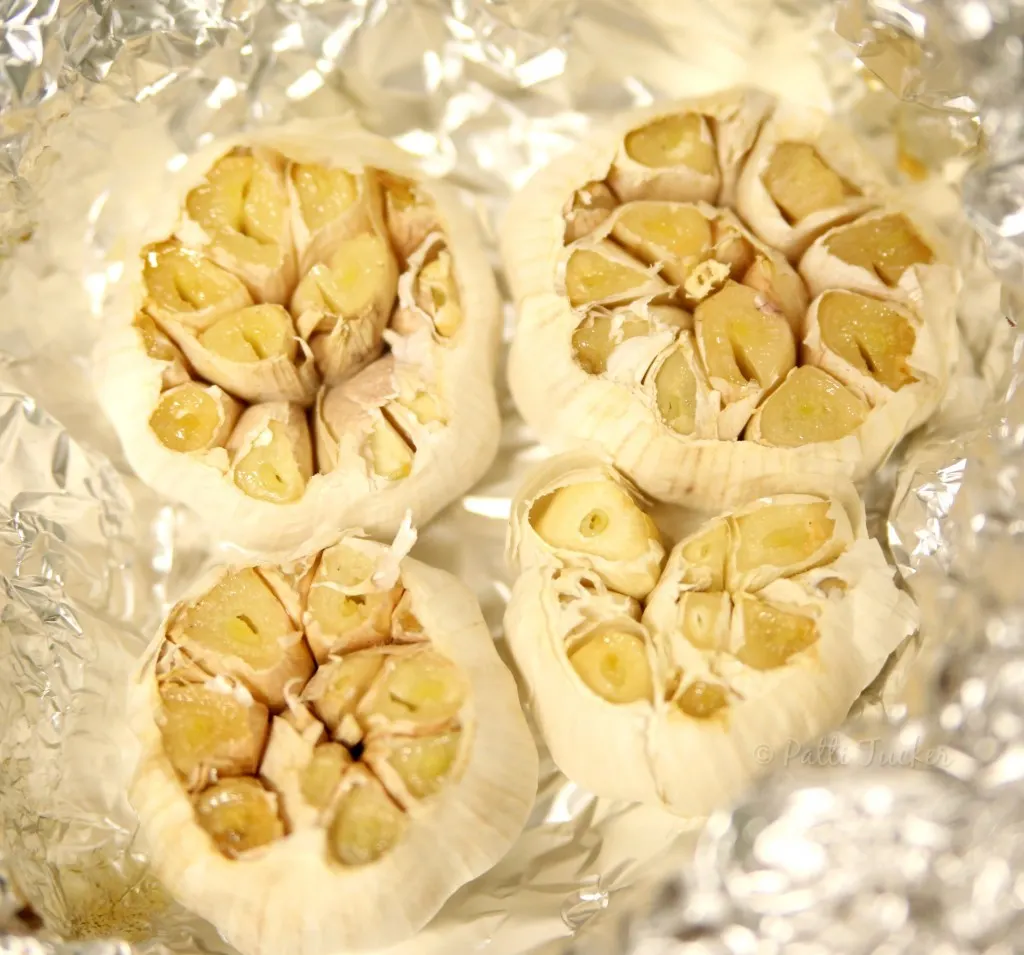 4) When cooled, squeeze garlic into a bowl with softened butter.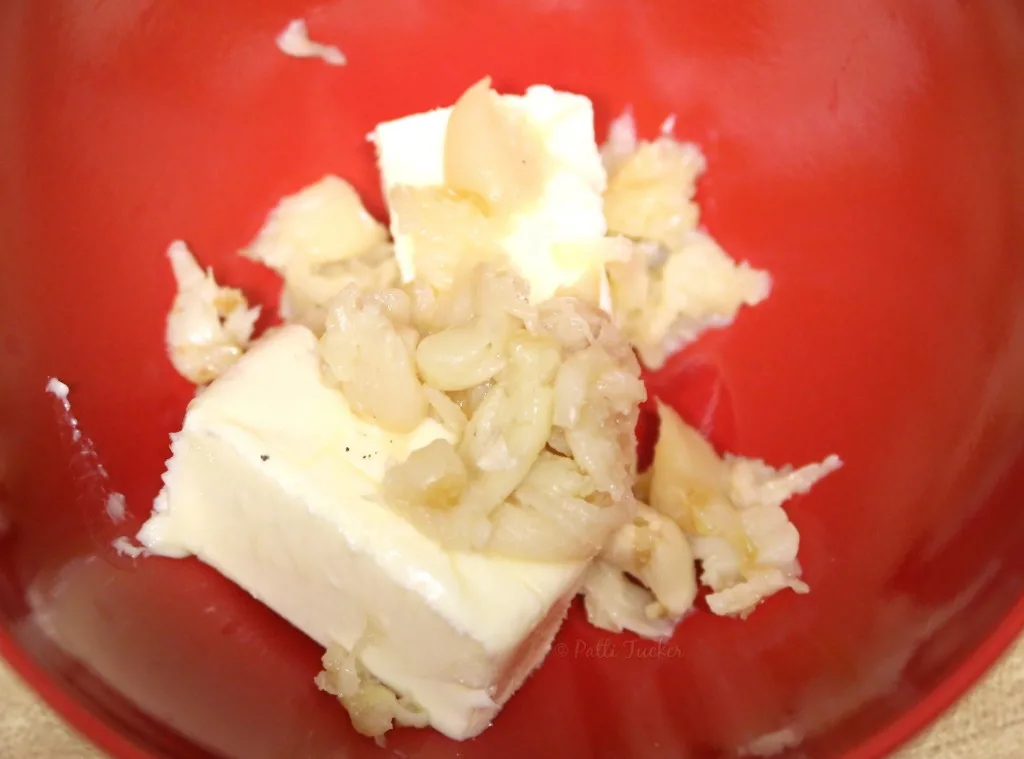 5) Mix together, breaking up the larger garlic pieces.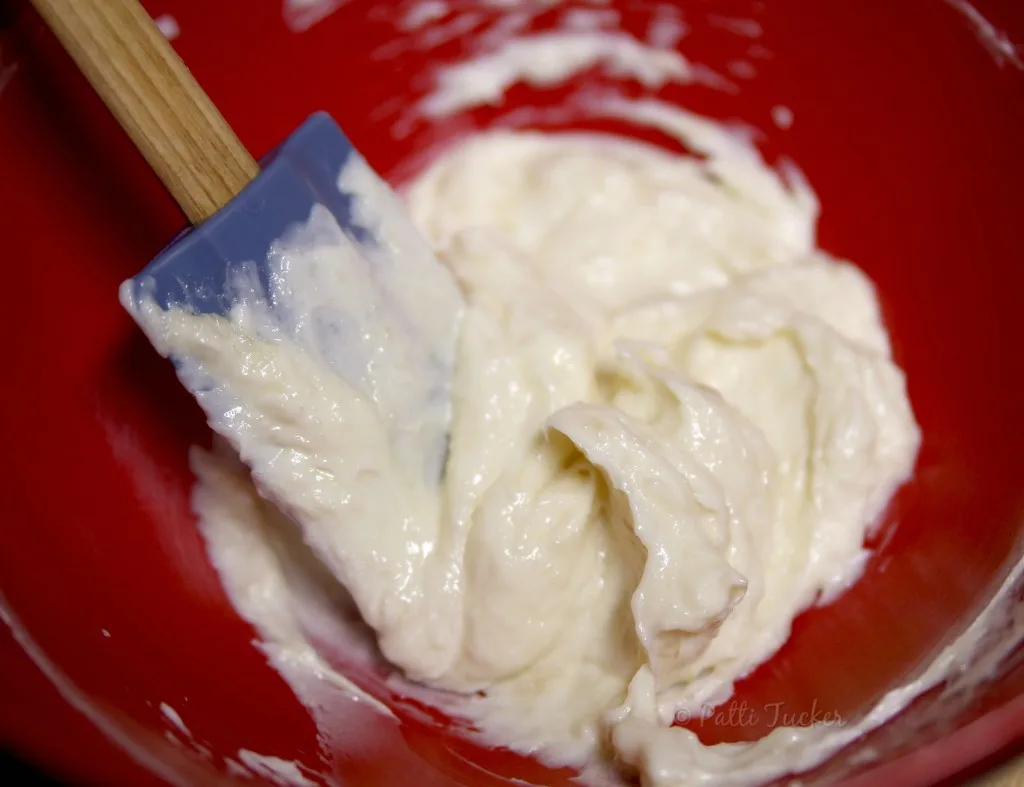 6) Optional: add a tsp of kosher or pink salt.
~ A gentle reminder: OMT! uses Amazon referral links. When you do your shopping through the Amazon links on this page, you support the blog at no cost to yourself. It's much appreciated!~
Place in an airtight container (I use either these smaller, easy to use, mason jars or the container shown in pic below.) and store in the fridge.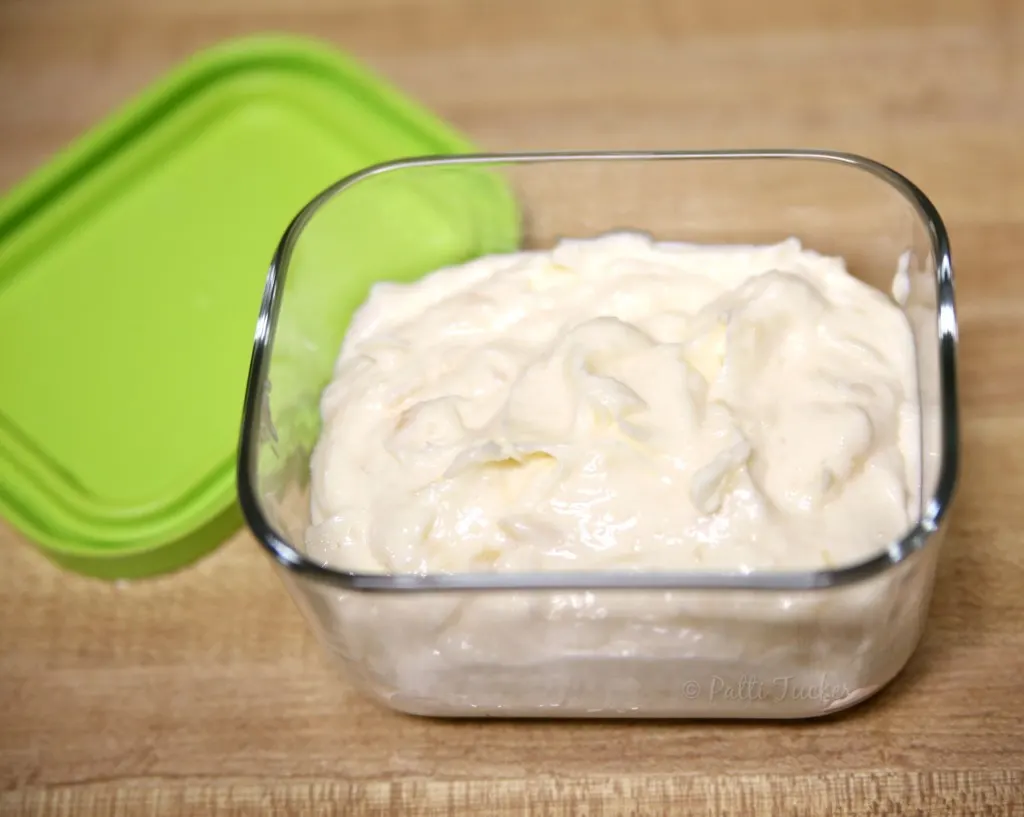 NOTE: The butter will continue to deepen in flavor as it sits in fridge, so if you are planning to use it for a special meal, make it a week in advance for a full-on flavor explosion.
SECONDARY NOTE: There are lots of recipes for garlic butter that don't include roasting the garlic. I have made those as well, but this version is my favorite. It produces a complex flavor that raw garlic can't touch.
Now, pass the bread and let's do this thang!