Meatloaf. You either love it or you hate it with a white-hot heat. OMT! lurvs it (remember THIS post?!). So much so, she aught to marry it and then stop referring to herself in third person.
Obviously, when you make a GIANT meatloaf for two, you're gonna have leftovers. What's better than a meatloaf sandwich? Um, a meatloaf quesadilla…that's what!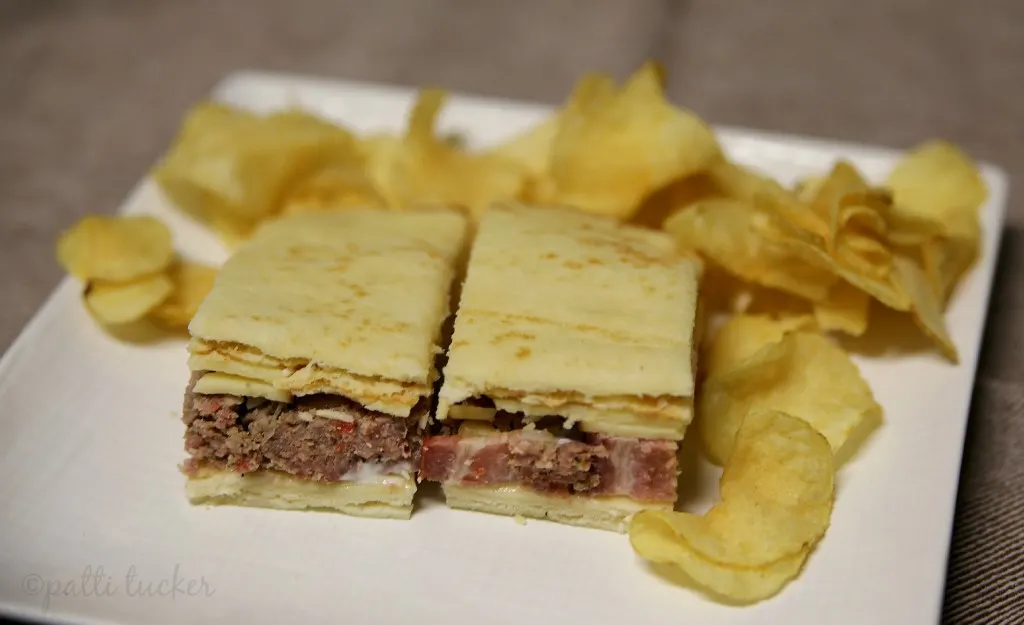 So much YES!
A few months back, Boy introduced me to Naan bread. This stuff:
~ A gentle reminder: OMT! uses Amazon referral links. When you do your shopping through the Amazon links on this page, you support the blog at no cost to yourself. It's much appreciated!~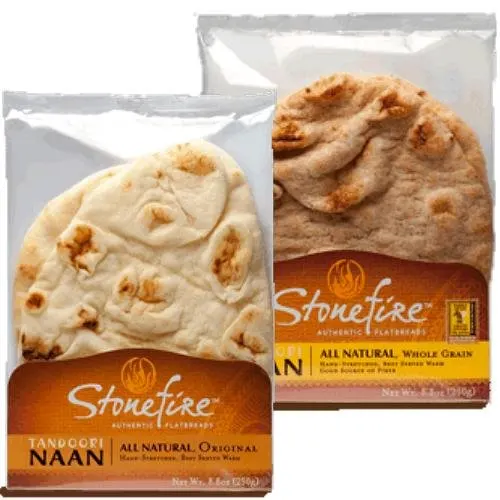 (source: Amazon)
We have only eaten the original, not the whole grain, but it's totally my new addiction. Love. This. Bread.
When you heat Naan up in the oven (I eschew microwaves), it turns into this incredibly soft and pliable cloud of carby goodness, with a hint of garlic and butter. Need I go on?
~drool~
Wait. What was I talking about? Oh…meatloaf…back to the meatloaf.
PROGRAMMING NOTE: Longest sentence I might have ever written follows. Grammarians, please withhold your judgements and red pens. Even Stephen King acquiesced that sometimes it's about the story and not the grammar.
I stacked two pieces of bread together (four pieces in all), placed them on a cookie sheet, covered them with foil, heated in a 325° oven for about 10 minutes (didn't preheat), took them out, slathered with mayo…the real stuff, no Miracle Whip (I know some of you also hate mayo with that same white-hot heat, and will instead reach for the Miracle Whip, and it's all good, just not as good as mayo, but I understand)…laid two pieces of smoked Gouda on one piece of bread and thinly slice meatloaf on the other, married them in a solemn, yet lovely ceremony, then took a minute to bask in the glory of such a lovely union on the plate before me, before I cut it into manageable pieces…or soldiers as The German would call them.
PROGRAMMING NOTE: Thus ends the longest sentence I might have ever written.
When presented to Husband, I told him that we were having a twist on the traditional meatloaf sandwich; we were having a meatloaf quesadilla!
We live in South Texas where Mexican food (and beef) is KING. We'll put all kinds of things between two flat bready things and call it a quesadilla. It's kinda how Texas rolls, y'all.
One more look: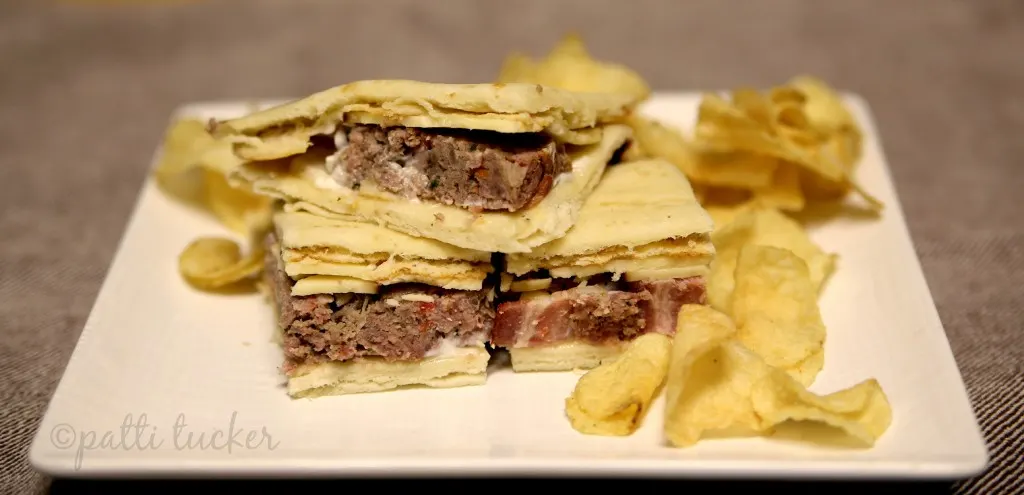 Oh man. I feel as if we should bow our heads in silence and give thanks for all things meatloaf quesadilla. Join me?
ENOUGH SILENCE! Get to making. Then eating. Then meatloaf-quesadilla-drunkenly telling people, "I love you, man!"
Happy Eating!