I likey buttermilk. I am fond of plucking a lime from my tree to stuff into my beer. I adore shortbread. Combine all these lovely tastes into Buttermilk Lime Shortbread Bars and you'd think I'd be in heaven.
Sometimes you win with a recipe and other times you walk away with a "Note to self: Meh."
I made these when the extended family came to meet Sweet E. I also made cupcakes to die for, but that's another post.
The shortbread was delish, as most shortbreads are. The taste of the limey topping was amazing. It was the gelatinous custardy texture that threw me off.
Here's a look (for the pics, I totally forgot to top with powdered sugar):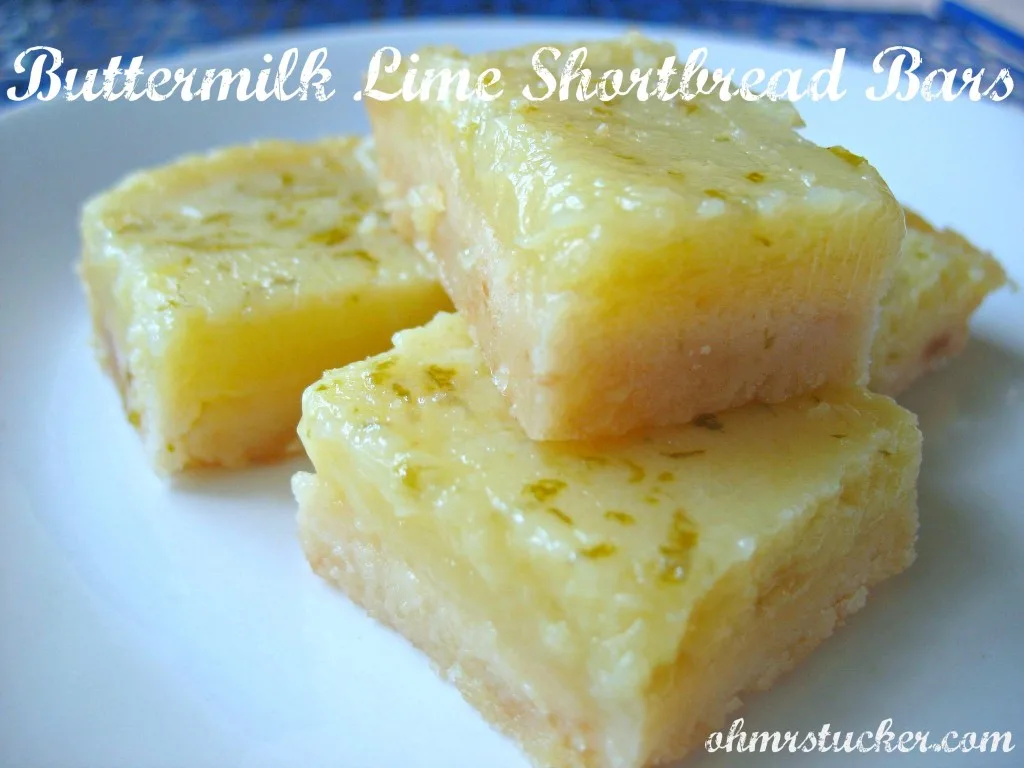 They smelled divine…they tasted like cool refreshing lime…I just couldn't get past the texture. But, not everyone felt that way. I had a taker who wanted all the leftovers in her to-go package. She LOVED them.
Because I know I'm a finicky eater, and that most folks don't have texture issues when eating (I'm such a three-year-old sometimes!), I wanted to share these bars.
You can find the recipe over at my BFB's site (she has no idea we're best foodie buds): Mel's Kitchen Cafe
If you pop over, tell her Mrs. Tucker loves her (but please don't mention I didn't like her lime bars).