Everyone needs to wash their face, right? But not everyone's face washing needs are the same, especially as we get older. Enter an amazing method of cleansing your face that will #1) save you some dough and #2) make you wonder why you didn't do this sooner and #3) is suited for pretty much everyone.
A little background: One of my facebook friends, a DUDE!, posted his method for cleansing his face (someone else had shared it with him) on his wall. I was intrigued because he's an avid runner like me and well, let's be honest, when you train for marathons one's face takes all sorts of abuse from copious sweat, sun, dirt and oil. Like I said, I was intrigued.
Sam's method was shared from a site called Simple Mom.
The basic recipe: Mix a good quality olive oil with castor oil and wash yo face!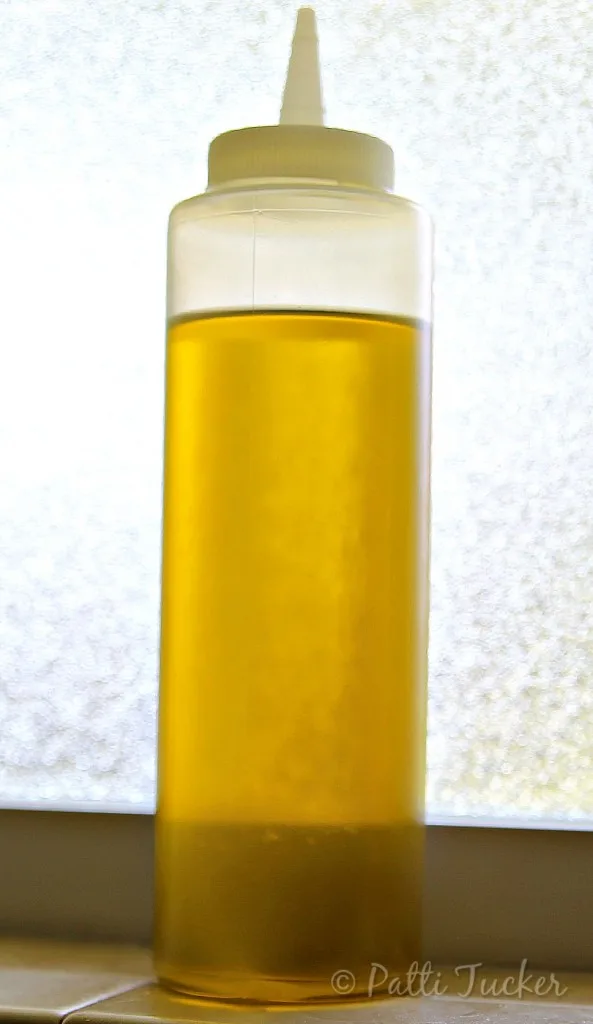 Ok, there's a little more, but I swear that's about all there is to it. Was anyone else freaked out because of the castor oil?! I totally was when I first read the recipe. I was all, "Castor oil?! They still make that stuff?"
Why yes, yes they do.
If you want to read the entire post, click over to SimpleMom.net (as of 8-14-14, looks like this is no longer a valid website, so you will have to take my word for it). She tells you the science behind the method and why it works.
My specific recipe:
1 part extra virgin olive oil
2 parts castor oil
Shake together in a bottle.
Use.
I do this only once a day, in the evening, but know some of you will do it morning and evening. After I wash my face I also use a tiny bit of coconut oil to moisturize. So amazing.
My face tends to be on the dry side, until I run in the crazy heat and humidity, and that's why I only do this routine in the evening. In the morning, I merely splash my face with cold water (been doing that part for years, even with my old method), pat dry and moisturize with a bit of coconut oil. EASY!
~ A gentle reminder: OMT! uses Amazon referral links. When you do your shopping through the Amazon links on this page, you support the blog at no cost to yourself. It's much appreciated!~
What I've noticed in the two months since changing my face cleansing routine:
1) My face is amazingly softer and dare I say brighter…like from the inside out.
2) Fewer noticeable wrinkles. No lie. Even the ones that are already there seem less than somehow.
3) My face feels clean, not stripped and tight.
4) It removes make-up better than my cold cream did, even mascara. BAM!
5) The coconut oil moisturizer is the icing on the deliciously clean cake.
You can buy castor oil at your local drug store, or ORDER HERE.
Not only will your face benefit from this face cleansing method, so will your bank account. While I still have a facial scrub in the shower that gets used occasionally, I haven't bought any face cleansers since starting this regime, nor will I. It's that good. And inexpensive, not to mention all natural!
It's a WIN! all the way around.
I will say this, you need to find the correct proportions of the castor oil and olive oil for your skin type. I started with a 50/50 mix and found I was breaking out, so I went with less oil (1/3rd) and more castor oil (2/3rds). Experiment to find your face's happy place.
I use a repurposed bottle to store my cleanser in and pour some out onto my fingers to massage into my face, but Simple Mom uses a mason jar and dips her fingers. Do what works for you.
I know this sounds way too good to be true, but for once, it isn't. Even if you doubt me, wait, YOU DOUBT ME?!, you could still try it for a month or two (I am going on a few months because I wanted to be sure it worked before I shared it with you) and make up your own mind.
I love anything that makes my life easier and saves me some cash while providing an all natural solution that actually works.
Don't you?