O. M. GOOD GRACIOUS! LET ME AT 'EM!
Y'all know I love me some unexpected brownies, right? Today's brownies are…I mean…these brownies…oh my.
I'm gonna give you the pic first, then we'll work backwards from there. Ready?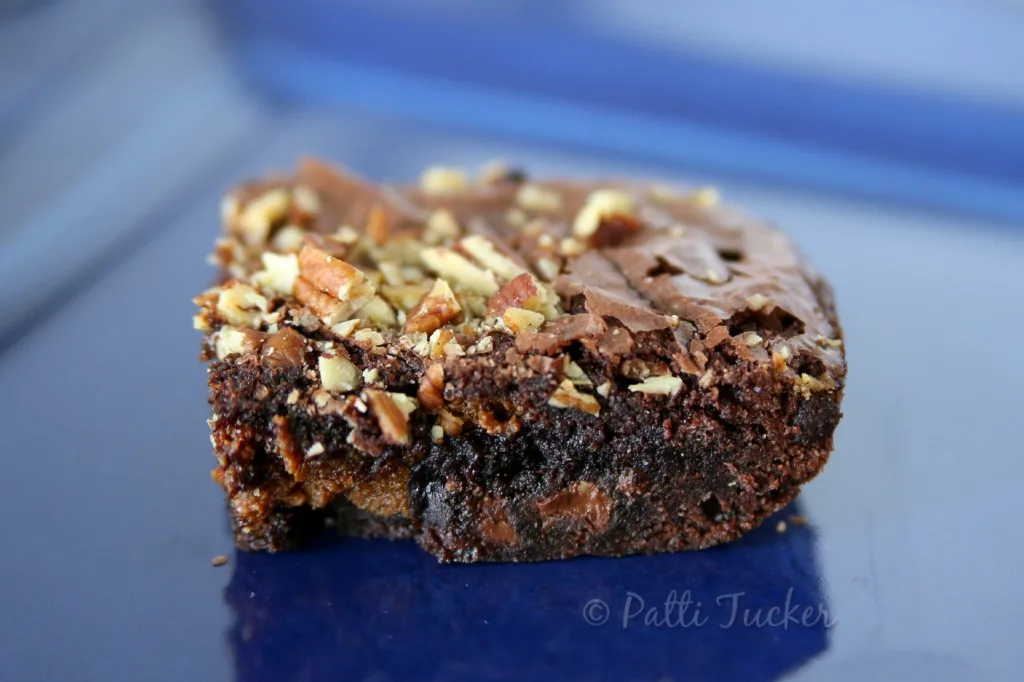 Let me 'splain….
It was Girl's birthday and we were here and they were there and, well, it just didn't feel like her birthday because I didn't have any cake in the house to celebrate (THE HORROR!). So, I did what any heat-crazed baker would do in July: I made experimental brownies with what I had on hand.
These are my new favorite go-to brownies. That's right, Slutties have stepped down a notch. Who else just got the vapors from sheer shock?!
They. Are. That. Good.
Let's Sandra Lee these bad boys, shall we?
~ A gentle reminder: OMT! uses Amazon referral links. When you do your shopping through the Amazon links on this page, you support the blog at no cost to yourself. It's much appreciated!~
Start with this brownie mix: Ghirardelli Triple Chocolate mix.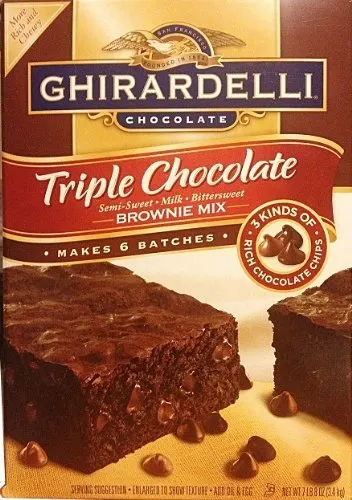 This is my brownie mix of choice when I'm about to Sandra Lee thangs. They are so decadent with the triple chocolate, I can't even. So good.
Make sure you have a can of caramel on hand (IT'S A REAL THING!):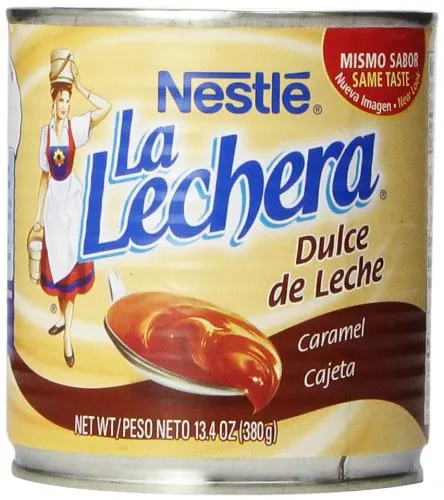 I mixed together two packages of the brownie mix per package instructions, set aside and prepped the 9 x 13 pan by buttering the bottom and dusted with cocoa powder. Why cocoa powder instead of flour? So when you cut the dark brownies, the bottoms aren't a dusty white. It's the little things that make me happy.
Lately, I've seen lots of recipes calling for putting down foil in the pan prior to baking to then lift the baked goods out afterwards. I have found if you butter a pan generously and then dust with flour or cocoa powder, you won't have any trouble getting them out of the pan. By all means use the foil if it makes you feel more confidant, I'm just saying it's not totally necessary.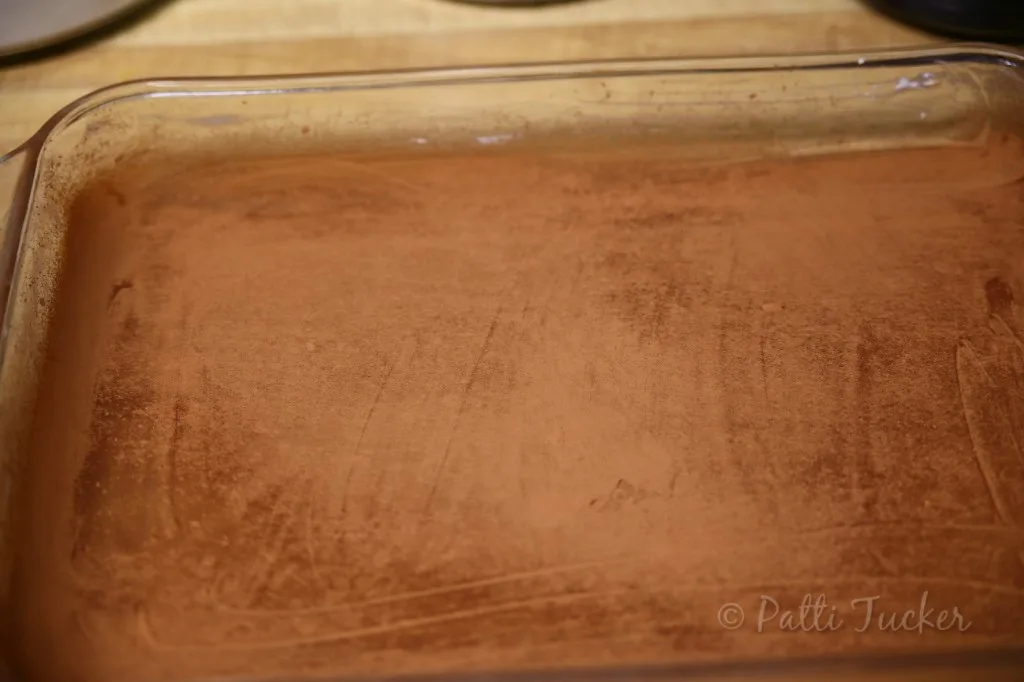 Next up, I toasted about 1 1/2 cups of pecans. I set on a high heat and constantly stirred them until I could smell the toasted nuttiness. I think about 5ish minutes. If you can smell them, they're ready to come off the heat. Make sure you throw a few extra in the batch because if you're like me, you're gonna snack on some during the brownie makin' process.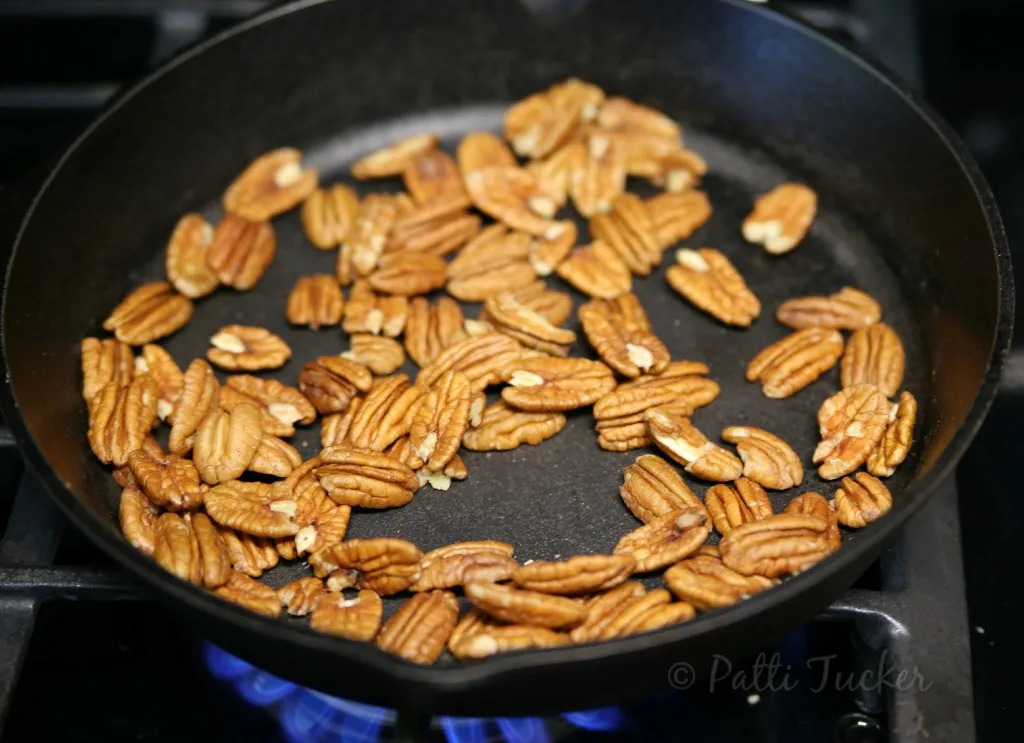 Pour half of the brownie mixture into the pan and bake for about 20-25 minutes. (NOTE: if you're using your favorite brownie recipe, bake for about 1/3-1/2 of the full baking time. MATHS!)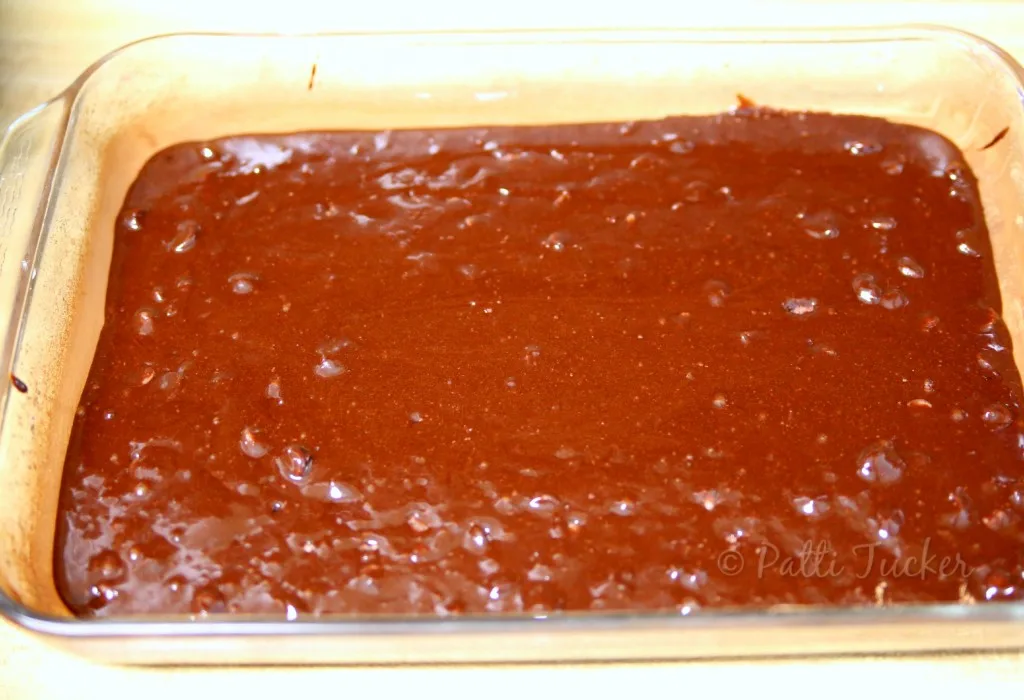 While the brownies are baking, coarsely chop pecans.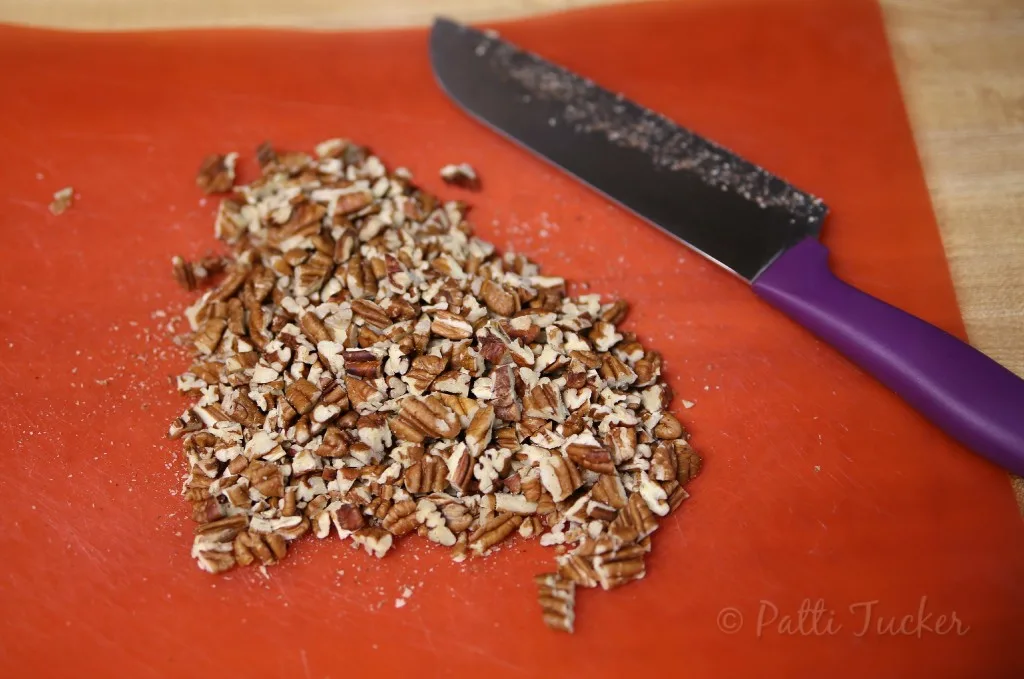 Open can of caramel and resist the urge to eat straight with a spoon! This stuff is like crack in a can, y'all! Scoop it out into a sauce pan set over a very low flame and stir until spreadable.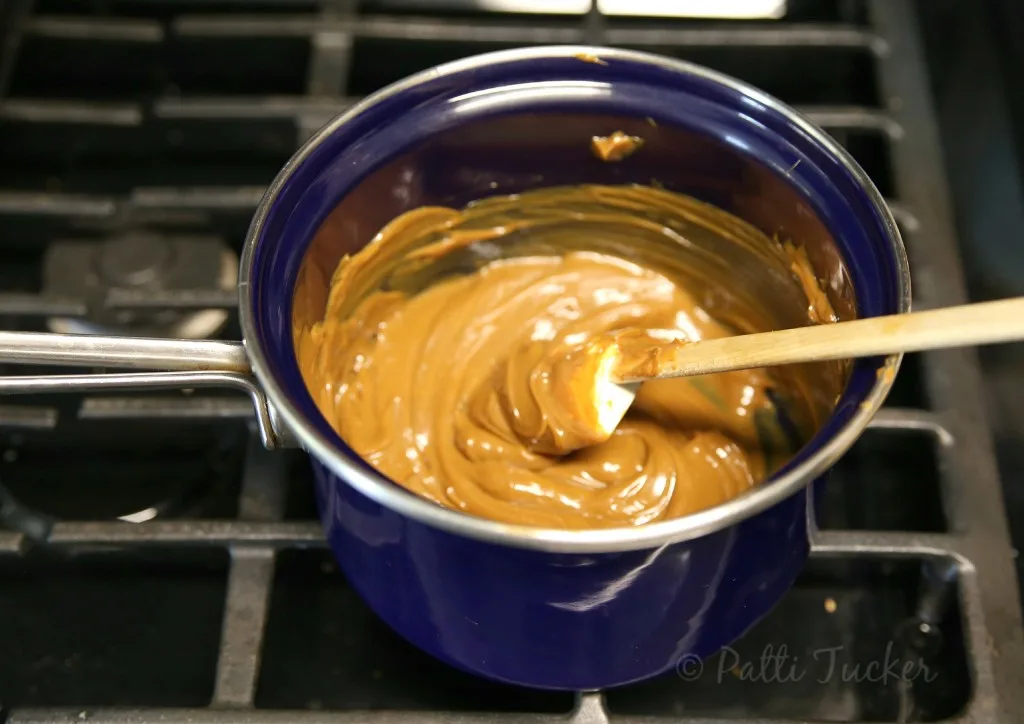 At desired spreadable consistency, add 1/2 of the chopped pecans and continue stirring until well mixed. If your brownies aren't ready yet, you can take the caramel off the heat and reheat once brownies are out of oven. If you do that step, you want to heat mixture until spreadable.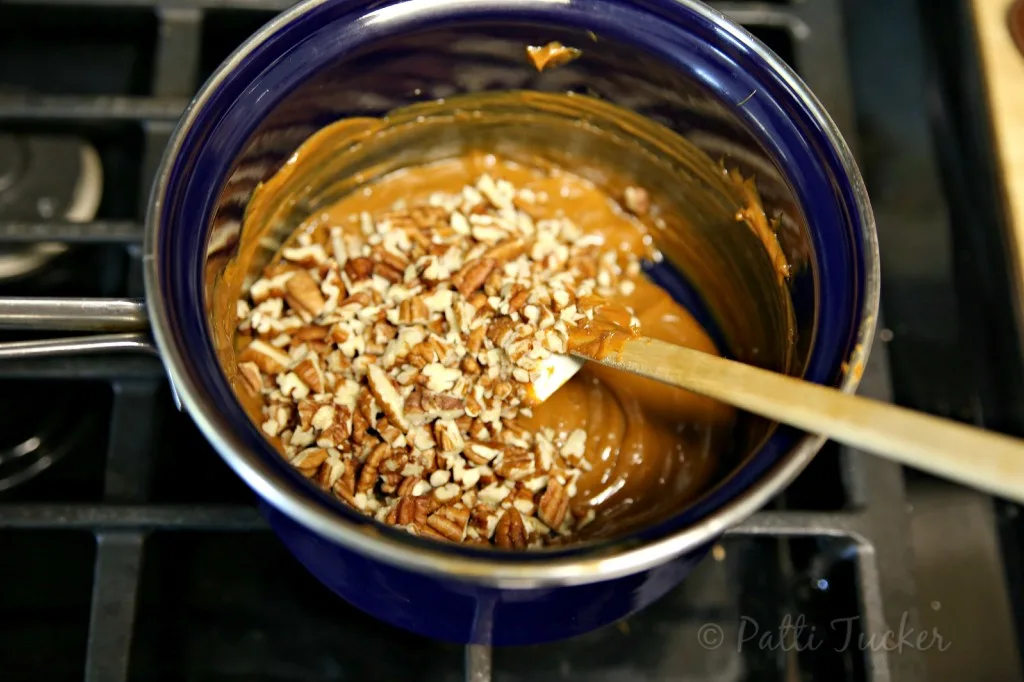 Yeah, I didn't heat enough, but I wanted to show you that it's okay! Go with your error the best you can. The chocolate swirly part is where I tried to spread the not-as-warm-as-needed caramel. Spreading, you're doing it wrong! The upside? That spoon was delicious to lick!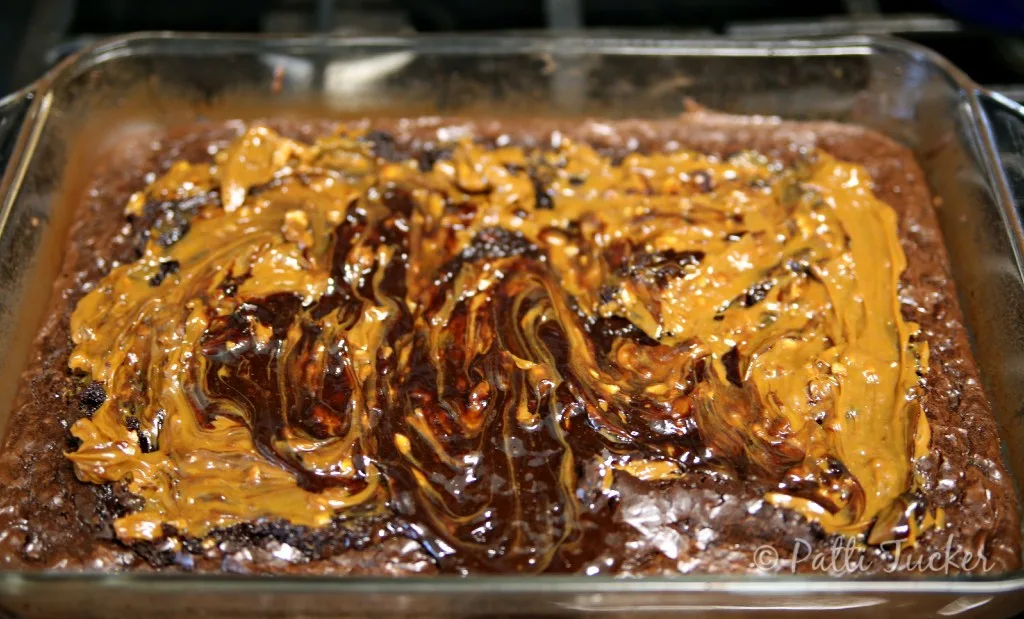 Once you've got your caramel pecan mixture on, top with the remaining brownie batter. Finish with remaining pecans and pop back into oven for the remaining time, which in this case was 25 minutes. (NOTE: for my two pouches of brownies, the total recommended cook time was 50-55 minutes. I divided by two and got my first cook time of 25 minutes and the remaining 25ish for the last bake.)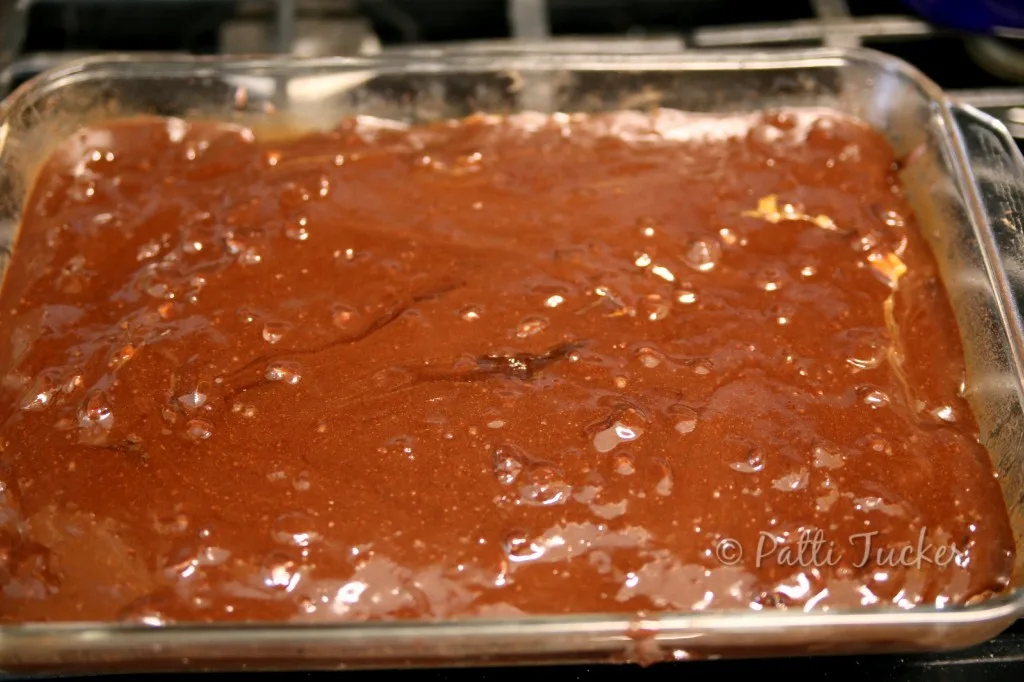 Finished product! I ended up baking longer than I expected (about 30-35 minutes) in the second round, but you will need to watch after about 25 minutes to make sure you don't overcook the brownie. I tested with a toothpick after 25 minutes and it came out completely gooey. After the remaining cook time, the second toothpick came out with gooey caramel and a few crumbs. DONE!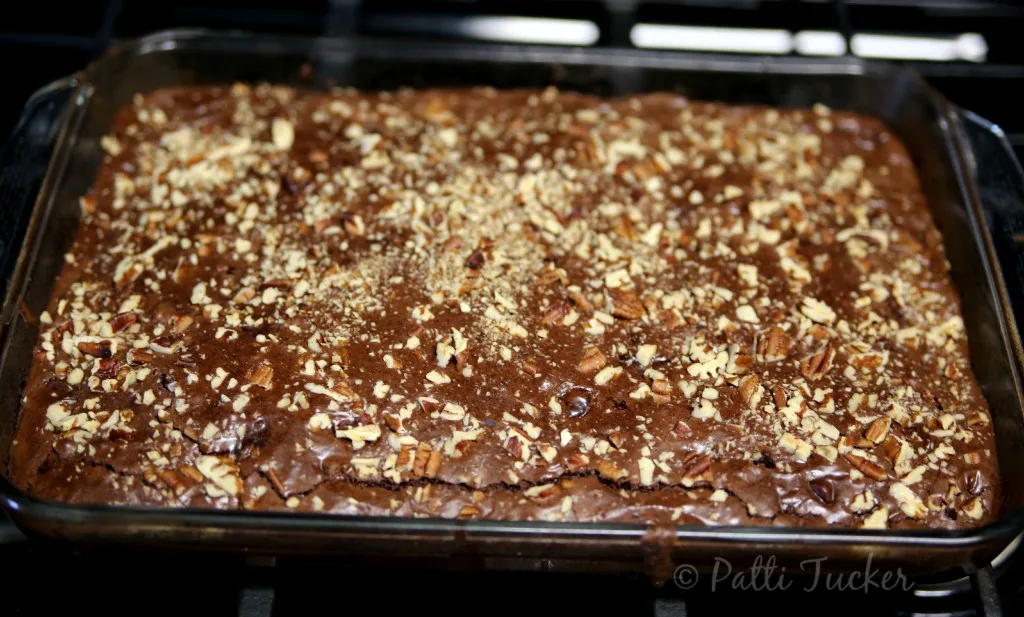 The resulting brownies were moist, dense and had a ribbon of rich caramel with toasted pecans running through it. While you can definitely make these sans nuts, for those of you who want them, don't skip the step of roasting them. They add a depth of flavor that can't be reproduced by any other method.
The brownies were a hit. I took them to a dinner with friends that evening (got the mumbling-while-yumming thumbs up), shared with our non-diabetic neighbors (for us?!) and then stashed the rest in the freezer for future moments of caramel-filled double-chocolate brownie bliss!
This. All day long.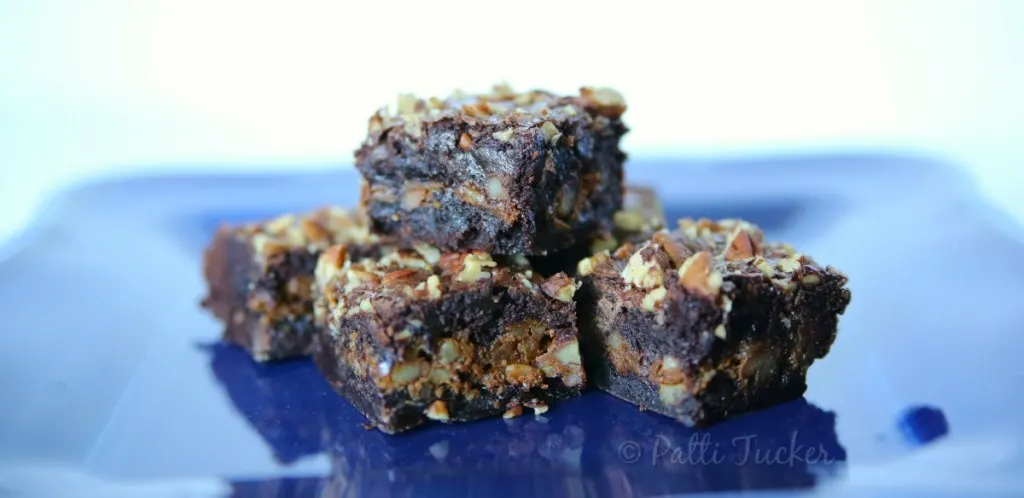 Happy Baking, Y'all!