Some days nothing but a frosted brownie will do. Hello, lover…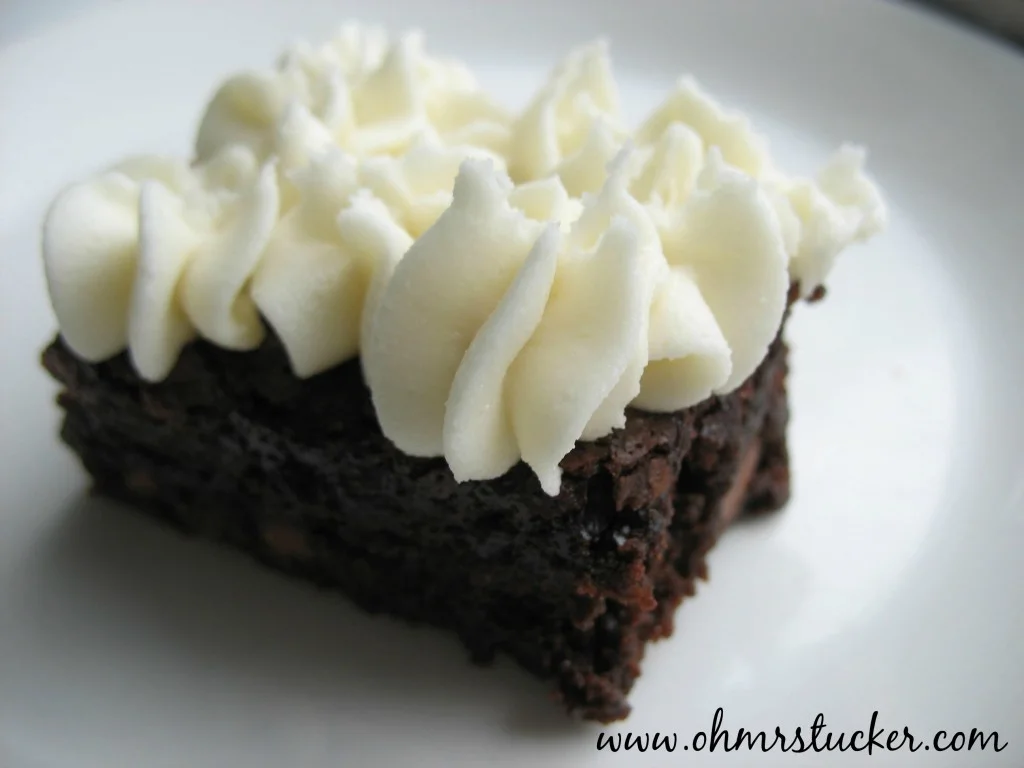 Yep, some days require a little one-on-one time with some quality chocolate and a generous dose of cream cheese frosting. Hello, darling…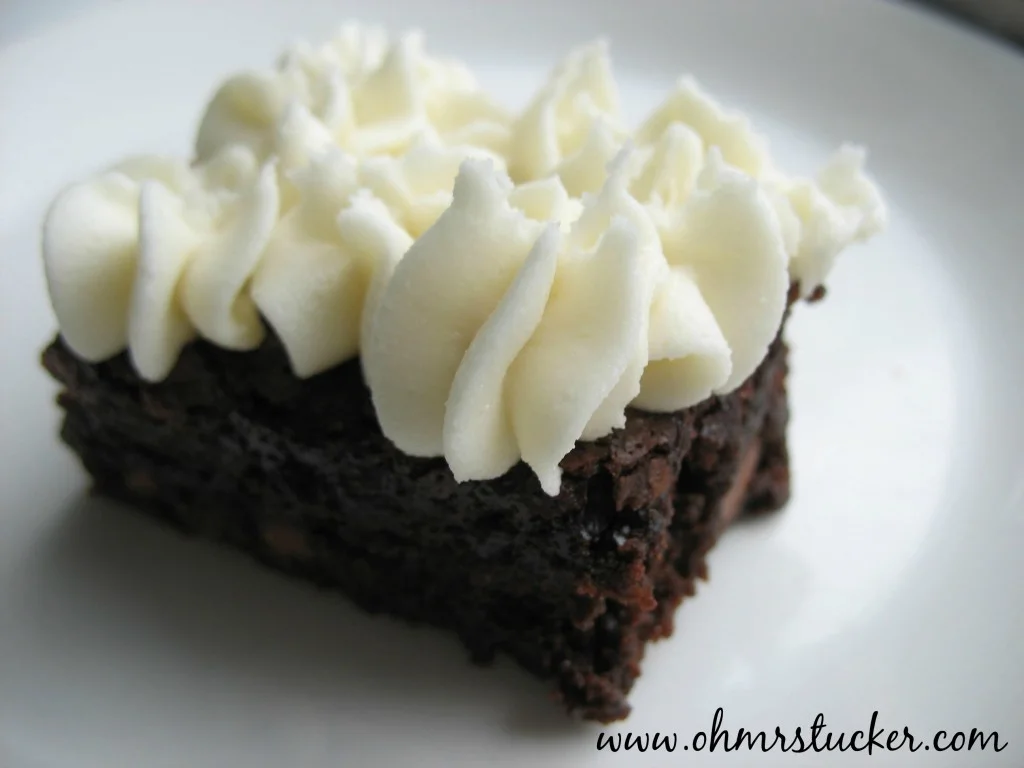 The dirty little secret here, is that sometimes I bake from a box and add a splash of my own homemade signature ala Sandra Lee. Sure, there might even be a little imbibing while I'm baking. Listen, if I'm gonna Sandra Lee something, I'm going all in.
~ A gentle reminder: OMT! uses Amazon referral links. When you do your shopping through the Amazon links on this page, you support the blog at no cost to yourself. It's much appreciated!~
Ready for the recipe?
BROWNIES:
Open 1 packet Ghirardelli Triple Chocolate brownie mix.
Mix.
Pour.
Lick spatula.
Bake.
Cool.
FROSTING:
Powdered sugar (you decide how much)
Softened cream cheese (you decide how much)
1-2 tbsp softened butter (why so precise? because everything is better with 1-2 tbsp of butter)
Mix.
Place frosting into piping bag. Go crazy. Take a photo for Pinterest. Eat your mistakes. Take more pics.
Enjoy!
So. Good.