Yep. A new first. I was nervous and excited just like with all my other firsts. I was jonesing for this first. Had been waiting all day. The anticipation was high; emotions were out. of. control.
Then, as my first became a reality, I realized it was actually two new firsts:
#1) Holding my new grandbaby, my first grandchild, for the first time.
#2) Crying all over a baby that hadn't come from me, for the first time.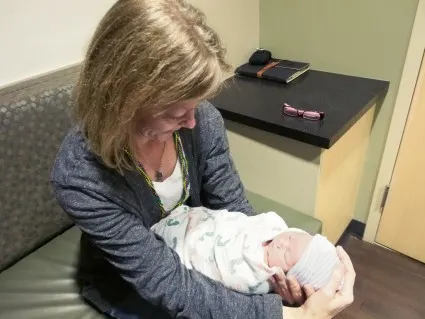 E was baptized in tears by my overwhelming love for him in that moment.
My baby had his own baby. How else could I react but with a blessing of joyous tears?
Maybe like this: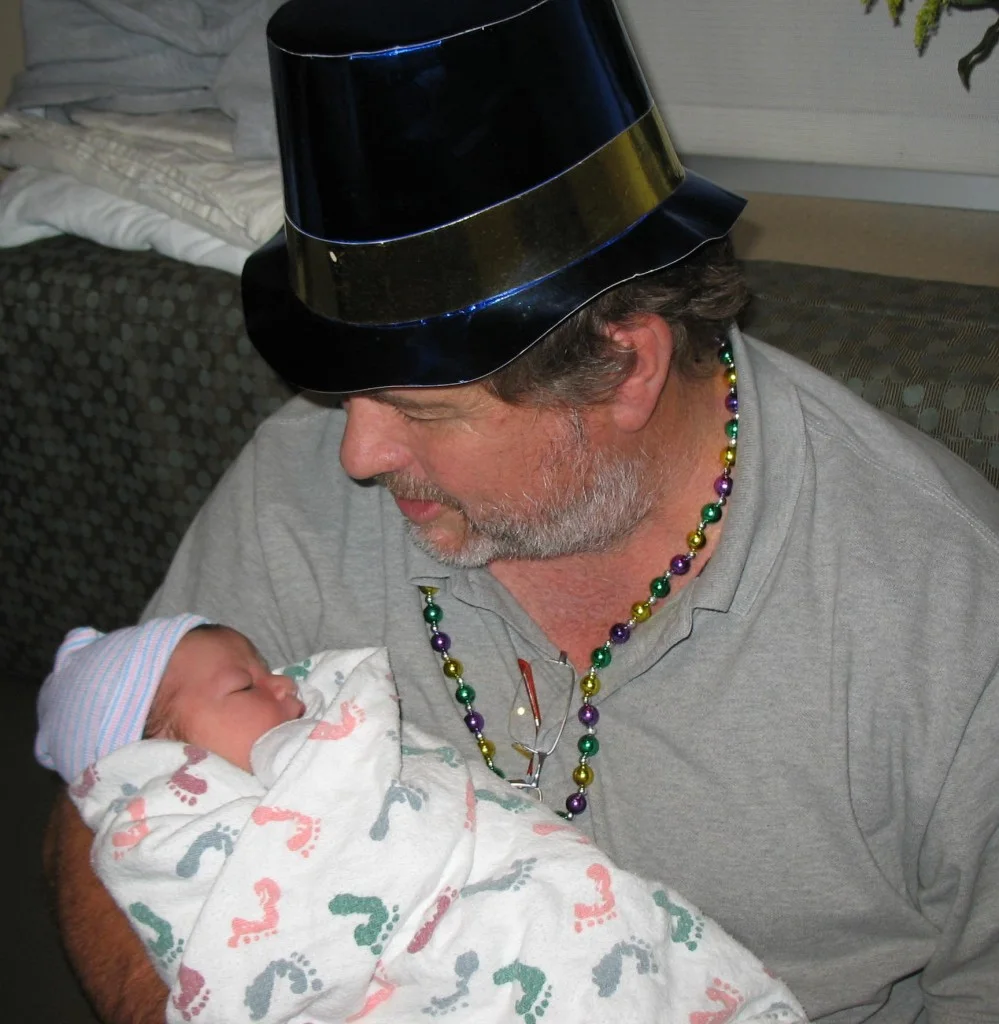 G-daddy holding E for the first time on Fat Tuesday!
Uncle Alex came prepared for the celebration and adorned the room, and all in it, with revelry!
It was a fitting for such a celebratory moment of firsts.