You read that right, but I'll go over it again: Chocolate. Covered. Gummie. Bears.
Two quick asides before we get to the aforementioned bears:
#1) I grew up in West Texas with a German-born mother, whose family sent us packages of the original Haribo Gummie Bears when I was a kid. No one else knew what they were. No one else knew what they were missing. We looked forward to the packages and coveted those delicious foreign bears.
#2) Because the originals were from Germany, and because German was my mother's native tongue, we pronounced them Germanically. Not G-uh-mmie Bears, as Americans say, but G-eww-mmie Bears. To this day I pronounce them with a German tongue, to the eye-rolls of most everyone else who was late to the Gummie Bear party. Woe to the soul who assumes to correct me.
Well, maybe not whoa to them, but they really should prepare themselves for an annoying back story and a smug smirk when I'm done.
Back to Chocolate. Covered. Gummie. Bears.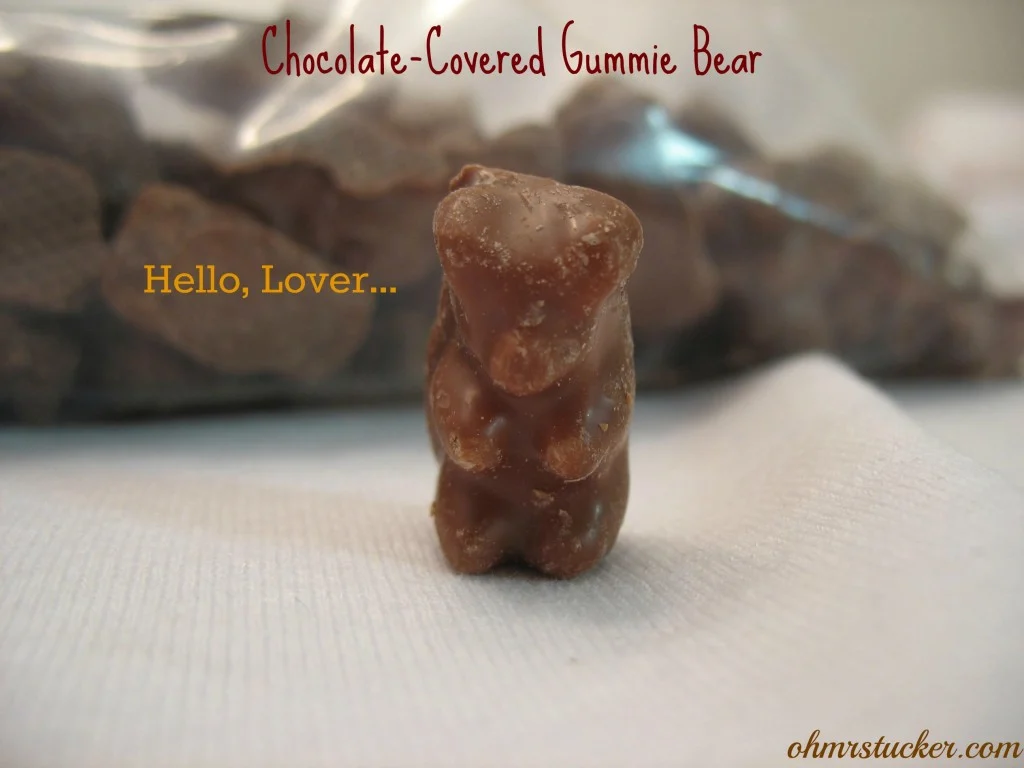 Oh my, is that Gummie flirting with us?!
Where the heck did I find him?
Sadly for me, before I ever thought to check online for such deliciousness, I bought them at a specialty grocery store. Wanna see how much I was taken for? Sure you Do!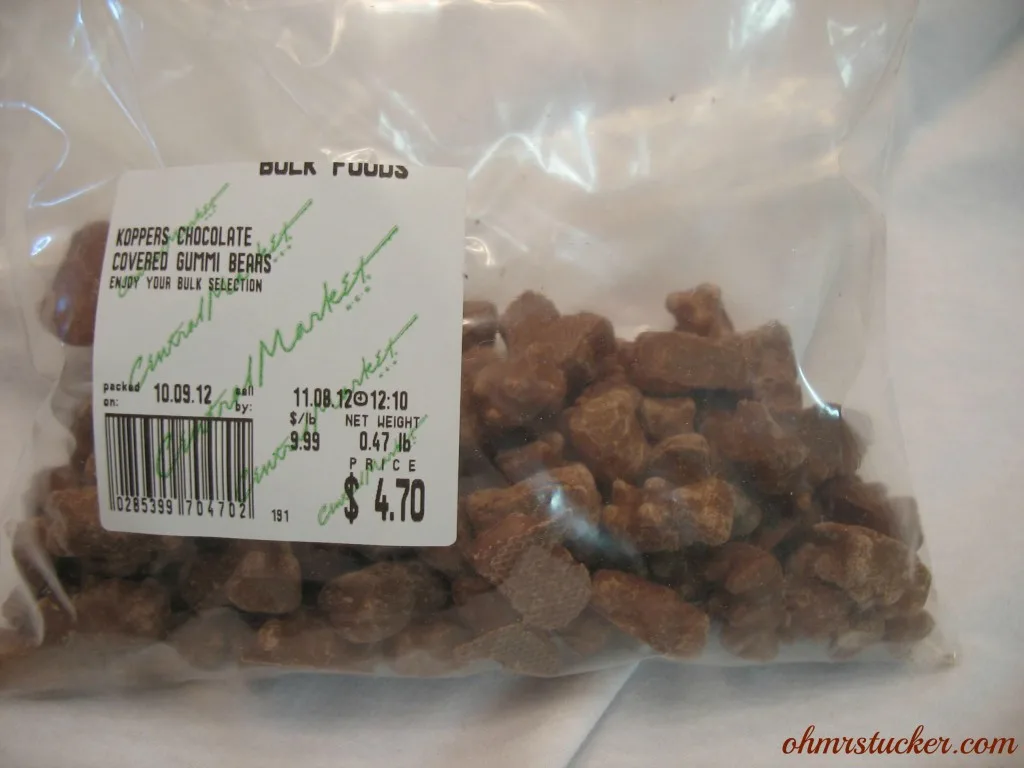 $10 A POUND! In my defense, they are worth every penny. Ask Girl, she'll testify.
Mostly, I eat them when I'm in the throes of training for a marathon (half or full). It's only during those training months that I feel I can eat anything I want, and I want CHOCOLATE-COVERED GUMMIE BEARS! So good.
As soon as Sweet E is able to eat gummie anythings, he'll be getting packages of these just like I got packages of the originals.
I know, now you want them too. Never fear! I'm here to help. I checked around and we can buy the same exact brand of bears online for only $6.99 pound!
While these are not Haribo bears, they are as addictive. Trust Mrs. Tucker.
When you buy a pound for the kiddies, make sure and buy a pound for yourself…cause you're not going to want to share.
~ A gentle reminder: OMT! uses Amazon referral links. When you do your shopping through the Amazon links on this page, you support the blog at no cost to yourself. It's much appreciated!~
Click HERE to buy.
Seriously, is that bear flirting with us?!