Got a dog that likes tagging along for car rides? Heck, got messy kiddos who snack, track dirt from sports, or snack some more, leaving stains behind on the seats? Have I got a solution for you, that is if you're like me and are always looking for ways to clean less, live more!
~ A gentle reminder: OMT! uses Amazon referral links. When you do your shopping through the Amazon links on this page, you support the blog at no cost to yourself. It's much appreciated!~
Pet Car Seat Cover (don't be turned off by it's name…it still works GREAT for those messy munchkins)
Protect your backseat from dirt, dander, and spills

Made from durable heavy-gauge polyester with waterproof backing

Ideal for all vehicles with headrests

Attaches with adjustable straps and 2 Sta-Put devices

Fully machine-washable
You can see the seat belt slits in this shot and how well the cover lays on the seat.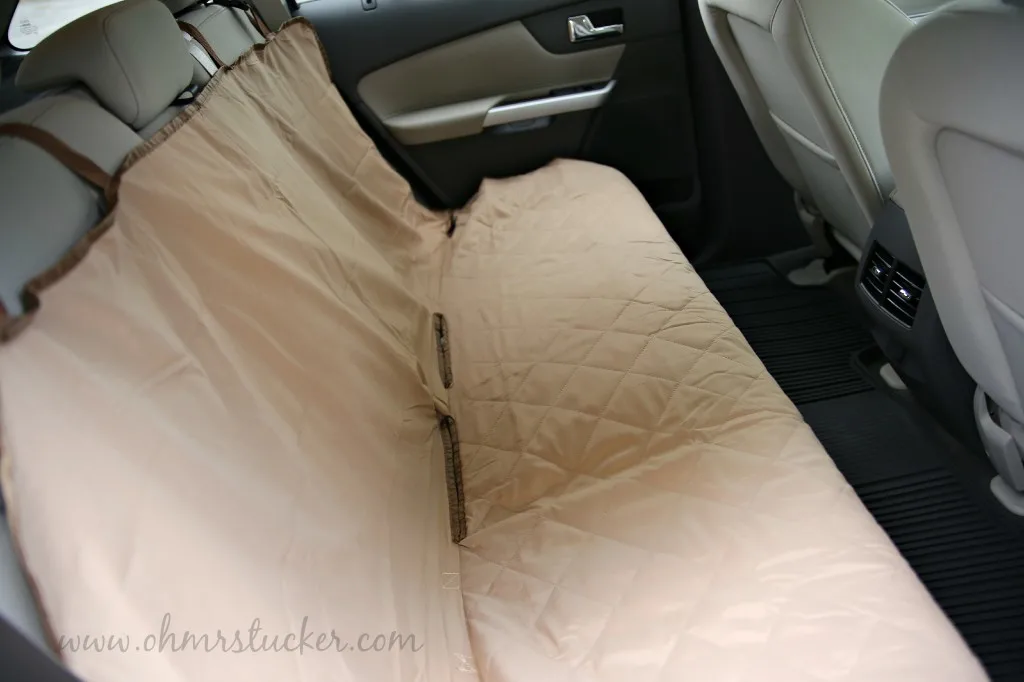 Straps fit up and over the head rests.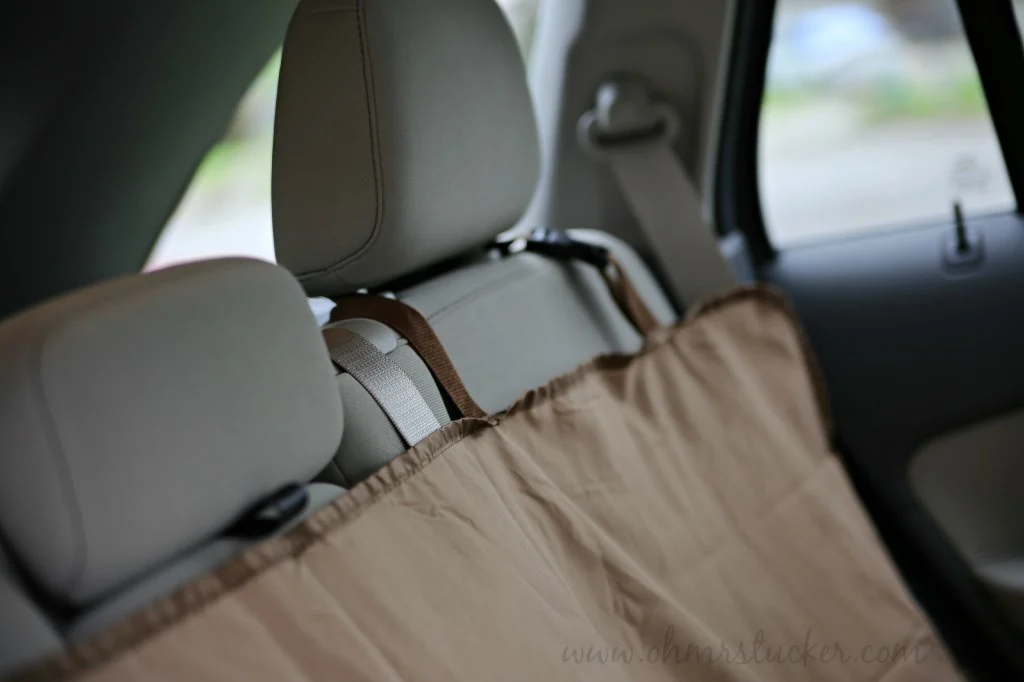 This is one of two stabilizers that you tuck into the seat. Keeps the cover from roaming.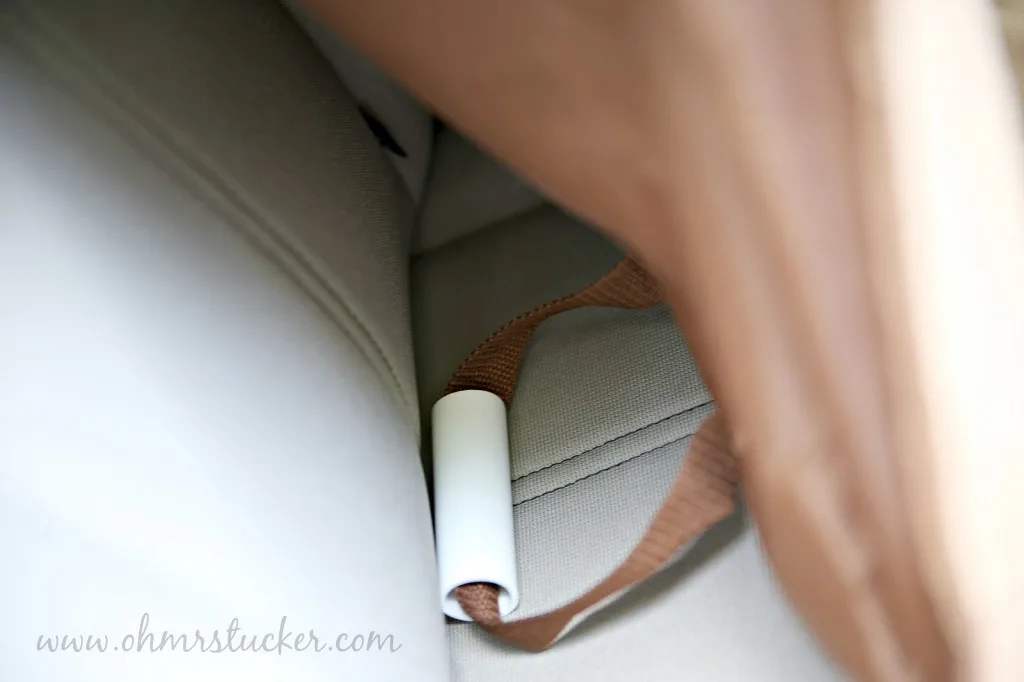 Each side has an elastic band that secures the bottom of the cover.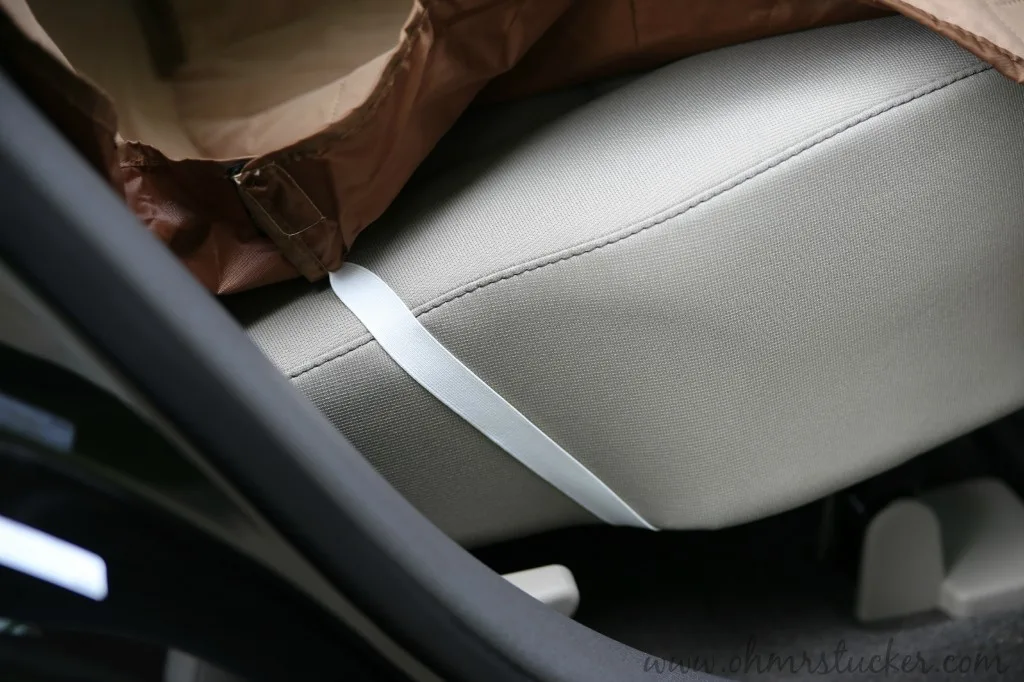 Dexter looks like he has a sad here: DON'T BE FOOLED! I simply snapped the pic mid blink and didn't realize it until he was back in the house. He cracks me up when he jumps in, as he sits facing forward. Once we get moving he's all about facing the window to see what he can see.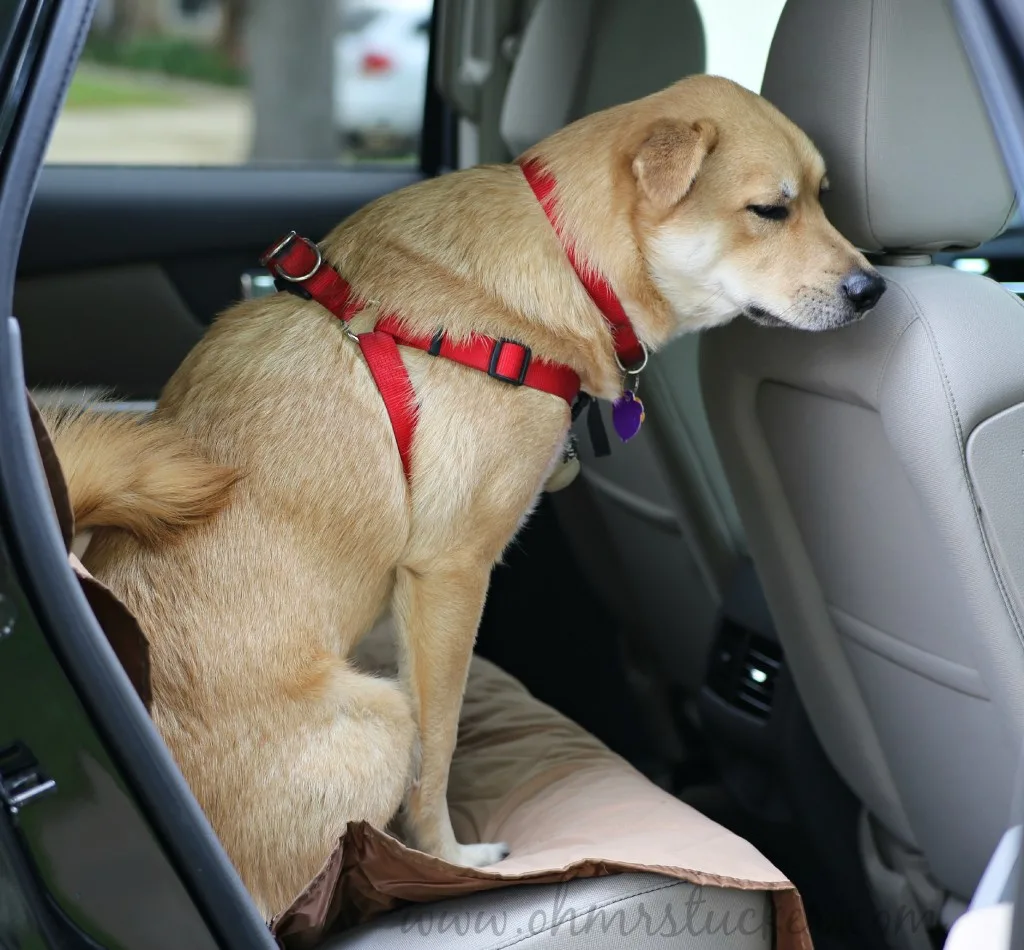 He's ready to rock.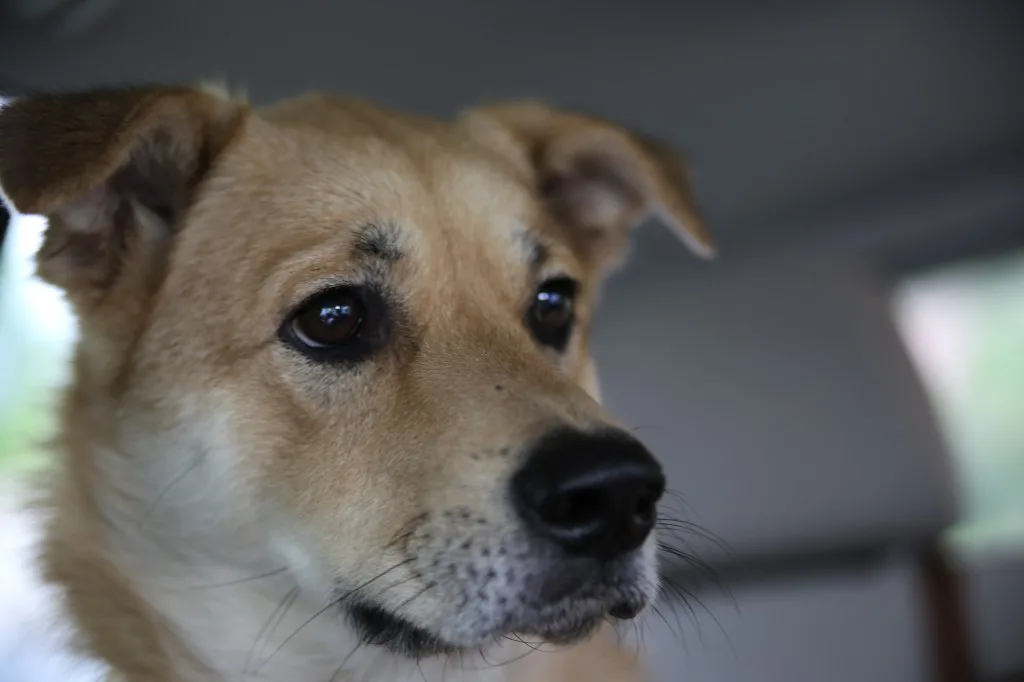 Prior to buying the cover, I'd grab a blanket we kept in the car, throw it in the back seat and Dex would jump in on top. The biggest problem was that the blanket never stayed put, even if I tucked it in the seat, resulting in paws prints and drool puddles that needed cleaning. Husband was actually the one who thought we should give a car seat cover a trial run.
I was dubious. Would it stay in place? YES! Would it be easy to clean? YES! Would it be easy to put on, take off or store? YES! Would it really be tear resistant? YES! Would I be able to use the seat belts easily with the cover in place? YES!
Dexter is a car ridin' pooch. He loves the chance to hang out with us, no matter where we're going. We were hoping that a seat cover would mean less of a clean up for us and more car rides for him.
Installing the seat cover literally took a couple of minutes. Once we laid it on the seat, attached the bands and stabilizers, we were ready to hit the road with Dex as our test subject.
We took a lazy Sunday drive, making sure Dexter did all the drooling and happy scooting he wanted, as he got a good look at things from the backseat.
The results? We are SO happy with this product.
When we got home and took a look at the backseat, I felt comfortable shutting the door and going inside without taking a sponge to anything. It was then that Husband surmised that this would be a great product for those with kiddos. Kiddos in car seats dropping food, kiddos who get messy playing sports, basically grubby kiddos in general.
The cover has seat belt slits that I practiced using. Open. Closed. Open. Closed. So easy.
BRILLIANT!
Husband is way more innovative than I, but better yet, has no problem with me sharing his insights with you!
The next trip I make to see Sweet E will see this cover getting some baby action. I'll let you know how that portion of the test goes.
Until then, if you have pets, pets that leave behind a trail of car messes, this is a great solution.
Happy Shopping!
I KNOW THIS IS A NEW POST, BUT SINCE I WROTE IT, THERE HAS BEEN AN UPDATE:
I went to help out with Sweet E and because he would be solely in my care for a few days, Girl installed his car seat in my vehicle. She checked with a car seat install expert to see if having the cover on the seat would be a no-no and was told that she could install the car seat right on top of the cover. Now you know! Safe for your itty-bitties, while keeping baby-schmutz to a minimum.
Duel-action usefulness: good for pets; good for kids. OMT likey!