Right at this very moment I know you could use a pick-me-up (yes, even, especially, if it's 7am) and this post certainly won't help. BUT, you can poke them down your piehole lickety-split with this super easy recipe.
I give you: Brownie Chunk Cupcakes with Cream Cheese Frosting.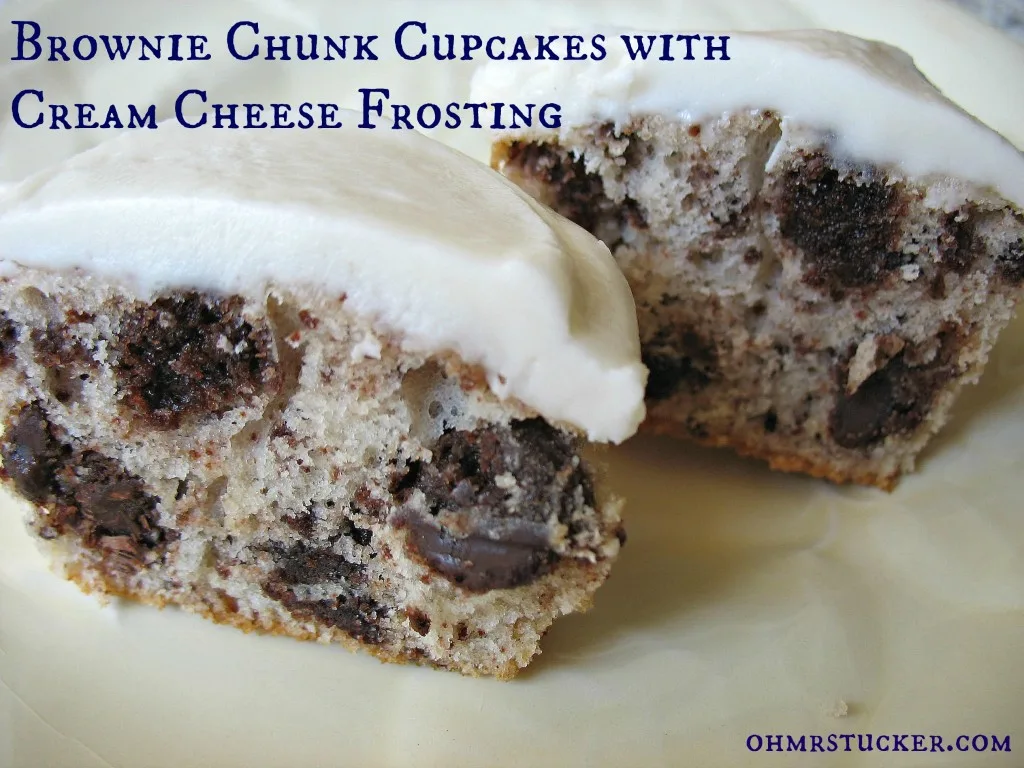 Oh my…
Confession #1: I used a box of super moist white cake mix and a boxed brownie mix.
Confession #2: The linked brownie mix is a staple at my usually homemade house. They work like a charm in a pinch and they get the best raves. (should I be insulted?!)
~FAINT~
I know, I know! So Sandra Lee of me. AGAIN! What? Did I have a fever and baked delirious?
Nope, just short of time.
While they are good enough to eat, next time I will go homemade all the way.
Slutty Brownies beware.