People of the Internet: If you have never tried this recipe, if you have never even heard of these brownies, man have I got a life-changing delight for you. This is the brownie your grands will never-ever-ever-ever forget.
Hyperbole.  I has it.
To recant a hair: while they may not be life-changing, they most certainly will be dessert-changing for your darlings.
I give you the Slutty Brownie: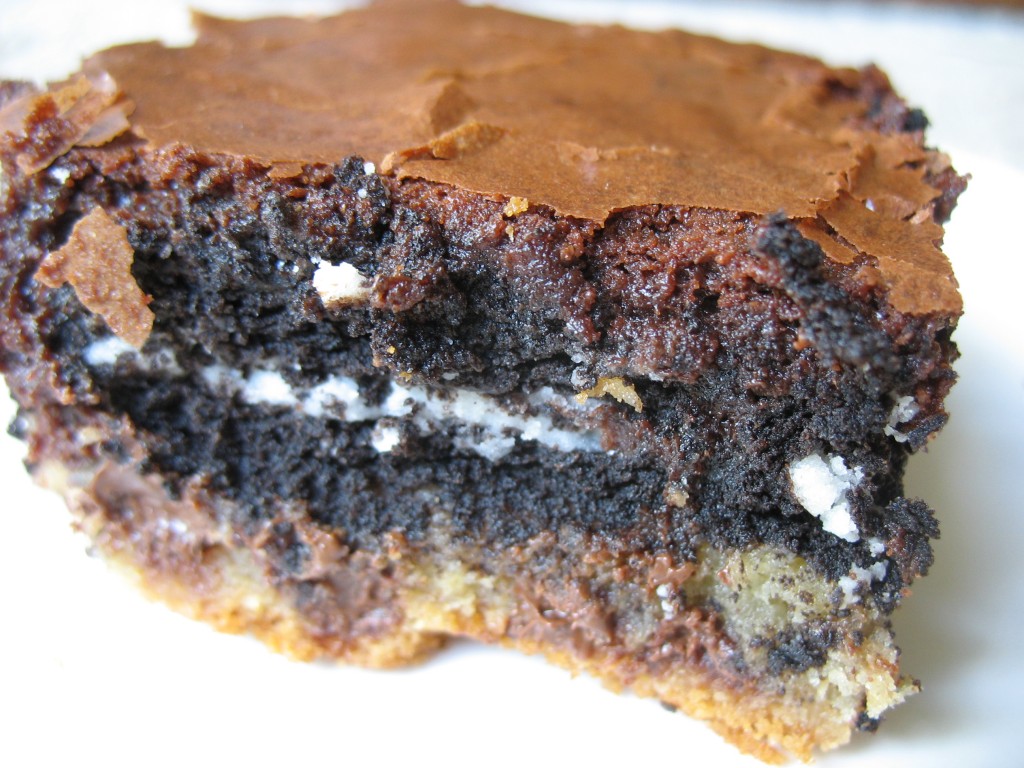 Yes, they are as sinful, as delicious, as insane as the picture indicates. Most importantly, they are worth it.
You can find the recipe HERE, over at What's Gaby Cooking (you might wanna bookmark her cause she really rocks what she cooks).
Now that you see how to make them, let me give you a head's-up on what I do.
#1: I double the brownie portion of the recipe. That's right, I need 20 tbsp. of butter for that.  BAM!  Paula Deen'd!
#2: I use a giant 15x10x2 lasagna pan.
#3: Gaby's recipe calls for using half of the cookie dough for this recipe, then setting aside the rest to make cookies with later in the day.  As if that would happen in my house.  If I left unattended to cookie dough, one of us would have an extreme version of a stomachache or a bad case of salmonella (yes, most likely me). I use the entire recipe, which is why I double the brownie portion.
In a nutshell, I do everything the same as the original recipe except I double the brownie portion and use the entire cookie portion.
Why do I make so many?  Is there really a need for so many brownies?  Make this recipe one time and you'll think I'm a baking genius.
These are deliciously rich and can be cut into smaller than normal brownie portions, thereby allowing you to freeze some for the unexpected grand drop by.
Although we may need to come up with a more grand-friendly name or have some explaining to do at pick-up time.
Happy Baking!