What have we here?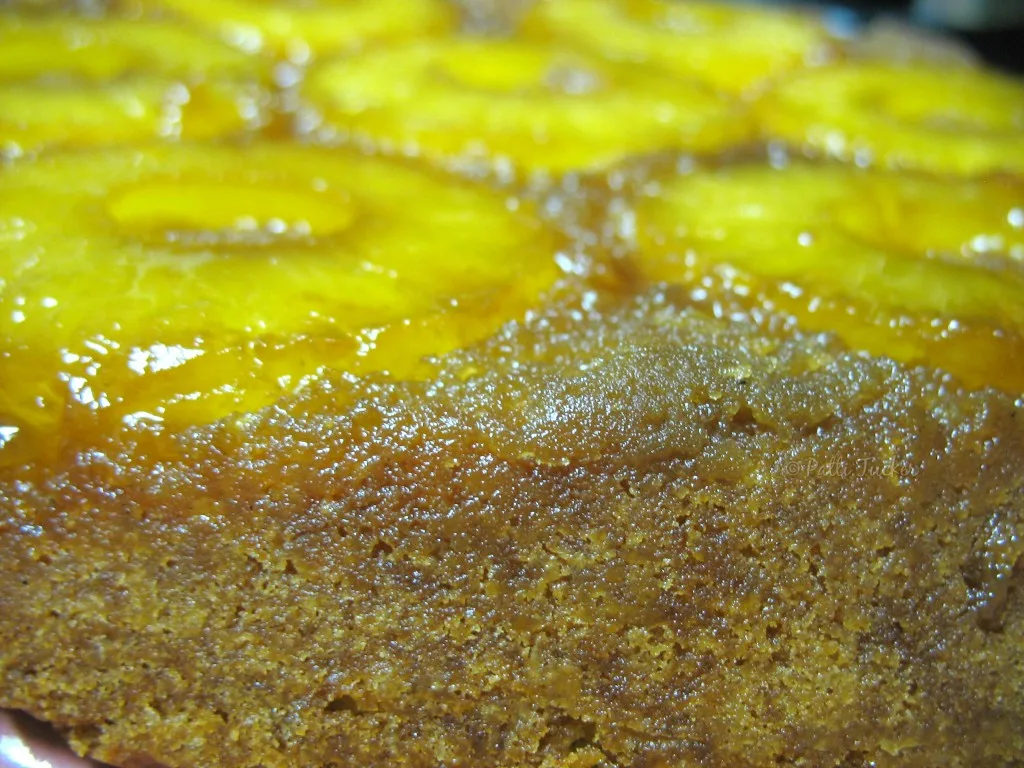 It's cake…a Pineapple Upside Down Cake baked in a genu-wine cast iron pan, y'all!
Starts looking ordinary, like this (ho-hum):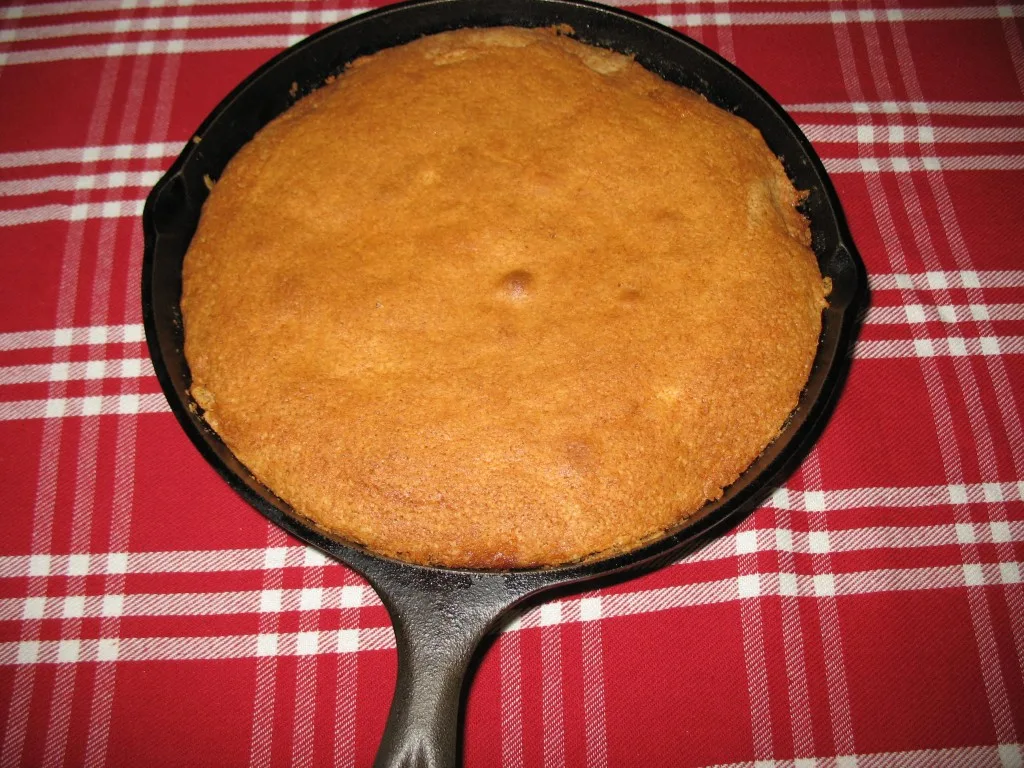 But, if you do it right, turns out all gooey and caramel-y and pineapple-y, like this: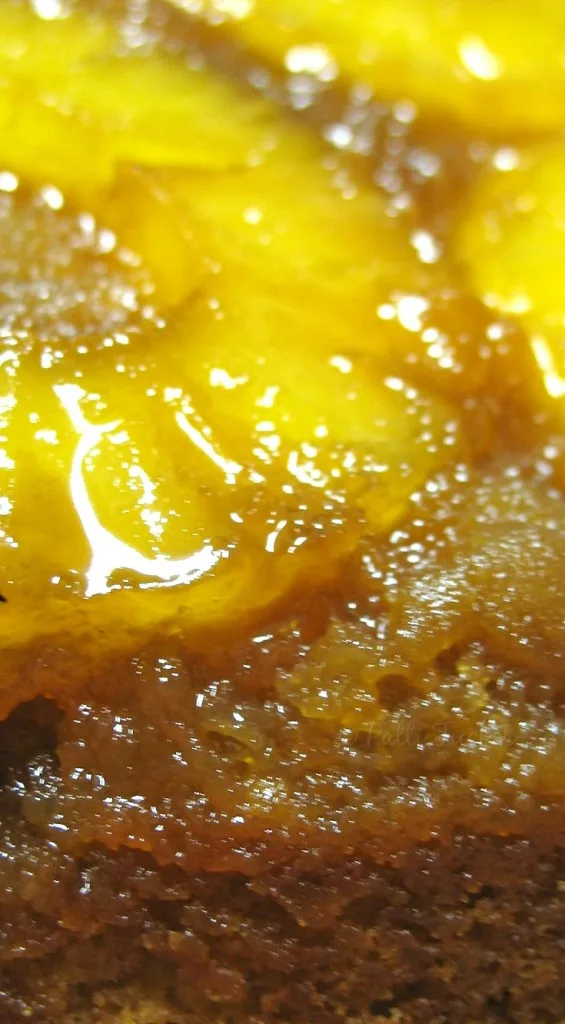 My B-I-L, one of the outlaws (as I count myself), did the nicest thing for me. So, of course I wanted to thank him in a very Patti-esque way. It was either bake his fav-or-rite cake or write him a poem. I think I made the right choice.
This is a new recipe, one I took from the Smitten Kitchen's stash. If the cake tastes anything like the creamy light batter (WITH RUM!) I licked from the spoon, if the cake tastes anything like the deliriously sinful caramel-based bottom the pineapples rest in, if the cake tastes anything like the heavenly smell emanating from the kitchen RIGHT NOW, then this cake will be a new tradition.
I hope it's the best Pineapple Upside Down Cake B-I-L has ever had. Because one good deed deserves another.
If you've never used a cast iron skillet, I can testify to their all around usefulness. Mine will be handed down one day…it's that good.
~ A gentle reminder: OMT! uses Amazon referral links. When you do your shopping through the Amazon links on this page, you support the blog at no cost to yourself. It's much appreciated!~
Want a great deal on a pre-seasoned Lodge skillet? Order HERE.
Happy Baking, my babies!
P.S. Do you guys think it's hokey to bake as a thank you? Do you think I should have gone with the poem?