Have you ever gotten a homemade gift that made you cringe?
Ugh.
I'm uncomfortable just thinking about it.
CRINGE NEVER MORE!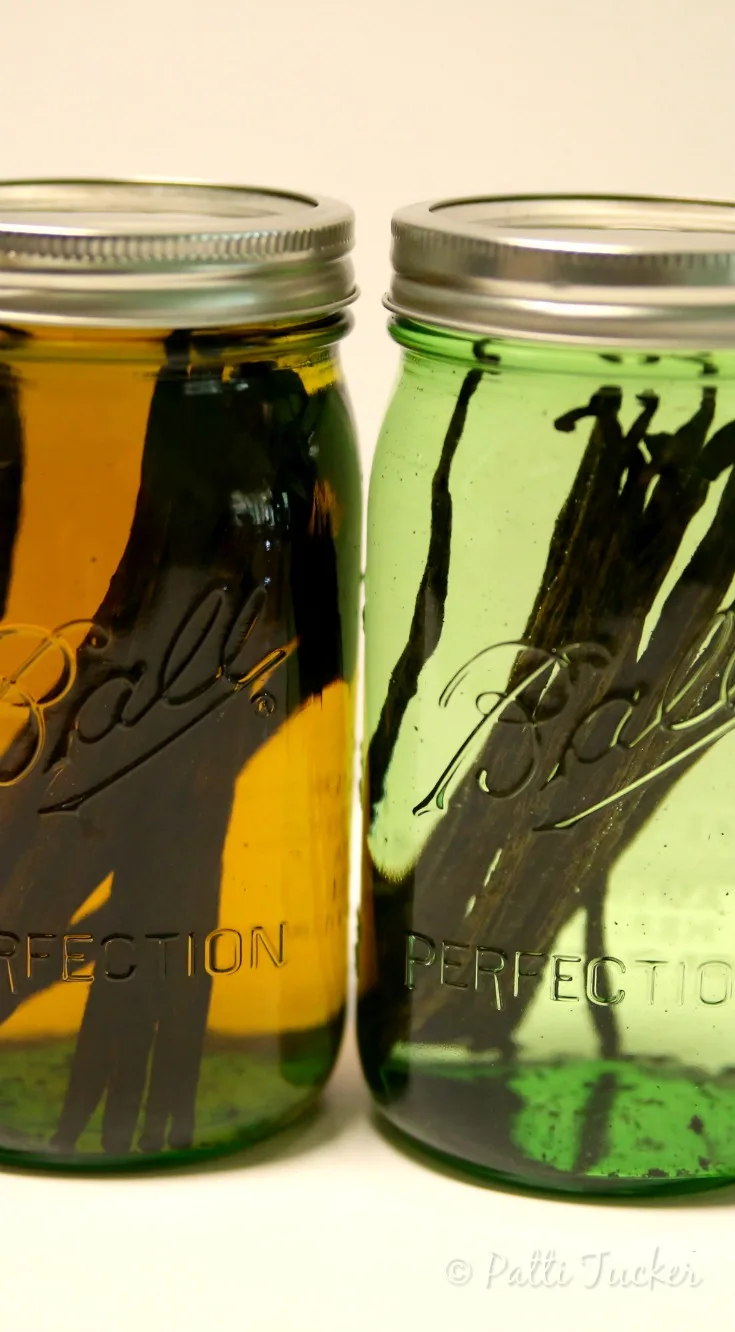 Homemade Vanilla is my favorite cringe-proof gift to give.
I offer this homemade gift idea every year for two reasons:
#1: Homemade vanilla astounds people, so there's the happy surprise element: You made homemade vanilla?! AMAZING!
We all love to feel those feels, right?
#2: Flavored vodka.
What?
I had to throw that in because that's what Boy teasingly calls it (he's not exactly wrong), as he covets a refill from my pantry.
Well, the jokes on him, because this vanilla is phenomenal and drinkable.
Prior to making your own vanilla extract, you will need to gather a few items.
~ A gentle reminder: OMT! uses Amazon referral links. When you do your shopping through the Amazon links on this page, you support the blog at no cost to yourself. It's much appreciated!~
Gather:
Buy Grade A or Grade B vanilla beans from Amazon or a reputable grocery store.
Buy 80 proof vodka or White Rum. (I used Tito's Vodka, like the good Texan I am, although you could go with the most ridiculously inexpensive vodka you can find.)
Buy containers to store both beans and vodka. (wide mouth quart mason jars!)
Optional: Buy wide mouth jar lids for easy shaking.
Got everything? Good. Let's get started.
How to Make Homemade Vanilla Extract in 5 Easy Steps
Step One:
Using a sharp knife, cut/snip beans about halfway up. More or less, doesn't really matter.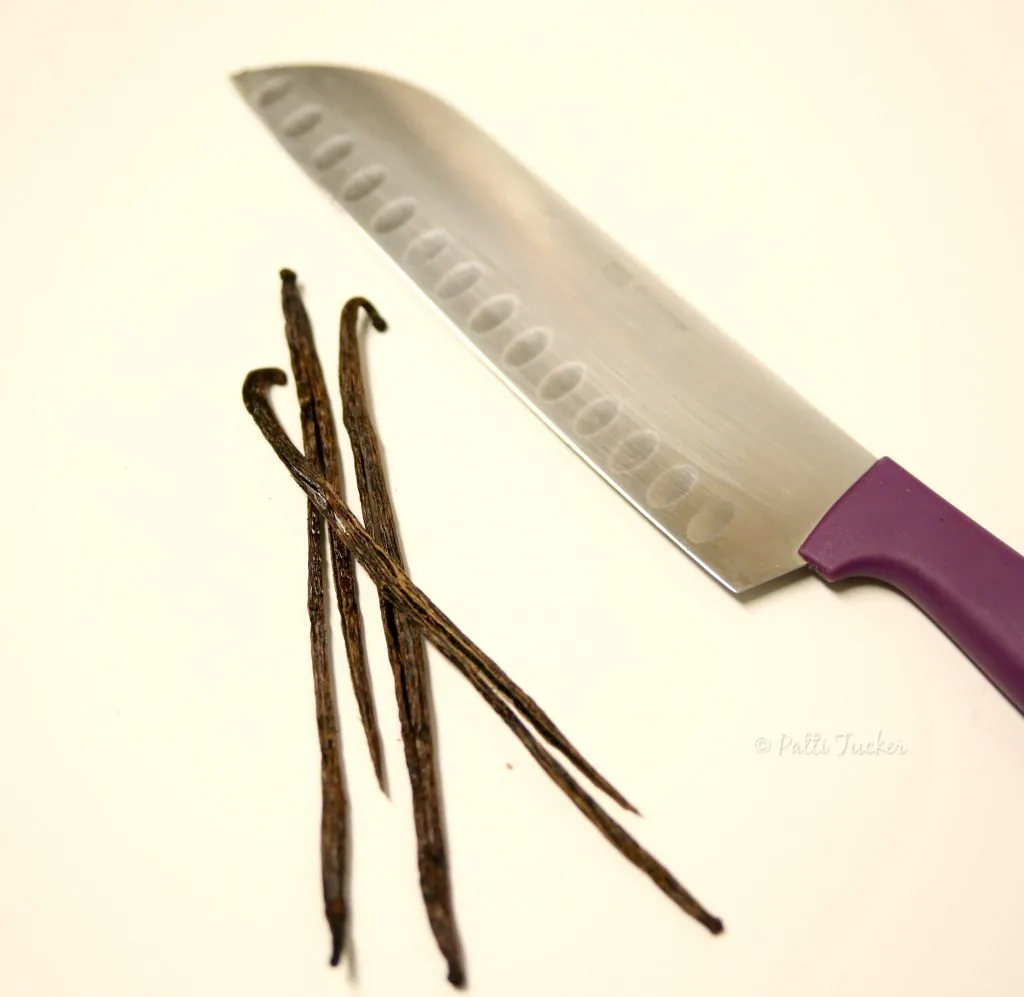 Step Two:
Place beans in jar/s.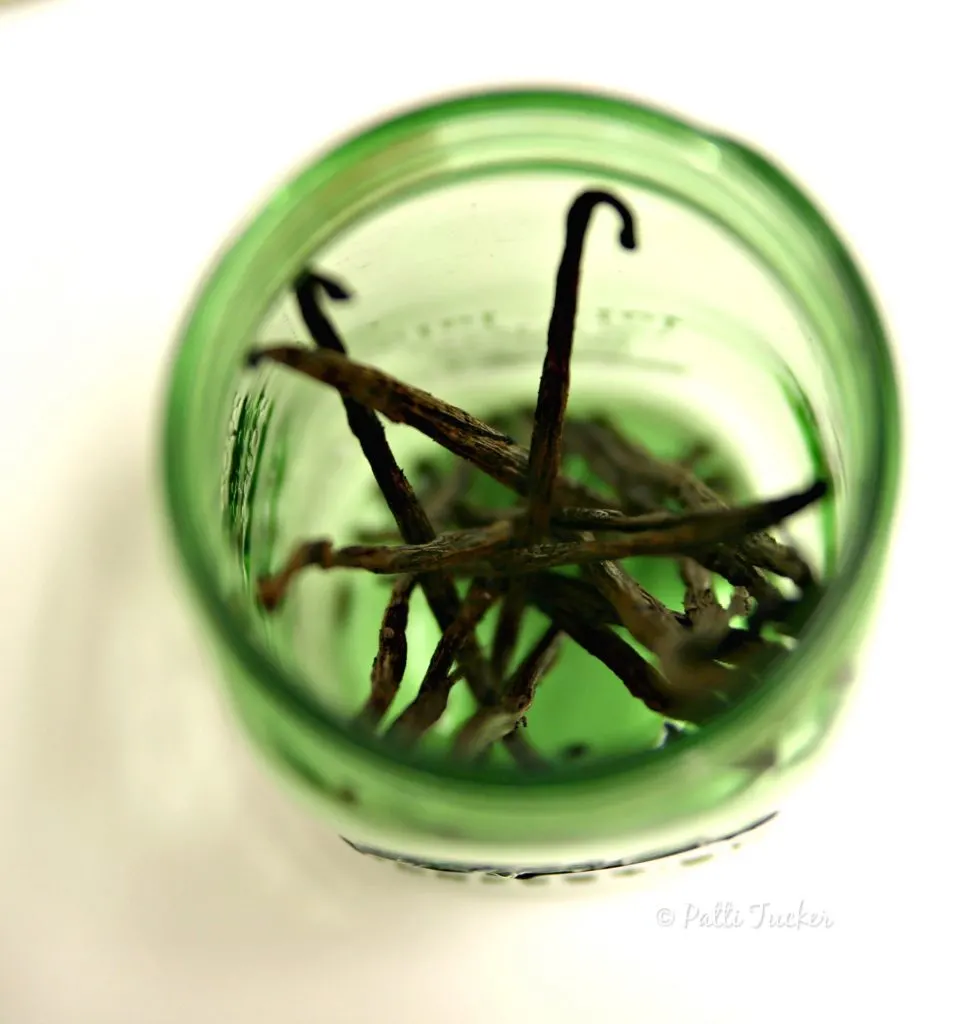 Step Three:
Fill to cover beans with alcohol of your choice.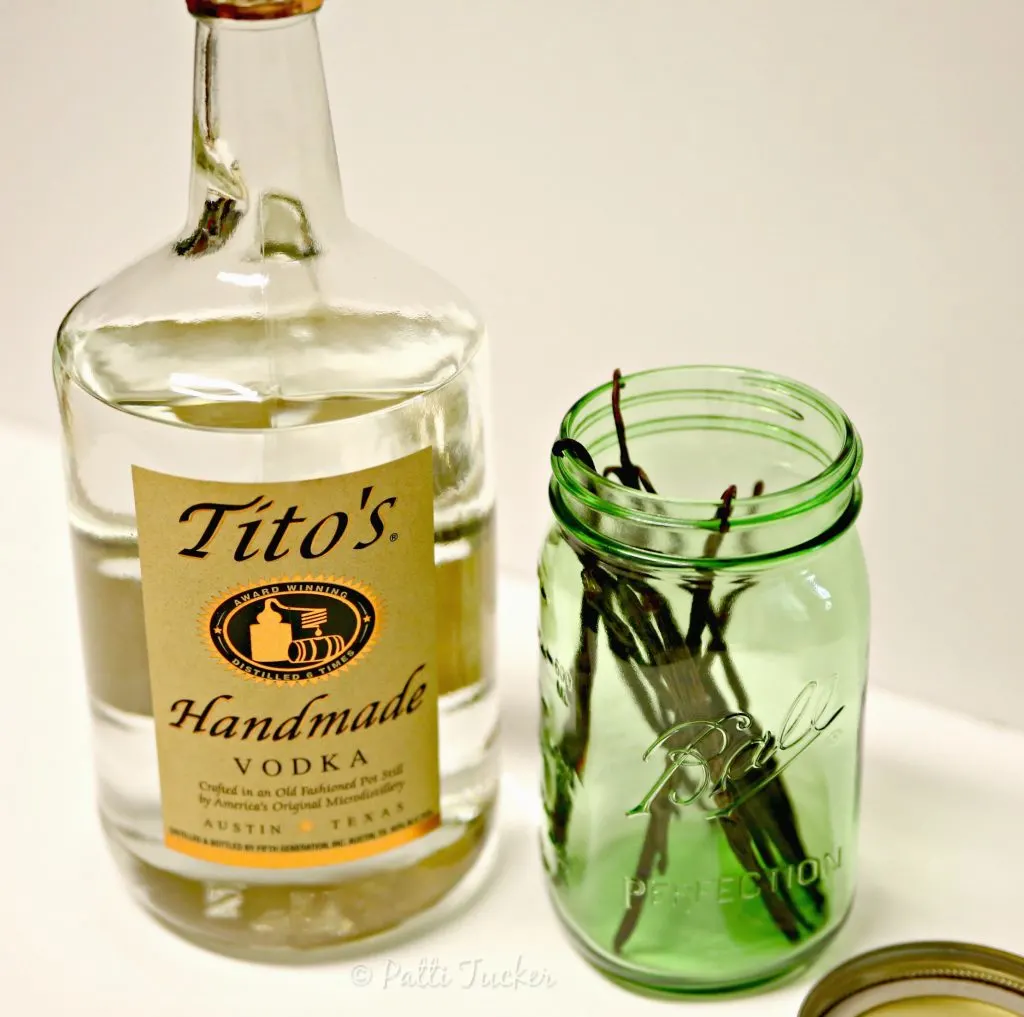 Step Four:
Screw lid on securely, then place in cool dark place. Mine went to the back of my pantry.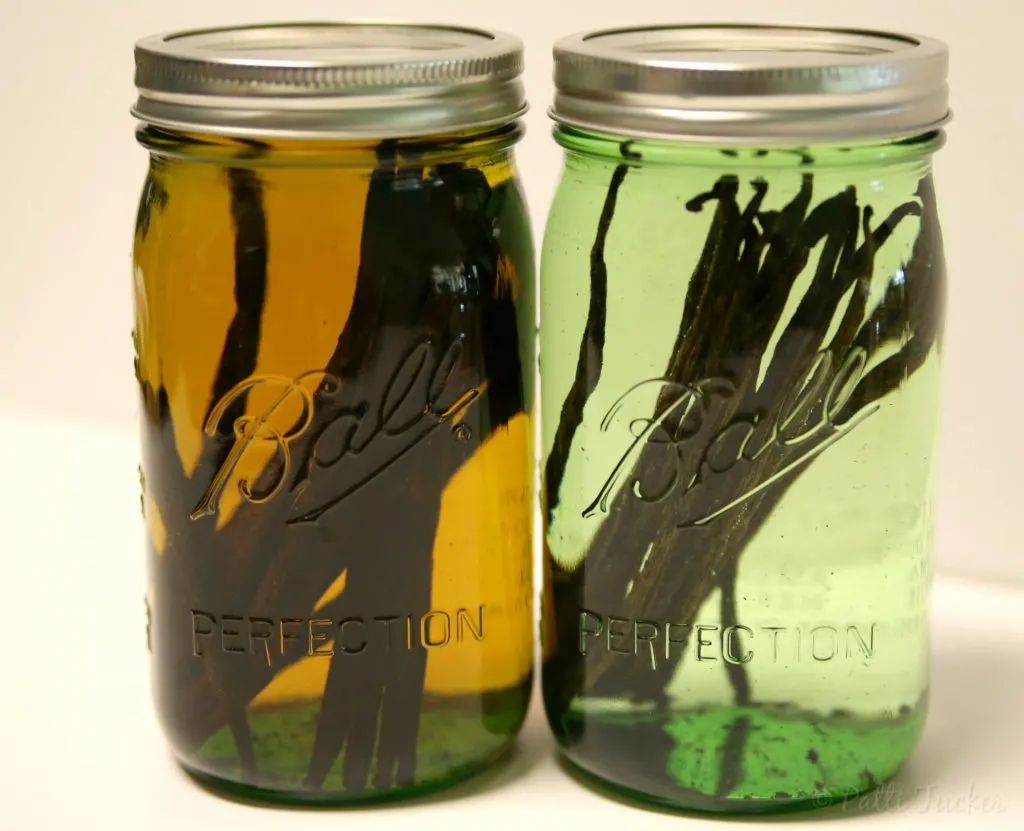 (this pic is pre-three-month-hideaway)
Step Five:
About once a week or so, you can shake the jars.
I did for about three weeks then totally forgot about them until my calendar alerted me that they were ready for use.
You decide. Works either way.
Keep the jars in the dark cave anywhere from six weeks to three months, depending on the final strength you'd like your amazing homemade nectar.
NOTE: I always wait three months for a bolder strength.
No cringing here.
Homemade vanilla is a gift that keeps on giving.
Get to making!