WAKE UP! You're totally not dreaming, but these bars are what dreams are made of…sugar and spice and mmmmm, everything nice.
I know you're starting to think about your holiday baking. You've got cookies out the wazoo (yeouch!) But do you have an easy and elegant recipe that you'll want to hoard for yourself as well?!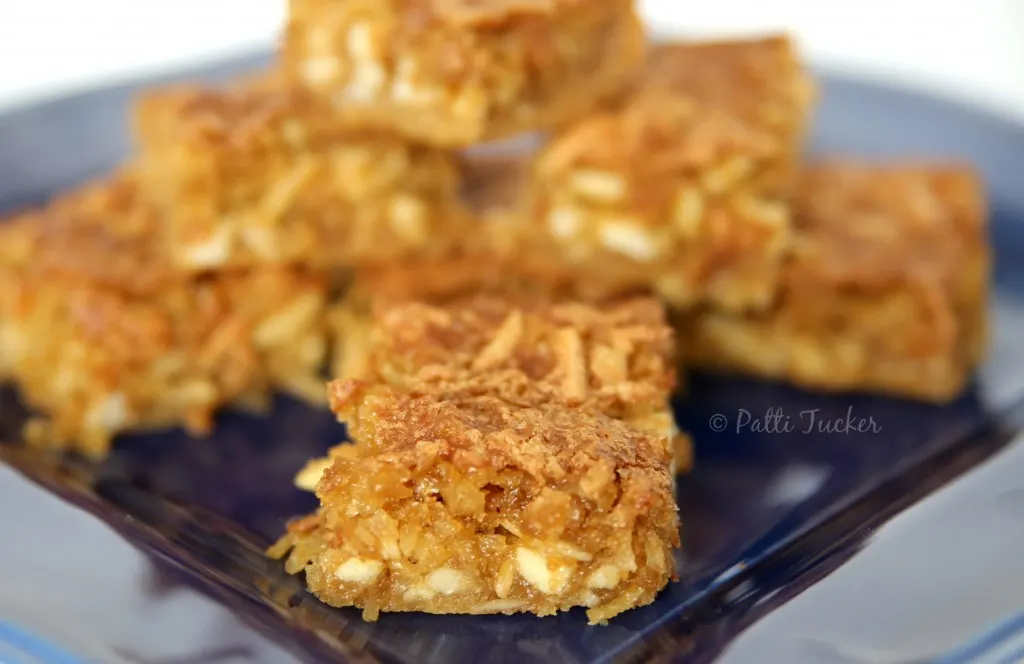 OMGosh, so elegant! So hoard-worthy!
The German was and is an amazing holiday baker. She would rarely let us in the kitchen to help (very very small house + 5 "helpin" kids = someone's gonna cry), but one day she passed on of her favorite holiday recipes along to me. It's been in the vault ever since until today.
BE FREE! FLY!
I present….Dream Bars.
Ingredients
CRUST

1/2 shortening (I use butter)
1/2 packed brown sugar
1 cup flour

TOPPING

2 eggs, well beaten
1 cup packed brown sugar
1 tsp vanilla
2 tbsp flour
1 tsp baking powder
1/2 tsp salt
1 cup moist shredded coconut
1 cup slivered almonds
Instructions
CRUST

Heat oven to 350°.
Mix shortening and sugar thoroughly.
Stir in flour.
Press and flatten to cover bottom of ungreased 9x13 pan. (1)
Bake 10 minutes.
Spread with topping. (2)
Return to oven and bake 25 minutes (or a bit more or less) until golden brown.
Cool slightly, then cut into bars.

TOPPING

Mix eggs, sugar and vanilla.
Mix flour, baking powder and salt together and then add to egg mixture.
Stir in coconut and almonds.
Notes
FOR DEM NEWBIE COOKS
1) I typically use my hand for flattening.
2) This may take some care as the crust isn't firmly baked yet. If you tear a piece, do the best you can to slap it back in place and keep on going!
https://ohmrstucker.com/dream-bars/
Just in case you missed the nirvana from earlier: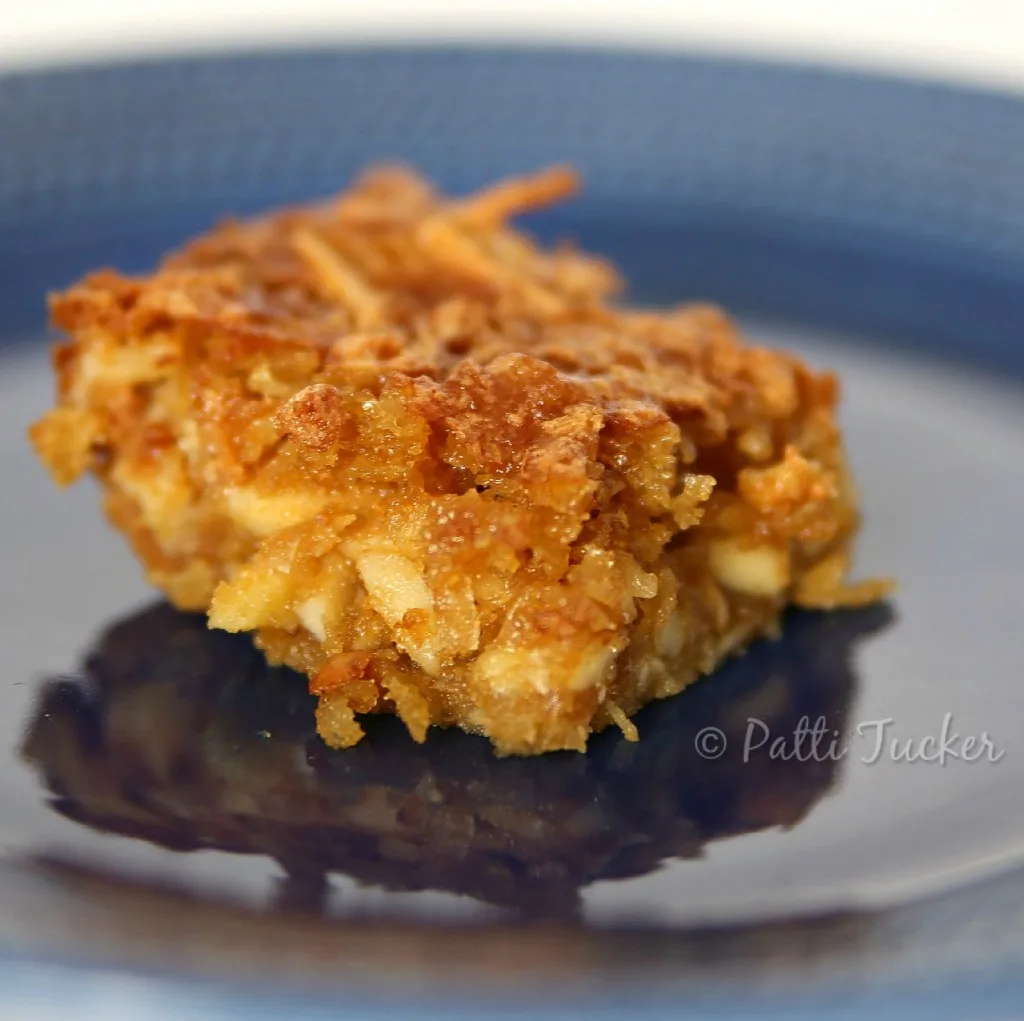 Happy Baking, y'all!